Van Life Essentials: Everything You Need for Your Overlanding Trip
The Tortuga Promise
At Tortuga, our mission is to make travel easier. Our advice and recommendations are based on years of travel experience. We only recommend products that we use on our own travels.
You've found a suitable van or otherwise conversion-friendly vehicle. You've spent a few days or weeks measuring and sawing lumber and assembling a bed platform and the other aspects of your camper conversion. Now it's time to outfit your rig with all the van life essentials.
The right gear is key if you're going to enjoy your van life in comfort. Whether camping out in nature or stealthing in the city, you need to be prepared.
I know from personal experience. Having converted a little Honda Element and then driven it all over the U.S., Mexico, and Canada, I'm well aware of the issues that can arise when you realize that you've forgotten something essential when you've already driven yourself to the middle of nowhere. To avoid this situation and ensure your overland comfort, a solid van life packing list is key.
Tortuga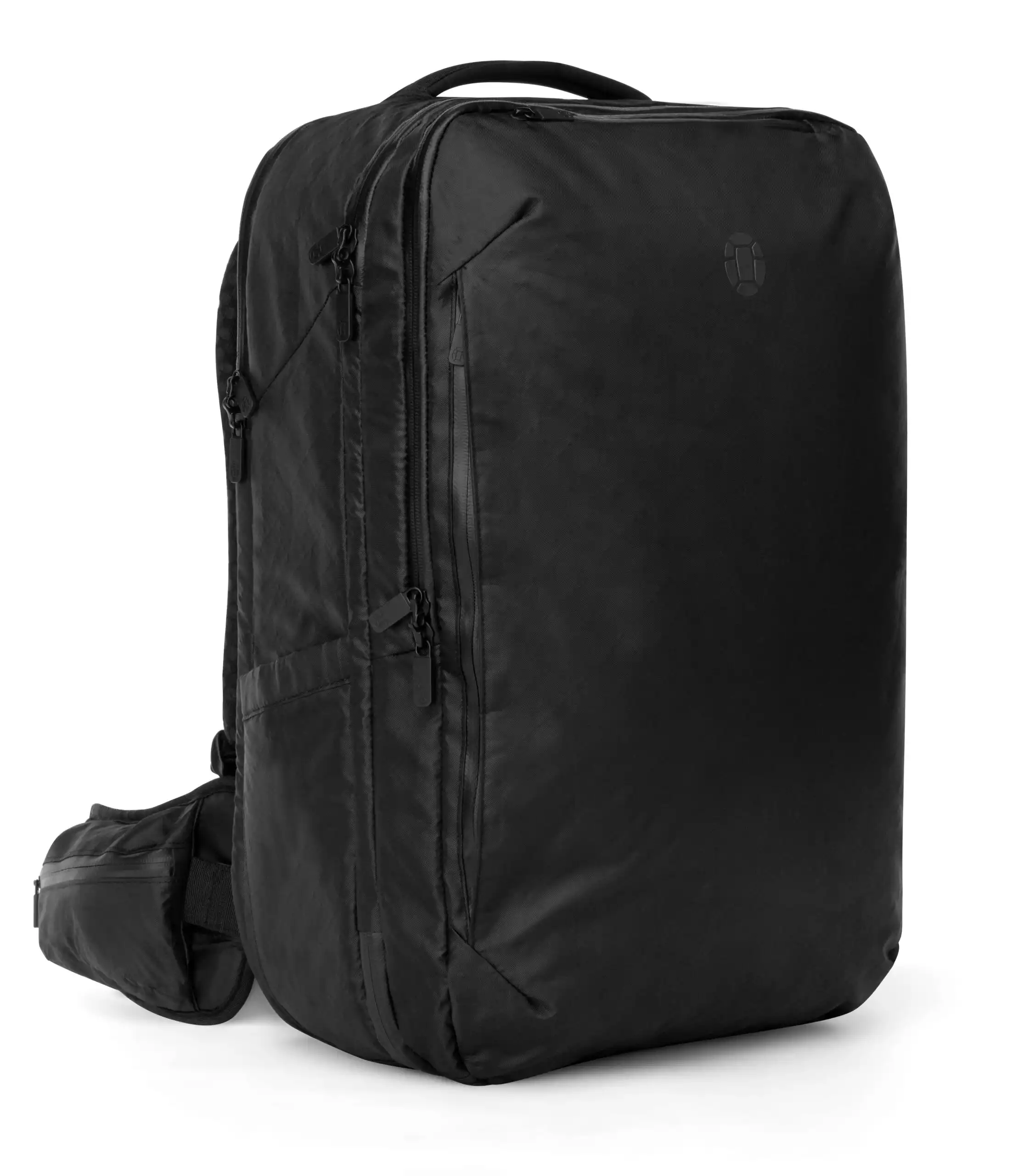 The Best Bag for Van Life
One thing that should be at the heart of your van life packing is a solid bag for your clothes, even if you've built clothing storage into your conversion. You'll need a solid bag for keeping your clothes organized in your vehicle. Sometimes you'll need a way to carry your stuff into a hotel or the home of a friend you're visiting. In any case, bring along a travel backpack.
I highly recommend the Tortuga Travel Backpack for a number of reasons:
Organizes more stuff into a smaller space. The Travel Backpack was specifically designed to maximize the usability of airline carry on requirements, meaning that it's perfect for carrying a lot when space is at a premium.
Weighs less than a suitcase. The Travel Backpack weighs much less than most plastic suitcases of a similar size and fits into a van conversion better.
Tough and waterproof. Life on the road is unpredictable. You'll be pulling your bag in and out of your van (sometimes in the rain), and your bag needs to be tough enough to take whatever is thrown at it. The Travel Backpack fits the bill thanks to its durable, waterproof exterior.
Van Life Essentials
The details of your van life packing list might change based on your vehicle, intentions, destinations, and the season. Below is a general, all-purpose packing list followed by lists for specific situations and aspects of van life.
Van Life Packing List
Flashlight
String lights (like these daisy chain lights from Goal Zero)
Lantern
Emergency candles
Lighter and matches
Portable power station with solar panels (the Jackery 1500 is a great option)
Insect repellent/mosquito netting
Tarp (like these versatile options from Tarpestry)
Foldable camp chairs (Eureka! makes some great folding chairs)
Foldable camp table (this folding table from Nemo gets super tiny)
Small or foldable camp shovel
Hatchet or ax
Backup tent
Bungee cords
Camp knife
Light blanket or poncho
Electrical extension cord
Laundry bag
Van Life Cooking Gear
Camp stove (GSI makes a stove that is as thin as a laptop)
1 cast iron pan
1 pot
2 plates
2 bowls
2 cups or mugs
2 sets of silverware
1 oversized water container
Tongs
Spatula
Tupperware
Cooler or portable fridge
Can opener
Wine opener
Water filter
Kitchen knife
Cutting board
2 towels
Cleaning supplies
Van Life Sleeping Gear
Bedding (sheets, comforter, etc.)
Pillows
Ear plugs
Eyeshade
Air mattress and pump
Cold weather sleeping bag (if traveling in winter)
Van Life Clothing
2 pair pants
4 t-shirts
1 swimsuit
1 button-up shirt
5 pairs of Merino wool socks
5 pairs of underwear
1 hoodie
1 rain shell
1 light-to-medium jacket
1 heavy coat (especially if traveling in winter)
1 hat
1 pair of gloves (especially in winter)
1 belt
1 pair of comfortable walking shoes
1 pair of hiking boots
1 pair of sandals or flip-flops
2 pairs of gym clothes
1 pair of gym/running sneakers
Van Life Toiletries
You'll be replenishing toiletries as you go, but here are the items you'll want to have on hand at all times:
Toothbrush and toothpaste
Floss
Shampoo and conditioner
Shaving products
Essential prescriptions
OTC medications like pain relievers, allergy medicine, cold medicine, etc.
Fingernail clippers
Wet-wipes
Makeup (if applicable)
Toilet paper
Van Life Vehicle Essentials
License
Registration
Insurance card
AAA or other roadside assistance card (a must for van life)
Basic tool kit
Jumper cables or portable jump starter
Jack
Window scraper
Window covers
2 quarts of backup oil
Van Life Electronics
This list will be determined by your specific needs. For example, many van lifers bring their work on the road, which might require special equipment.
Power strip
Laptop and charger
Cell phone and charger
2 battery packs
Camera and charger (if applicable)
Drone and charger (if applicable)
Kindle or e-reader
USB-A and USB-C cables
Dashcam (optional)
Tortuga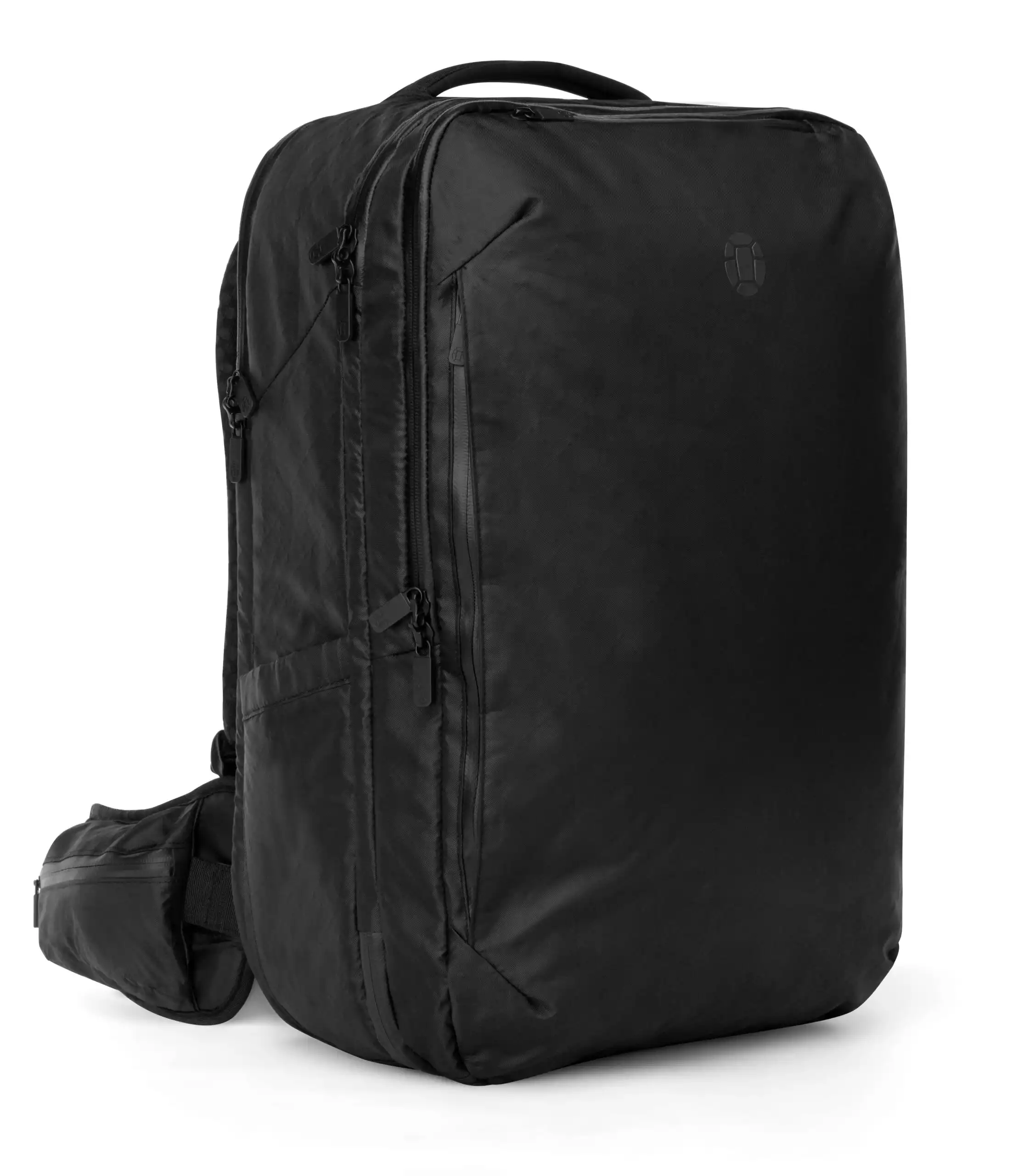 Activity-Specific Van Life Gear
If you're like me, part of the appeal of van travel is the opportunity to explore the outdoors. Your packing list in this regard will depend on your interests, but here are a few things you might want to include:
Bikes, bike rack, and bike gear (locks, helmets, etc.)
Inflatable kayak with paddles and pump
Fishing pole with tackle
Hiking backpack or daypack
Climbing gear
Surfing gear
Photography or videography gear
Must-Visit Van-Life Destinations
The world is, obviously, full of great places to live out your van life dreams, so for our purposes here we'll focus on North America. Here are a few places that are popular among van-lifers:
Moab, Utah
The Grand Canyon
Northern California
The Pacific Northwest
Banff/Jasper, Canada
Baja California, Mexico
Oaxaca, Mexico
Chiapas, Mexico
Yucatan Peninsula, Mexico
The Badlands
Big Sur, California
Vancouver Island, Canada
Glacier National Park, Montana
Conclusion
While this is a fairly comprehensive van life packing list, part of the fun of the lifestyle is that you can tailor it to your needs and interests. Your personal packing list will adjust accordingly.
So sit down with our list, and think about what could be added to it based on your personal needs. From there, it's all about enjoying life on the road.