Washington D.C. Travel Tips and Secrets from a Native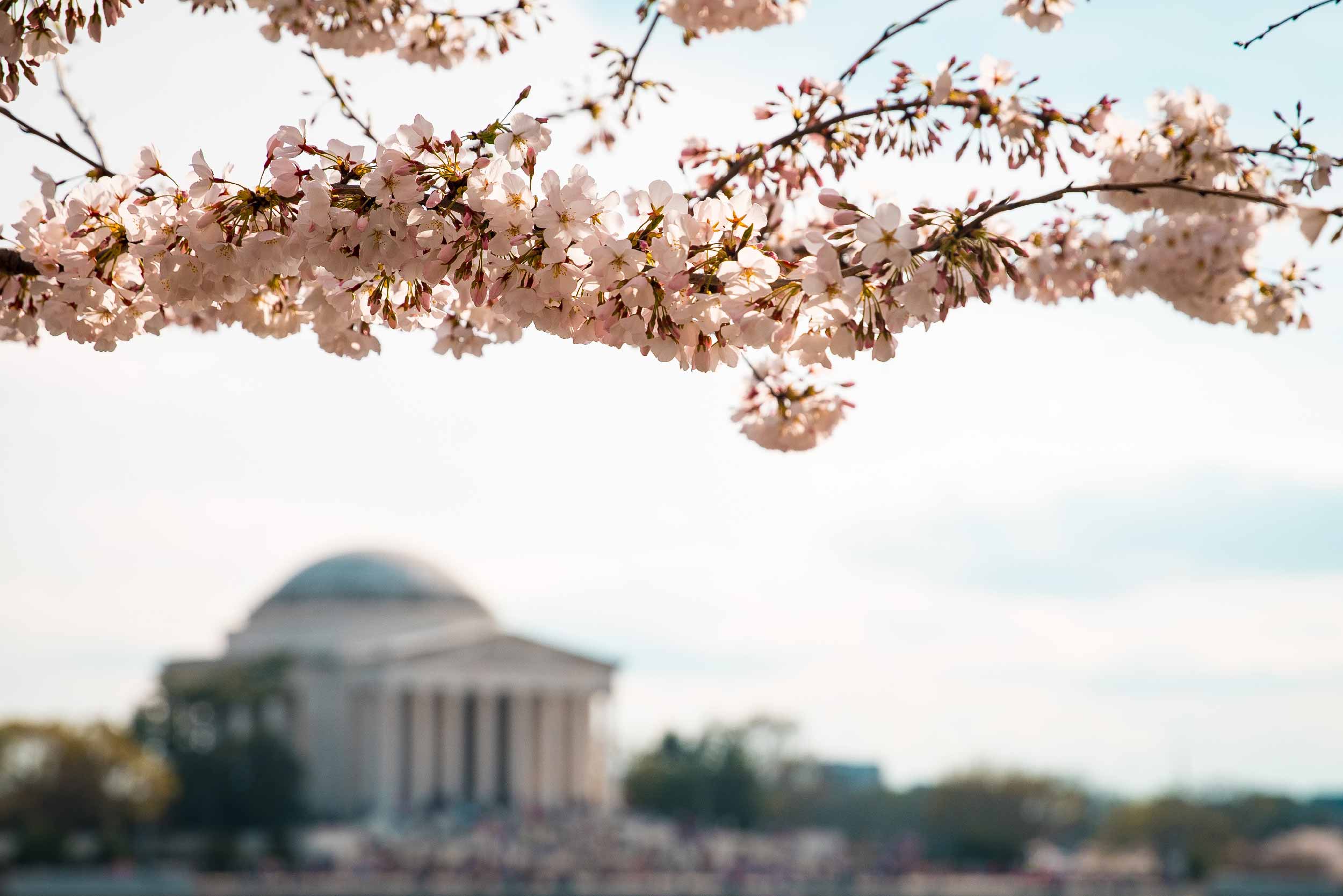 As my hometown, the Washington D.C. area means a lot of things to me. It also represents a of things I love: a diverse, international culture, passionate activists, a lively punk scene, and nearby green, rolling hills of Virginia.
I grew up outside of Washington D.C. (Arlington, to be exact) but left when I was 20. My immediate family still lives there — parents holding down the fort in the same house with the green trees and southern-style wraparound porch that I grew up in — which means I still. visit for holidays and family events.
Although I decided, long ago, I'd never want to live there (too many politicians, I like to joke), going home with my travel backpack always brings back nostalgia and excitement about popping by some of my favorite Washington D.C. spots. Ours is a love-hate relationship: as much as I wanted to get out of D.C., it still has a personality unlike any other; one that really influenced who I am today.
All this to say, my version of D.C. isn't full of the hippest brunch spots (D.C. loves a good brunch) or latest cocktail bars, but rather a collection of the best-kept secrets and local hidden gems that make up its core personality. Below are my favorite Washington D.C. gems and D.C. travel tips that I, as a native, (but no longer a local) will be visiting when I go home for the holidays.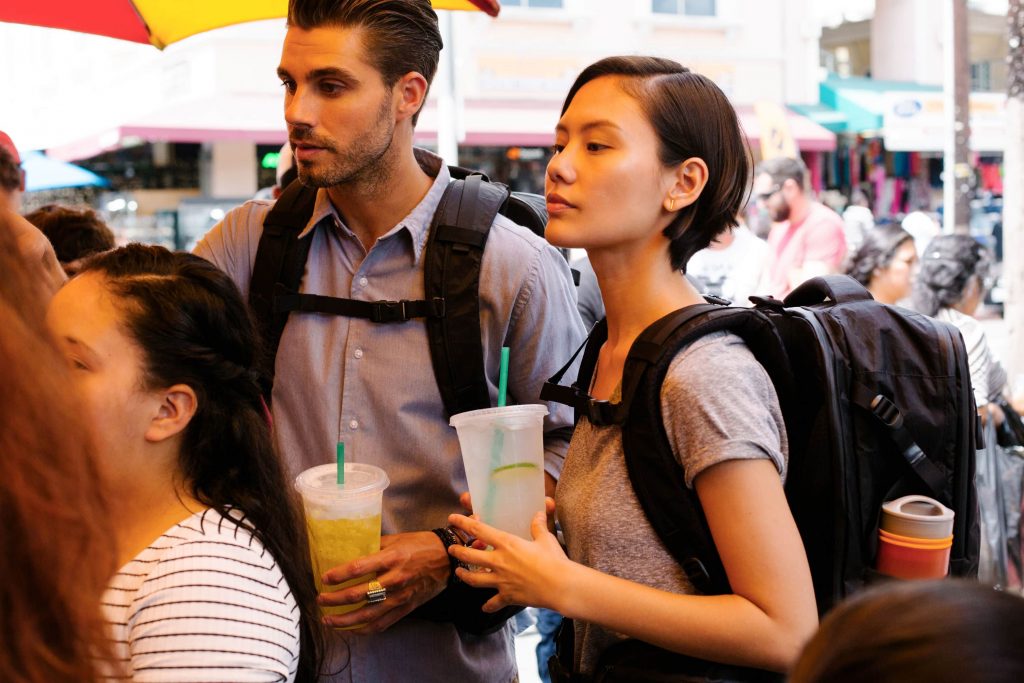 What to Eat in Washington DC: Quintessential Restaurants & Food Spots
Food may not be what most people know D.C. for, but for me, it's the first thing I think of — after all, who doesn't associate home with food?
In my opinion, food in D.C. means politically-charged hangouts, crabs, southern soul food, cupcakes (yes, cupcakes), and an incredibly diverse ethnic food scene (think: Salvadorian, Peruvian, Ethiopian, French, and all over the rest of the globe). Although there are many new and noteworthy restaurants I could highlight, below are the mainstays that make me love eating in Washington D.C.:
Ted's Bulletin
For most of my friends who still live in D.C., Ted's Bulletin isn't anything special — it's a solid, New American brunch spot but nothing to obsess over.
So, why do I love it? Two reasons: "adult" (alcoholic) milkshakes and an old-school D.C. newsroom-y vibe. Oh, they're also known for their homemade pop tarts, if that's your thing.
Busboys and Poets
Established in 2005, this U-Street hangout, Busboys and Poets, is at once a cafe/restaurant, political bookstore, theater, and lounge.
A politically charged space where you're just as likely to grab a sandwich and a beer as you are to listen to an open-mic poetry night or watch a presidential debate screening (with a rhetorical discussion beforehand, naturally). The name itself is a head nod to the American poet, Langston Hughes, who worked as a busboy at the Wardman Park hotel in the '30s.
Since the opening of the original, there are now several other locations throughout the D.C. area.
Georgetown Cupcake
Perhaps I'm dating myself, but do you remember the cupcake craze that swept the nation a few years ago? Or the hit TLC show that featured two batter-slinging sisters, Katherine and Sophie, baking up delicious cupcakes in the heart of D.C?
Just in case you missed it, cupcakes were totally a thing in D.C. and the sisters' bakery, Georgetown Cupcake, is by far the most popular spot to try one (hence the ridiculously long lines). If you're not up for the wait, though, nearby Baked & Wired tends to be less crazy and just as delicious.
Empanadas, Pupusas, & Peruvian Chicken
While in D.C., you're bound to have someone suggest going out in Adam's Morgan. It's a bit of a bro-scene, but one of my favorite parts are the cheap late night eats on 18th. Specifically, Julia's Empanadas, which serves up a variety of hot and hearty empanadas for under $5.
Representative of the strong South American presence in and around the city — D.C. also has quite a few Peruvian chicken places like the international chain, El Pollo Loco, and Super Pollo. Thirdly, you can also find some great Salvadorian run pupuserias — my favorite being an unassuming spot in Arlington called Pupuseria Dona Azucena.
Ben's Chili Bowl
Ben's Chili Bowl isn't much of a secret — the walls of the original U-Street joint (they've recently expanded to H Street NE, Nationals Park, and Regan Airport) are plastered with photos of celebrities and famous politicians who have dropped by for a bowl of chili or a chili dog.
What it is, though, is an unfussy eatery that's been at the heart of the historically African-American U Street neighborhood since 1958, enduring race riots, tough economic times, and — most recently — gentrification. I'm not sure there are many other places in the world that could serve you up a side of history with your chili dog.
Lebanese Taverna
The original Lebanese Taverna opened up about half a mile from my house and I've been going there my entire life. My parents were regulars and it holds a special place in my heart (I mean stomach?) both for the memories and the damned good Middle Eastern tapas. In every city I've lived in since, I've searched for a Lebanese Taverna equivalent; nothing ever comes close.
As I grew up, so did the sons of the owner of the Lebanese Taverna; each of whom went on to open up their own Lebanese Taverna throughout the D.C metro area. This local, family-owned chain that's not to be missed — especially if you've never had fatayer.
Ethiopian Food
Even if you're not a fan of injera, grabbing an Ethiopian dinner in D.C. is a must in my book. Washington D.C. is home to the largest Ethiopian population in the United States and, as such, some of the best Ethiopian restaurants and markets in the nation.
Although U-Street and Adams Morgan have long ago lost their unofficial title of "Little Ethiopia" (as well as Meskerem, previously the oldest Ethiopian restaurant in the city), you can still find a few good spots in that area. However, if you're up for the trek, Silver Spring, Maryland is said to be the new epicenter of Ethiopian food and culture.
Abner's Crabhouse & Quarterdeck
Nearby Maryland and the Chesapeake Bay are famous for their blue crabs. If you're in the D.C. area in the summertime, definitely gather a friend (or five) and have a crab feast.
As a kid, we'd drive an hour from our home in Arlington to shore-side Abner's Crabhouse in Maryland (their slogan? Abner's: Where it's OK to have crabs!).
More recently, though, we'll stick closer to home and pig out at Quarterdeck, a crab and seafood joint nestled among a hub of condos in Arlington's Courthouse neighborhood. Reservations highly recommended.
Things to Do in Washington DC That Aren't Museums
Though it may seem like it, I really don't spend all my time in D.C. eating. Especially having spent most of my pre-21 years in D.C., I often had to get creative with things to do. Sure, the punk-record shop in Georgetown may be a thing of the past, but below are a few things that, 10-years later, I still look forward to doing in D.C. and sharing with any friends I bring along for the visit:
Eastern Market
Eastern Market is a staple of the Capitol Hill neighborhood; an old public market housed in a 19th-century building. Filled with food stalls, a farmers market, and a flea market, it's a great place to waste a Saturday or Sunday afternoon (when additional stalls will open up outside of the main building).
Nearby, a more recently opened and less touristy food hall, Union Market, is also worth a visit. Bring a packable daypack to carry the cheese you couldn't help but buy after tasting the sampler!
Catch a Show at the Black Cat or the 9:30 Club
D.C. is no New York or Nashville, but it does have a vibrant and dedicated music scene. Particularly notable for its roots in the hardcore rock movement (largely thanks to Ian MacKaye of Minor Threat), a strong punk scene, a local funk genre called go-go, and its historical title of the "Bluegrass Capital of America" in the 50s and 60s.
Standing at the forefront of the D.C. music scene is the 9:30 Club, perhaps the most famous venue in the city, and The Black Cat, which was established by Nirvana drummer and NoVA native, Dave Grohl.
I've always loved how there was this subversive and equally political music scene that ran parallel to the lobbying and law-making of D.C. government officials and bureaucrats (yeah social disruption!).
Visiting the Memorials & Cherry Blossoms at Night
Going to the memorials, The Mall, and seeing the cherry blossoms are perhaps the most touristy things you could possibly do in D.C. While I'd still recommend a visit (they're popular for a reason), my best local tip is to go at night (or on a 5 a.m. jog a la House of Cards) since the memorials and The National Mall are open 24 hours.
On a warm summer night, I used to love having a beer while sitting across the Potomac from the Lincoln Memorial on the quiet and tourist-free George Washington Memorial Parkway.
Christmas Tree on the National Mall
A special holiday event is the lighting of the National Christmas Tree each December. Even if you don't catch the ceremony itself, it's a lovely and festive excuse to wander over to the Mall around the holidays.
Find Political Books at Kramerbooks & Afterwords Cafe, or Politics & Prose
If you're feeling inspired by, and not tired of, D.C. politics, head over to Kramerbooks & Afterwards Cafe, in the heart of D.C.'s LGBTQ neighborhood, Dupont Circle, or indie bookstore Politics & Prose to browse their book collections. It's nerdy souvenir shopping to the extreme.
Rooftop Drinks at POV at the W Washington Hotel
This is more of my parents' tip than mine, but they always loved bringing visitors to the W to get drinks on their rooftop bar, POV. I haven't been there since I was a kid, but they have since given the space a modern facelift and transformed it into a swanky and stylish space.
One thing hasn't changed, though. Since D.C. doesn't allow buildings taller than 130 feet to be built (which helps lend the city its small-town vibes), the bar's view of the Washington Monument and White House remains the same. Just note that there is a dress code (no flip-flops or athletic wear) and a cocktail will set you back $16. Ouch.
Great Falls National Park & the Shenandoah
Being — in all technicality — a Virginian, I have to throw a couple of my south-of-the-city favorites in here: Great Falls National Park and the Shenandoah Valley. Great Falls is between Dulles Airport and D.C. and an easy day or half-day trip for hiking, picnicking, or rock climbing. Just, uh, don't swim in the Potomac.
Shenandoah is a little further, but an absolutely gorgeous drive through Virginia's rolling hills not too far from the Appalachian Trail. Personally, I think it's best in the fall, when the vista points will greet you with what feels like an endless sea of orange and red tree tops. Plus, there are a few wineries in this region you can visit — just in case beautiful nature wasn't enough to convince you.
Transportation: Getting To & Around D.C.
Driving in Washington D.C.
Driving in D.C. is a bitch — but not all the time. The workaholic city that it is, D.C. is terrible for driving before 7:30 p.m. Monday – Saturday but it's not so bad at night or on Sundays (when street parking is free). When not driving, take the Metro or Uber.
Flying In to Washington D.C.
Getting to D.C. proper is easiest from Regan (DCA) and Baltimore (BWI) if you're relying on public transportation (there's a cheap train that connects Baltimore to Union Station). They're still working on expanding the Metro out to Dulles (IAD), so prepare to either take an expensive taxi ($60), shuttle, or rent a car. Here is an article that breaks down all of the Washington DC airport options.
Trust me when I tell you to pack in a carry on sized travel backpack. Avoid the checked luggage rodeo.
Washington D.C. by Bus & Train
If you're coming from Boston, New York, Philly, or elsewhere on the Eastern seaboard, another option is to take a "Chinatown bus" (Bolt and Megabus being the most popular). Back when I first started taking them, they'd transport you from random Chinatown block in NYC to random Chinatown block in D.C., but they've since become more official and have pick up points in Union Station.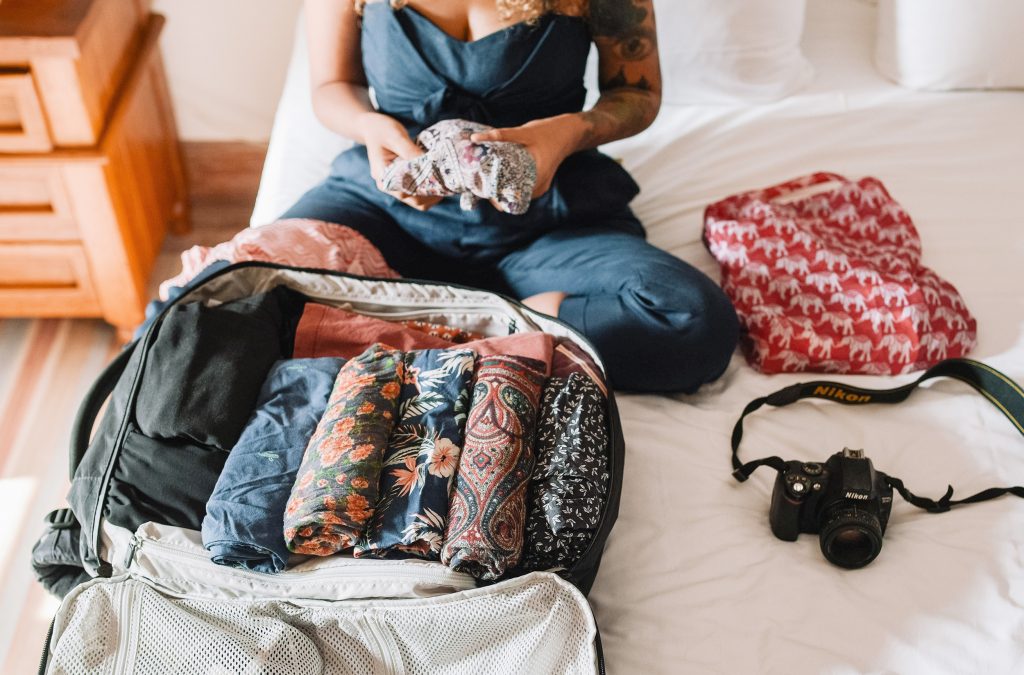 Washington D.C. Packing List for Fall & Winter
Autumn in D.C. can be a mixed bag. Some days are pleasant, cool, and sunny. Others are cold and miserable. Winter tends to be pretty and cold and sometimes see snow. My packing suggestions for a fall or winter trip to D.C. are below:
Clothing
2-3 sweaters or sweatshirts
2-3 pairs of jeans (I'd recommend skinny jeans or bootcut jeans — flared pants are miserable if it's wet or snowy)
2 lighter-weight tops for layering (or in case of a nice day)
1 skirt + thick tights for the ladies
1 pair of low, comfortable boots
1 pair of sneakers (for hikes or jogging)
1 good coat
Warm socks
Under armor in the winter (or plan to wear tights under your pants)
1 nice outfit or blazer if you plan to go to a fancier dinner or a club. Dress code applies in this city.
Extras to Pack
In addition to your usual electronics, toiletries, and miscellaneous items, I'd definitely make sure you bring:
An umbrella
A daypack or tote bag
Body lotion + good chapstick (the dry winter air really takes a toll on your skin)
Reusable water bottle