Wedding Packing List: How to Pack Carry-On-Only as a Guest
The Tortuga Promise
At Tortuga, our mission is to make travel easier. Our advice and recommendations are based on years of travel experience. We only recommend products that we use on our own travels.
Weddings are a blast, but they're also expensive. Between gifts for the bride and groom, hotels, flights, and fancy outfits, the costs add up quickly.
One easy way to save money? Skip the bag check.
Packing carry-on-only for a wedding will cut costs (up to $50 per flight). You'll also get out of the airport and off to the festivities sooner — a major plus, given that wedding trips typically span just a weekend. Traveling with only a carry on bag will eliminate the risk of airlines losing your luggage and leaving you scrambling for an outfit for the big day.
Weddings usually involve multiple events, each of which requires a new set of fancy duds. While this can make carry-on-only travel trickier than usual, you can absolutely fit everything you need for a rehearsal dinner, reception, and farewell brunch into a bag that fits in the overhead bin.
Trust me: as a woman of a certain age with friends scattered across the country, I've gotten the art of packing for quick, fancy trips down pat. Read on for a wedding packing list to help you pack light while getting there in style.
Tortuga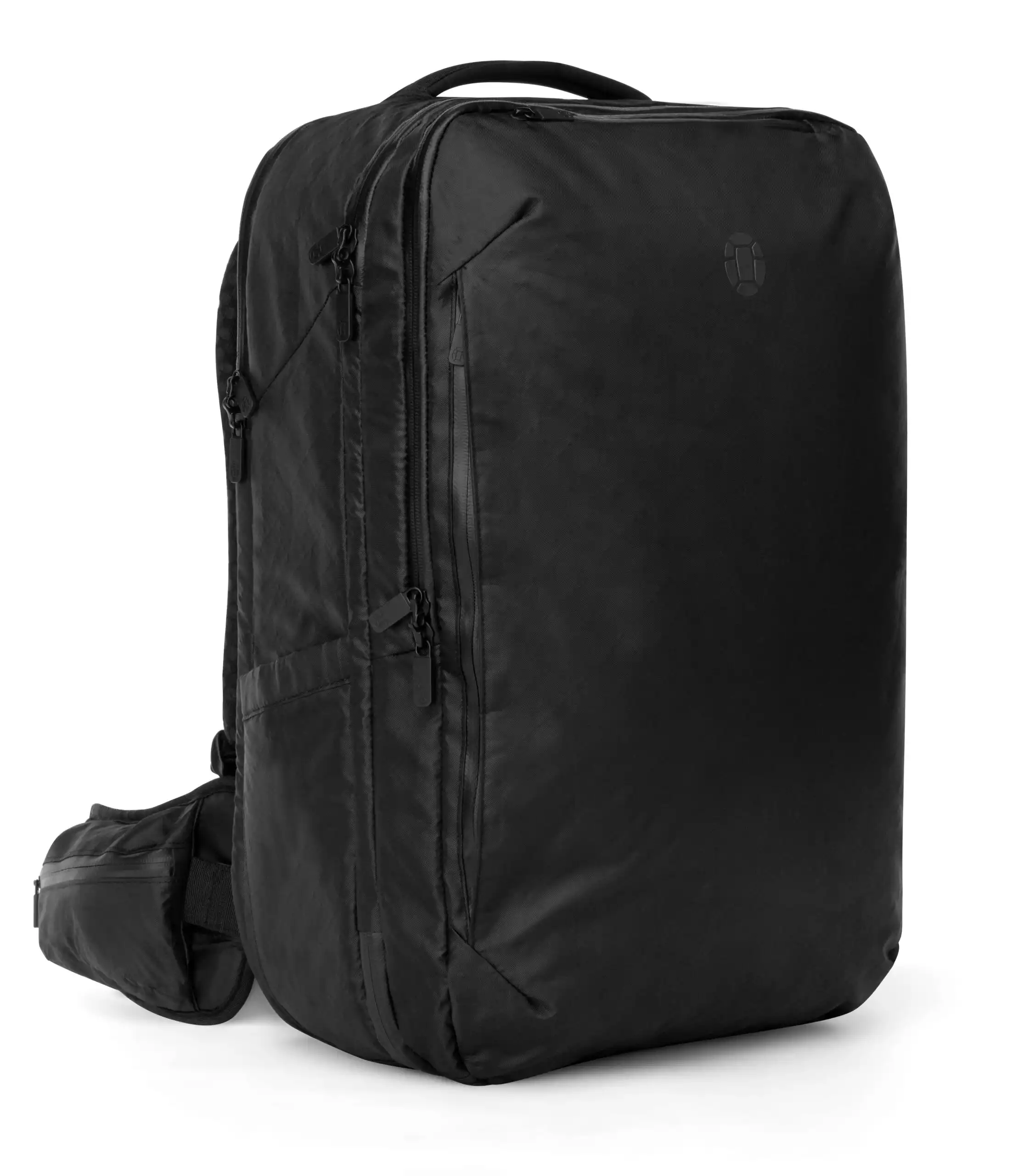 Best Carry On Bag for Weddings
Before packing anything, you'll need the right luggage. Tortuga's Travel Backpack is a great choice because it opens like a suitcase, meaning you won't risk ruining your outfits by having to haphazardly shove them into your bag.
Wedding Guest Packing Tips
1. Know the dress code. Do you need a tux for the ceremony or will a suit do? Cocktail dress or full-length gown? Tie or a simple collared shirt?
Knowing how formal every part of the wedding is will help you pack appropriately. You can almost always find a full schedule of events, including dress codes, included with your invitation or on the couple's wedding website.
A dress code breakdown is helpful if you, like most of us, have no idea what black tie vs. white tie vs. cocktail attire means.
2. Check out event locations and the forecast. Stilettos and sand don't mix, nor do bare legs and a November wedding held in a "rustic" (read: unheated) New England barn.
Look up all event locations in advance, as well as average temperatures for the time of year the wedding is being held.
3. Plan every piece of your outfits, from accessories to undergarments. This takes a bit of upfront effort, but you'll save space in your bag by bringing exactly, and only, what you need.
Try everything on at home at least once, if only to make sure you don't get caught off guard by missing buttons, broken zippers, or the realization that you can absolutely see through your shirt.
4. Choose lightweight fabrics and versatile colors. Suits and gowns are bulky, so your other outfits should be lighter and more versatile.
Silky skirts and slip dresses look fancy yet take up almost no space in your luggage. Men, don't be afraid to wear the same neutral dress pants twice.
Pick black or tan heels and dress shoes so you can wear them with multiple outfits. Brands like Pashion Footwear and Mestrae even make shoes with swappable heels, so you can flaunt a different look (or just give your feet a break) without fully switching pairs.
5. Ask what amenities your accommodation provides. Most hotels offer basic toiletries, hairdryers, irons, and laundry services. A quick call to the front desk can confirm whether you'll have access to what you need to refresh upon arrival.
Airbnbs and other vacation rentals usually list amenities right on their booking pages, but double-check with your host that everything will be available.
6. Coordinate with other wedding guests. Chances are you'll know other people attending, so save space in your bag by splitting packing duties for bulky items: one of you can bring the hairspray, another the portable steamer, and so on.
If you RSVP'd as a couple, share your chargers, electronics, and toiletries. Divide and conquer your luggage.
7. Protect your clothing in transit. Packing cubes don't just organize your luggage. They also help prevent any disastrous snags, scuffs, and spills. Cubes are especially useful if you're bringing anything featuring lace, beading, or silk. Place these items in their own cube or garment bag to keep them safe in transit.
Put any shoes in a separate dust bag (or even just wrap them in a plastic shower cap) to make sure they don't transfer any dirt onto your outfits.
Men, wear your dress shoes on the plane or stuff them well so they don't crease in your luggage. Learn how to properly pack every part of your suit to avoid damage, prevent wrinkles, and stay organized.
Finally, make sure all toiletries and makeup are fully sealed in leak-proof cases.
8. Hang your outfits up when you arrive. Your outfits will need a refresh whether they've been tucked in the overhead bin or under your seat. Give them time to air out and de-wrinkle by hanging them up as soon as you get to your accommodations.
A wrinkle-releasing spray can speed up the process, but be sure to do a fabric swatch test at home before using it. (You can either buy a travel-sized product or just transfer the contents to a reusable spray bottle.)
Now that we've covered the basics, let's get to the wedding guest packing lists. The following lists are based on three events: the rehearsal dinner, the ceremony/reception, and a farewell brunch. If you're only going to the ceremony and reception, you can pack even lighter.
Women's Wedding Guest Packing List
Clothing and Accessories
1 pair of versatile heels
1 pair of comfortable (yet presentable) shoes: Skip the Crocs and stick to ballet flats, loafers, slip-ons, or other more polished options so you have something to wear while getting ready and at any casual events. Wear these on the plane.
Wedding day outfit
Brunch outfit (dress, skirt/blouse combo, or jumpsuit)
Lightweight jacket, wrap, or sweater: Even if you're attending a summer wedding, bring a light jacket or wrap in case of overly aggressive air conditioning or unexpected weather. Wear this on the plane.
Clutch or small evening bag: To stash some tissues for those tears.
Leggings or your favorite comfortable pants: Wear these on the plane and while getting ready.
Undergarments for each outfit (strapless bra, shapewear, etc.)
Small jewelry case: Keep your necklaces and earrings safe and tangle-free.
Button-up blouse (optional): This can be useful while getting ready so you don't have to worry about pulling tight collars up over your hair and makeup. As a bonus, a button-up blouse tucked into a skirt makes for a good brunch outfit.
Swimsuit and flip flops (optional): If the wedding is at the beach or the hotel has a pool and/or hot tub.
Toiletries
Makeup wipes: Chances are you'll be too tired to wipe away that mascara at the end of the night. Buy a travel-sized pack or just transfer some of your favorite brands into a small, sealable plastic bag.
Makeup: Skip the eyeshadow palette and go for small, multitasking tools and products. Think: lip and cheek stains, double-ended eyeliners, etc. Avoid loose powders or anything else that might explode in your bag. If you're in the bridal party, check to see whether the bride has hired hair and makeup artists for the big day.
Travel-sized hairspray
Travel-sized dry shampoo
Travel-sized toothpaste and toothbrush
Floss
Hair brush
Travel-sized deodorant
Sheet masks (optional): These take up almost no space and will be a great pick me up for the day of the ceremony and the next morning, especially if you celebrated too hard the night before.
Hot tools for hair (optional): Hair dryers are the enemy of packing light. Use the hotel's or, if you must, bring a hot brush. These can be heavy but are much sleeker than standard hair dryers.
Tortuga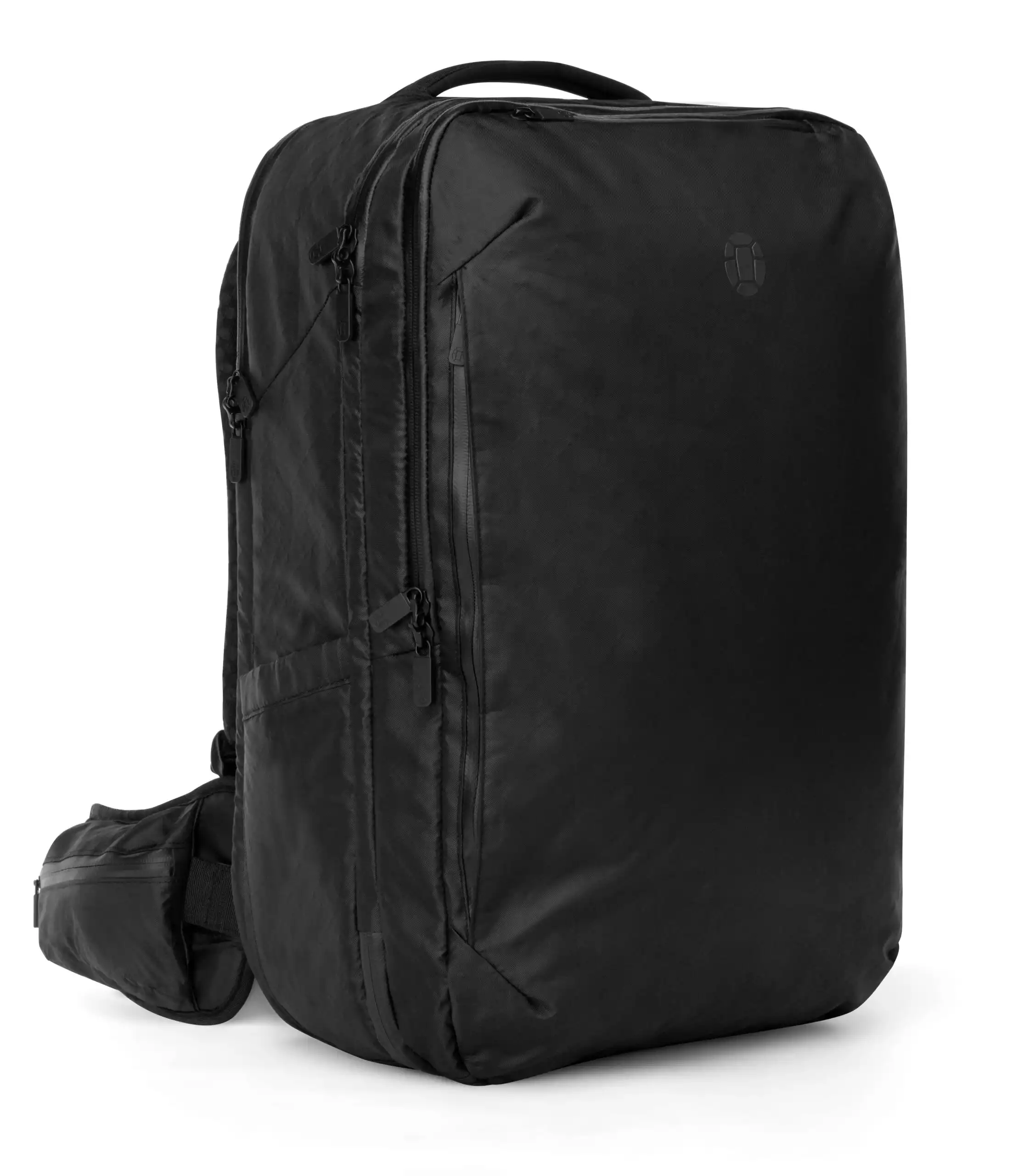 Men's Wedding Guest Packing List
Clothing and Accessories
1 pair of dress shoes: Again, these can get creased in your luggage, so it's best to wear them on the plane.
1 pair of comfortable (yet presentable) shoes: Wear these while getting ready and/or at more casual events. If they have laces, tie or clip them outside your bag to save even more space.
1-2 pairs neutral dress pants (for rehearsal dinner and/or brunch)
2-3 dress shirts (one for however many events you'll be attending)
Wedding day suit or tuxedo: Again, check the dress code to make sure you're not over- or under-dressed.
Jacket or coat: Wear this on the plane.
2-3 undershirts (one for each each event)
2-3 ties or bowties (one for each event, if required)
3 pairs of dress socks (or one for each each event)
3 pairs of underwear (or one for each each event)
Belt: Roll this before placing it in your luggage.
Pocket square
Cufflinks
Sunglasses
Swim trunk and flip flops (optional)
Toiletries
Razor and shaving cream: You can find travel-sized bottles of shaving cream in most drug stores.
Hair styling product: Buy a trial-sized sized version or transfer products you already own into reusable travel containers like GoToobs.
Comb
Travel-sized toothpaste and toothbrush
Floss
Small lint roller
Travel-sized deodorant
With a little foresight, packing carry-on-only for a wedding is entirely possible. Plan what you'll wear to each event, keep your clothes protected, ask what amenities your accommodation provides, and coordinate with other guests when possible. Following these tips will save you space, money, and time all wedding season long.
Related Articles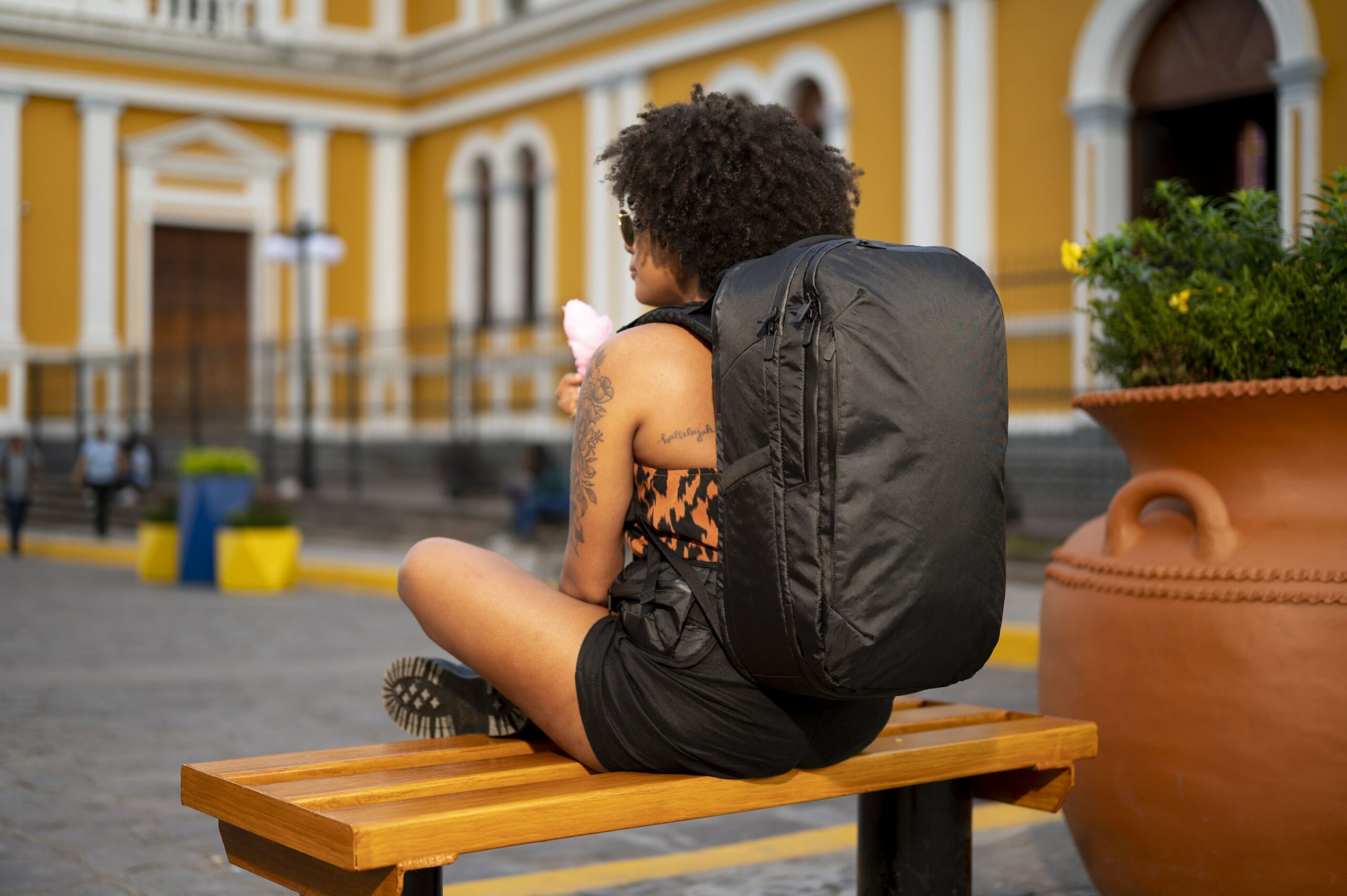 40L: Max International Carry On
Shop Now