Weekend Trip Packing List: What to Bring for a 3-Day Getaway
The Tortuga Promise
At Tortuga, our mission is to make travel easier. Our advice and recommendations are based on years of travel experience. We only recommend products that we use on our own travels.
Weekend trips seem like they should be the easiest ones to pack for. But they always end up being the hardest.
Weekends should be simple. The trip is short, the weather won't vary much, and you probably know what you'll be doing.
But packing light for a weekend trip can pose a challenge. We all tend to pack as much as we can fit, not just what we need. Whether you're traveling for a weekend or a month, you'll probably fill your backpack or suitcase. When you have the space, you start adding stuff you'll never need, like an extra pair of shoes or a just-in-case outfit.
Your stuff will expand to fill your bag.
To combat this tendency, stick to a short weekend trip packing list and pack a small bag.
3-Day Weekend Packing List
Let's start off with a quick checklist for a three-day, two-night weekend trip. The packing list below assumes that you leave on Friday, stay Friday and Saturday nights, then return home on Sunday.
For clothing, we've included your travel day (or in-flight) clothing in the packing list.
Consider at least one "nice" outfit depending on your plans. Dressing up—especially if you don't have to—can make a nice dinner feel like a special occasion when you're traveling.
Optional Add-Ons
Eye mask and ear plugs
Hat, scarf, and/or gloves for winter trips
Tortuga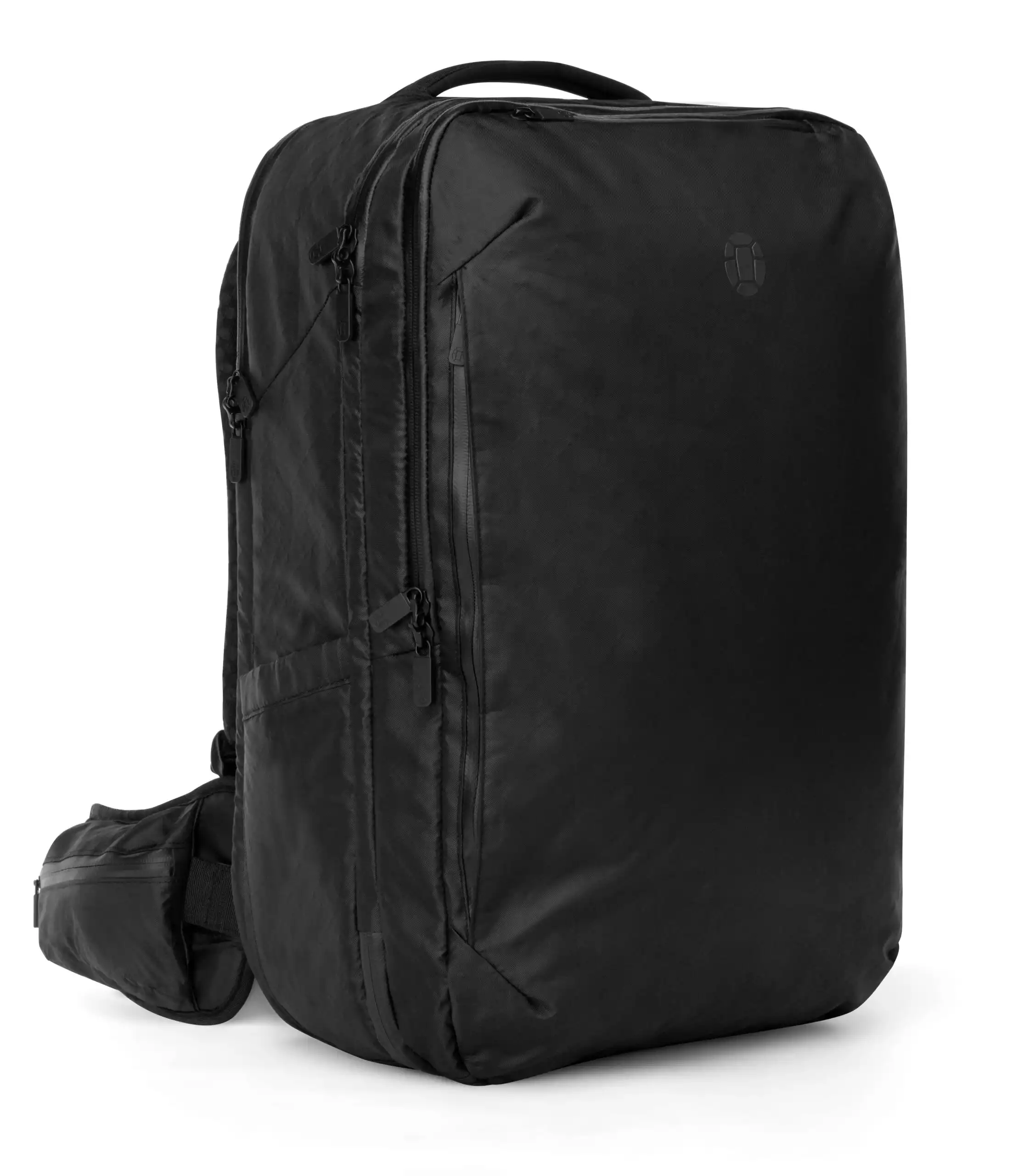 Travel Day Outfit
The outfit you wear to travel should be the bulkiest outfit of the trip, especially if you're flying. Wear your biggest, heaviest clothes—jeans, sweater, boots, jacket—so that you can save space in your bag. If you're too warm, you can always remove a layer after takeoff and store it in the overhead bin or under the seat in front of you.
If you're flying, your travel outfit should include a light jacket with zippered pockets. The pockets will provide extra space for packing things like your wallet, phone, chapstick, boarding pass, and other travel day essentials. The zippers will keep your stuff secured when you go through airport security.
Shoes
Shoes are always a challenge when packing. It's easy to convince yourself that you need a second pair, even for a three-day trip. Resist this temptation. Instead, pack one pair of shoes you can wear all weekend. Your shoes must be comfortable enough for walking all day but nice enough to wear out to dinner.
In the winter, choose warm, comfortable boots. Sandals or sneakers work well in nicer weather. You can always add flip flops for the beach or pool if needed. Most will fit in your backpack's water bottle pocket.
Electronics
Be careful not to overpack electronics. For such a short trip, you can leave your work computer at home. Since you'll either be driving or taking a short flight, skip the tablet too. Your flight might be too short to watch a movie anyway.
A Kindle is my favorite in-flight entertainment for short trips. You'll also have your phone and earbuds if you prefer to listen to music or a podcast.
Toiletries
When it comes to toiletries, take only the essentials. If you can live without it or survive with a different brand for a day or two, leave it at home.
Choose a hotel or an Airbnb that provides basics so that you don't have to bring soap or shampoo.
Toothbrush and toothpaste
Deodorant
Contact solution, if needed
Basic makeup, if needed
Soap, shampoo, and conditioner (only if not provided by your accommodation)
Consider if you can pool resources and share the packing burden with your travel companions. Do you each need to bring your own bottle of sunscreen or can one person bring a bottle for everyone to share?
If you forget anything, just grab a cheap option at your destination. You can bring home any leftovers so that you aren't being wasteful.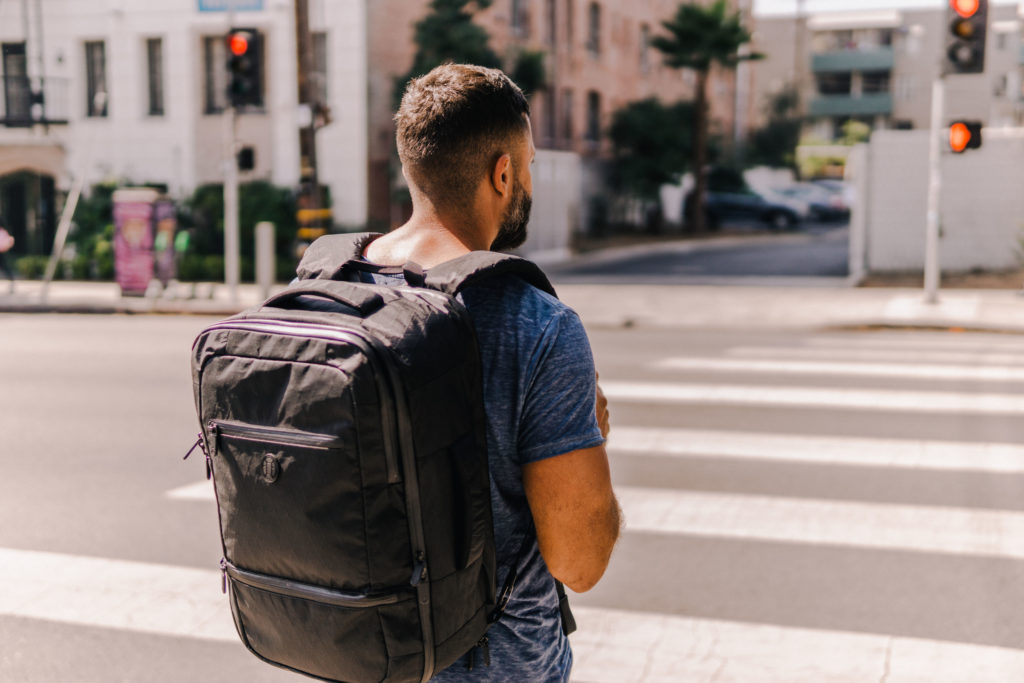 Long Weekend Packing List
If you're staying over Sunday night and heading home on Monday, use this list instead.
1 pair of shoes
4 outfits
4 sets of underwear
4 pairs of socks (2 pairs if wearing merino wool socks)
1 set of pajamas
Toiletry bag
Phone, charger, and earbuds or headphones
Book or Kindle
Optional Add-Ons
Eye mask and ear plugs
Hat, scarf, and/or gloves for winter trips
Wedding Weekend Packing List
Weddings may require packing a bit more.
You'll need an extra pair of shoes and one or two extra outfits so that you're always dressed appropriately. In addition to dress clothes for the wedding, consider what you'll need for the rehearsal dinner or Sunday morning activities if either will be part of the festivities.
2 pairs of shoes (1 pair for the wedding, 1 pair for everything else)
5 outfits (1 casual outfit for each day plus the wedding and rehearsal dinner)
3 sets of underwear
4 pairs of socks (3 casual, 1 dress)
1 set of pajamas
Toiletry bag
Phone, charger, and earbuds or headphones

Book or Kindle
Best Weekend Backpack
We recommend packing a bag that's made for travel—not just the old duffel at the back of your closet—especially if you're flying. You'll need a bag that's optimized for packing, getting through security, and being accessible in-flight. Depending on how and what you're packing, we recommend two options.
Why You Should Pack Last Minute
Packing last minute sounds sacrilegious, especially for Type A travelers. But hear me out.
You don't need to bring much for a weekend getaway, so you won't need much planning or packing time.
If you wait until the night before your trip to pack, you can be even more efficient. Check the weather last minute so that you know it won't change (much). By then, you'll also know your weekend plans and can pack and dress accordingly.
No need to worry about any "just in case" stuff.
Pack a small backpack and limit yourself to one outfit (or less) per day.