What to Pack for a Vacation in Hawaii
Choose your own adventure, or simply plan on some relaxation in an idyllic setting, because there is something for everyone in Hawaiian Islands. The Outbreaker Backpack 35L is the perfect travel backpack for inter-island flights.
Of the Hawaiian Islands, that welcome more than eight million visitors each year, the answer to which one you ought to visit is a matter of personal preference. Gentle breezes, warm waters, and year-round sunshine persist throughout the state, though there is more to the islands than their obvious attributes. Like the varied landscapes and cultural nuances of the greater 49 states that make up what we islanders call the Mainland, each island offers her own enchantments.
Among them, Kaua'i boasts lush valleys and mountains in nearly every spectrum of green, while Hawaii Island (also known as the Big Island) thrills with active volcanoes and striking black sand beaches. Oahu's North Shore waves impress and the nightlife in Waikiki, an undeniable vacation hub, is loads of fun.
On the other hand, Moloka'i and L?na'i are not to be overshadowed. They stun visitors with unspoiled terrain and a way of life akin to molasses – slow and sweet (yes, much, much slower than the neighboring isles) – while Maui offers a mixed plate of relaxation and adventure.
And oh, how Hawaii's beaches imprint their magic on your heart. I've bonfired on the shores of Malibu, waded through the Caribbean in Panama's San Blas islands, and surfed the mellow summer waves in Portugal. Still, nothing compares to a sublime sunset at Polihale on Kaua'i: toes squishing the cool sand, friends at my right hand side, beer in my left, and the endless Pacific – full of promise – ahead.
What to Pack for Hawaii
Hawaii doesn't have to work too hard to attract visitors looking to unwind or explore. Whether you seek a tropical reprieve, or an all-access pass to nature's playground, your attire should follow suit.
Although, speaking of suits, leave the stuffy work uniform at home; instead, slip into airy fabrics made for land and sea. Wondering what to wear? A basic packing list can be rounded out with a few island-specific suggestions further below:
Layers
Multi-functional, breathable layers take you comfortably in and out of your rental car (you'll need one) as you stop at the viewpoints, waterfalls, and even an old lava tube along Maui's road to Hana, or on your cruise along Kaua'i's newly designated Holo Holo Koloa Scenic Byway.
Despite the trade winds that arrive from the Northeast, the climate is humid year-round. As a rule of thumb, the windward (North and Eastern) sides of the islands experience more rain than the South and West (Leeward). Attire that transitions from rental car to sandbar, and the refreshing libations in between will keep you cool and collected.
Activewear
Lots of it. Whether you consider yourself a serious trekker or recreational hiker, kayak enthusiast or first-time surfer, Hawai'i has an outdoor activity for you. Here's your active wear checklist:
More than one swimsuit
Appropriate footwear
Quick drying fabrics for surf-to-shore activities and transitions
Light fabrics with SPF qualities
Flip Flops
Introduce your feet to the light of day for once with this island staple. Pick up an inexpensive pair at Old Navy, or spend a little more for a pair of Rainbow Sandals. They last for years. Or, scoop up a pair of Local's brand slippers (what we call them back home) when you land. Find them at one of the ubiquitous ABC general stores around town; they've become quite the niche obsession outside of Hawaii.
Light Rain Jacket or Umbrella
With the exception of the winter months (rainy season), rain is a passing occurrence on any given day in Hawai'i; though you may experience more rainfall at higher elevations. If you're keen on staying dry, pack accordingly. However, my suggestion would be to duck into the nearest coffee shop, or if you're in the water, carry on. You're already wet!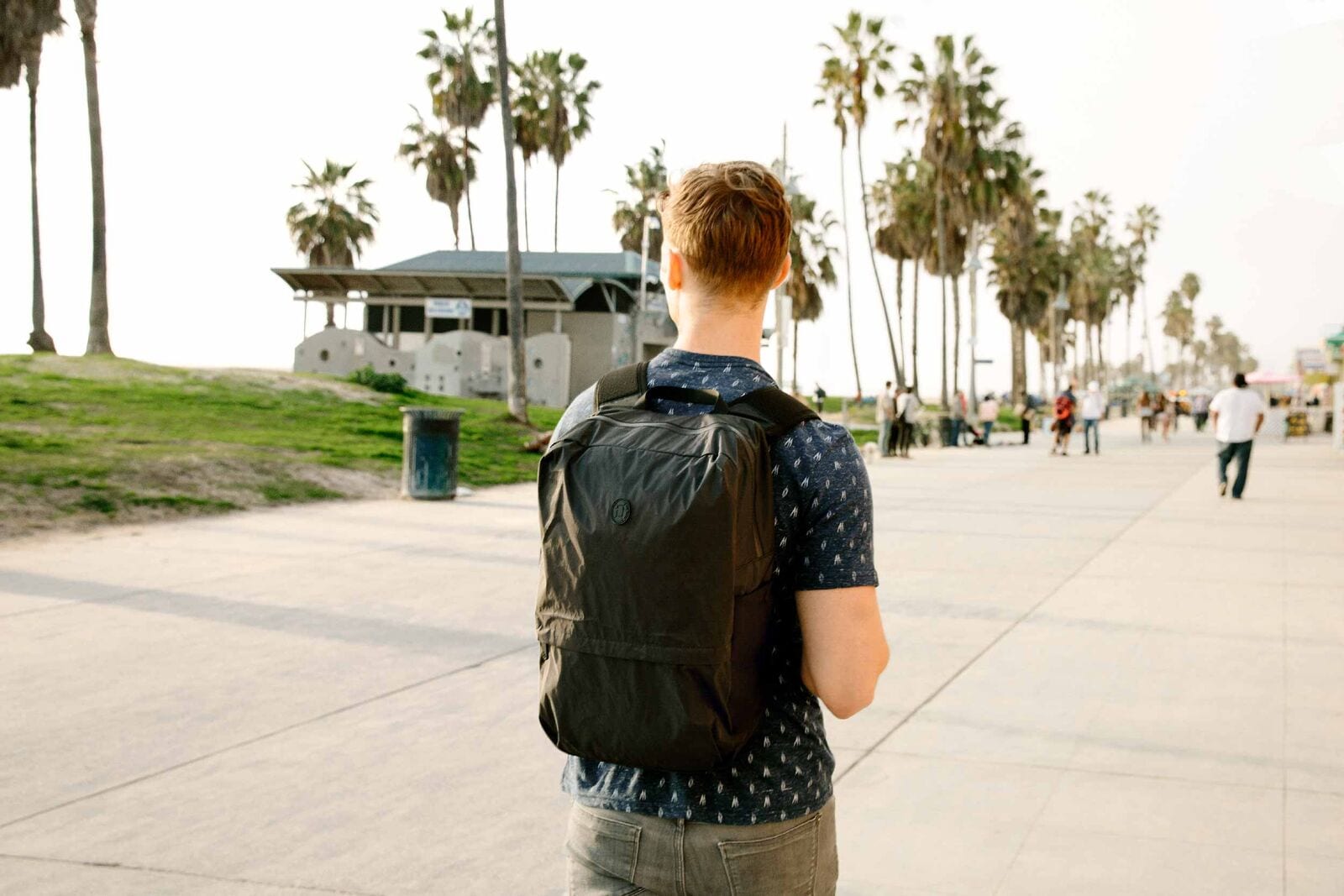 Bring a Daypack for Hawaii
Whether you're going to Hawaii for epic outdoor adventure or to lay on the beach there are two important commonalities to all Hawaiian trips: Water & walking. Whether you're hiking the lava fields to Captain Cook, or wandering the shopping district in Waikiki, getting rained on in Kauai, or swimming with sea turtles, you're going to need:
A Daypack
You didn't come to Hawaii to stay in your hotel, you came to get out and do stuff. Load up your daypack and make the most of your adventure. Preferably, a versatile bag with shoulder padding for volcano hikes and waterfall adventures, yet clean lines and a low profile so you don't look like you're hauling hiking bag down the main street of Kona when you're headed to dinner from the beach.
The Outbreaker Daypack is just right for a day of sightseeing or shopping around town. It's super lightweight and packs flat into your travel backpack without taking up much space.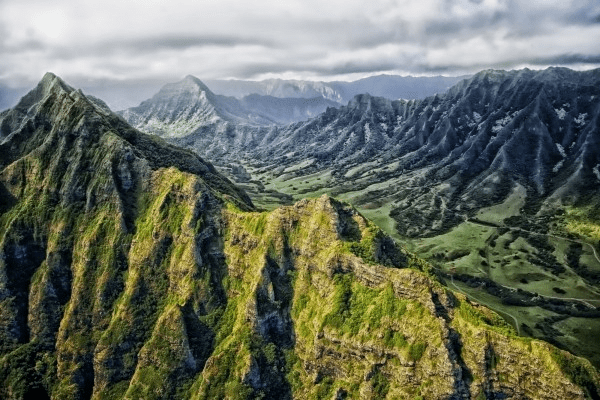 In some instances, certain island activities require more specific preparation. Make sure to include these items when planning your packing list for your vacation to the following islands:
Big Island
Sneakers or Hiking Shoes
For the uneven and jagged terrain of the Big Island's lava fields, protect your feet and ankles with a pair of durable and supportive shoes.
The same goes for the many coastal and mountain trails of the other islands. Island weather can be fickle, so use your best judgment about venturing out on particularly hot days, or immediately after a rainstorm, when mud can make the once dirt trail a precarious slip and slide.
Oahu
Fancy Pants
If you are staying on Oahu and are jonesing for a festive night out, then pack your fancy pants, or go-to dress, though a muted version of what you'd probably wear in Miami or Vegas. Or, pick up an outfit at Ala Moana in Honolulu, the state's largest shopping center and home to high-end designers as well as budget-friendly staples, including Zara and H&M.
On the rare occasion that I am out of my everyday yoga pants and tank getup, I'll trade my Birkenstocks for sandals, slap on some lip gloss and head to The Modern's Sunset Pool bar for a fruity cocktail and a side of Hawaiian golden hour. Do not miss the sunset. Do order a coconut mojito.
Kaua'i, Lana'i, & Moloka'i
Portable Speaker
What these smaller islands lack in nightlife, they make up for in balmy evenings after the bars and restaurants close. Head back to your hotel or Airbnb, throw open the sliding door to your lanai and turn on some tunes while the brews you picked up at the Big Save market melt away the day's adventures.
Where to Stay & What to Do in Hawaii
Looking for recommendations on where to stay and what to do? Consider one of these island retreats, as well as a few novel suggestions for activities beyond the sandy beaches the Hawaiian islands are known for.
Big Island
Stay Rimside on Kilauea Volcano: The recently renovated Volcano House hotel features views of the spewing volcano from its large picture windows. As the only hotel within Volcanoes National Park, this spot's got your access to the molten fireworks.
Immerse yourself in traditional Hawaiian culture at the Waipio Kalo Festival: Should the festival continue after its inaugural event this year, prepare for an educational experience, including demonstrations of the different ways the plant is prepared, to stories about the importance of the Waipio valley to Hawaii's agricultural economy.
Kaua'i
Stay in a secluded guesthouse in the hills of the North Shore: The Palmwood is an intimate bohemian retreat focused on thoughtful furnishings, locally sourced meals, and enough space for reflective moments. Check out the photos on Instagram; the definition of tranquility.
Go tubing through remnants of a Kaua'i sugarcane plantation: With Kaua'i Backcountry Adventures, float through history on Lihue Plantation's (Hawai'i's oldest) irrigation system that once fed more than 15,000 acres of sugarcane. Or, pack a cooler and head to the beach that is always on my list whenever I have the rare chance to return home.
Lana'i
Stay in a plantation-style cottage close to town: This Airbnb offering lists more than 100 positive reviews from former guests. They rave about its clean rooms, quiet evenings and full kitchen; perfect for preparing a meal with ingredients from the farmers market (Saturday mornings near Dole Park), which is only a 15 minute walk into town. The wraparound porch, or Lanai is a nice touch too.
Visit a cat sanctuary in Lana'i: Located less than a mile from the airport, Lanai Cat Sanctuary is open daily and, thanks to visitor donations, provides for the care of more than 500 cats in need. Or, breeze through the island on a downhill bike tour offering views of mount Haleakala and the neighboring island of Moloka'i as you cruise into its largest city of the same name. Here, Lana'i City is small town charm personified. Zero stoplights, one gas station, and just one school.
Maui
Stay on the precipice of an ancient Hawaiian sacred site in upcountry Maui: Maliko Retreat offers private, jungle and ocean views from a 20-acre shade-grown coffee plantation set atop Maliko Gulch.
Tour a lavender farm on Maui's East side: On Maui's drier eastern side, the town of Kula's minimal rainfall and abundance of sunshine allow Ali'i Kula Lavender Farm to flourish. Draped slopeside over Haleakala, a summertime visit means you can experience all 20 varieties of the soothing herb in bloom, although there is lavender to be had year-round. Plan for an earlier morning visit to catch a clearer, 180 degree view of Kihei, the north shore, and the West Maui Mountains. Or, for moody ambience, go later in the afternoon when there will likely be more cloud cover and a mist in the air.
Moloka'i
Stay on a sailboat near Kaunakakai: For $45/night, crash on this 32 foot sailboat fit for two. Besides providing guests with a place to stay for the night, the Airbnb listing seems to serve two more purposes.
One, to get the sailboat up and running for a local non-profit group
Two; to help fund the host's college experience abroad
The boat's received a number of positive reviews, minus some comments regarding what has been described as pedestrian accommodations. But hey, you're on a boat. Plus, you can get free WiFi at the burger joint nearby.
Cheer on winners of the Moloka'i Hoe canoe race: Every fall, beginning at Hale o Lono harbor in Moloka'i, this prestigious canoe race follows the treacherous Ka'iwi (or Moloka'i) Channel and finishes on the shores of Waikiki, on Oahu. Teams from Hawai'i and beyond participate.
According to Hawai'i Magazine the race, "has become one of the longest running annual team sporting events in Hawai'i and perpetuates one of Hawai'i's most important cultural traditions."
Oahu
Stay In Waikiki's newest hipster paradise: Opening its doors in May, The Surfjack hotel on Oahu blends mid-century modern design and local art (like a living fern installation by Paiko Hawaii), and regular poolside entertainment. If you're a fan of ACE Hotel properties, you'll dig this hotel from Aqua-Aston Hospitality.
Eat your way through an evening food truck crawl in Honolulu: On the last Friday of every month, the hipster 'hood of Kaka'ako (and my favorite refurbished chic area of Honolulu) hosts Eat the Street, where more than 35 food trucks and vendors set up shop to serve your tastebuds from 4 – 10 p.m.
According to my foodie-enthusiast sister, who lives and works in Honolulu, you've got to try the Musukawas truck for musubi (Spam and rice, wrapped in Nori, just like sushi), "They ALWAYS sell out. Pair some of those musubis with a Liliko'i lemonade served in a mason jar. Boom."
Getting Around
Unlike many other U.S. destinations, like Washington's San Juan Islands ,or The Overseas Highway that links the Florida Keys, one must travel by plane to get to the other islands.
Island Air offers six one-way flights as part of their Holoholo travel pak for travel within the larger islands of Hawai'i, Oahu, Kaua'i and Maui. For travel from the mainland and within the islands, including Lana'i and Moloka'i, Hawaiian Airlines is your bird.
Plan to:
Rent a car once you land, and fly if you will be island hopping (no ferries here!)