What to Wear in Dubai: Your Dubai Packing List
The Tortuga Promise
At Tortuga, our mission is to make travel easier. Our advice and recommendations are based on years of travel experience. We only recommend products that we use on our own travels.
I'm not going to bury the lede: Dubai is hot. During its coolest months, December through February, the temperature rarely drops below 70 degrees. In the summer, the thermometer can easily soar to 110 degrees. Because of this, however, air conditioning is an essential aspect of life. You'll often transition between extreme heat and instant cool. Accordingly, you need clothing to suit both circumstances.
At the same time, Dubai and the UAE in general are places with strong cultural values. On one hand, you'll often see fashion models on the beach sporting bikinis. On the other, the UAE is a Muslim-majority nation that places a major emphasis on conservative, traditional dress. You need to pack and dress with these considerations in mind.
All of this might have you wondering what to wear in Dubai? You'll find answers below.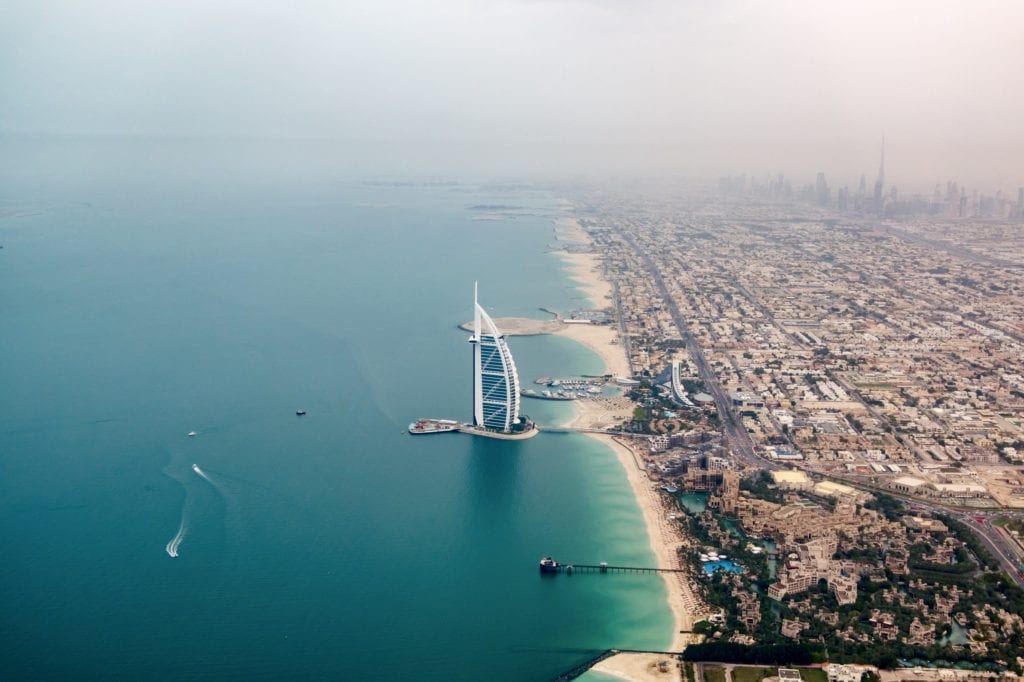 What to Expect in Dubai
Before we explain what to wear in Dubai, here are a few things you should know about the cultural landscape.
Dubai is an international hotspot. High fashion mixes with cultural heritage, and there's a merging of cuisines and cultures of all kinds. If you're stocking up on supplies, you'll find British pharmacies and supermarkets alongside local options. Every mode of transportation is available: taxis, Uber, bicycles, and a clean, cool, and easy-to-follow metro system.
Traditional Dubai vs. New Dubai
There's a difference between traditional Emirati culture and the new, cosmpopolitan Dubai.
If you were visiting a traditional local household, you'd be expected to uphold strong cultural norms, like modest dress and separation of genders. But, unless you have a personal connection with locals, odds are that you'll be spending your time in hotels and restaurants that would feel familiar in New York or Madrid.
Dubai is the most relaxed, least traditional city in the United Arab Emirates. If you stay in well-travelled, public places, you should expect Dubai to have the same cultural expectations as most Western metropolises.
Cultural Expectations in Dubai
The UAE is a Muslim country and more religiously conservative than many countries in Europe and North America. Expectations for men and women, as well as how they interact, are probably different than in your home country.
Homosexuality is punishable by up to ten years in prison and even the death penalty under Sharia Law. Having a sexual relationship with someone you're not married to also has a punishment carrying jail time.
Be discrete with public displays of affection. While Dubai is a modern city, smooching and even holding hands in public might be frowned upon. Regardless of your feelings on the matter, being a culturally aware and respectful traveler takes precedence. For some travelers, this will be a health and safety issue.
Modest Dressing in Dubai
Although Dubai is a major, cosmopolitan city you should pack some modest clothing if you plan to visit the gorgeous Sheikh Zayed Grand Mosque in nearby Abu Dhabi or other culturally-sensitive sites.
Although women aren't required to cover their hair in the majority of places, add a scarf or pashmina when visiting mosques or other holy sites.
In Dubai, you'll see many Muslims from the UAE and other countries dressed in traditional garb. Some women wear head-to-toe burqas, even in fancy boutiques or restaurants. As a guest, you don't need to dress like them. But give the traditionally-minded their space.
Be a conscious and courteous traveler.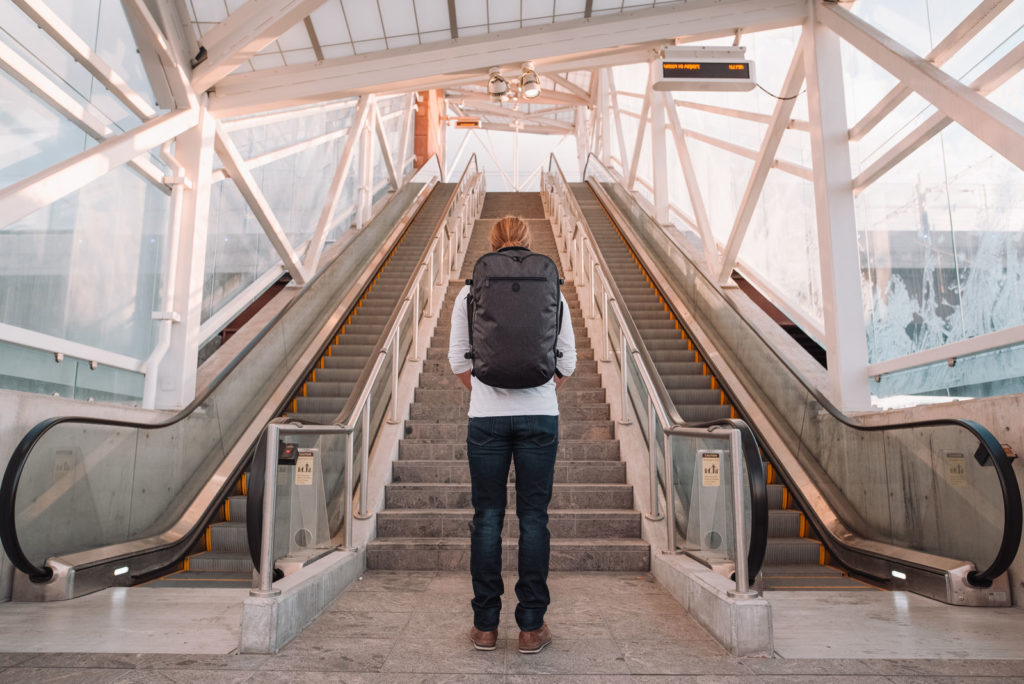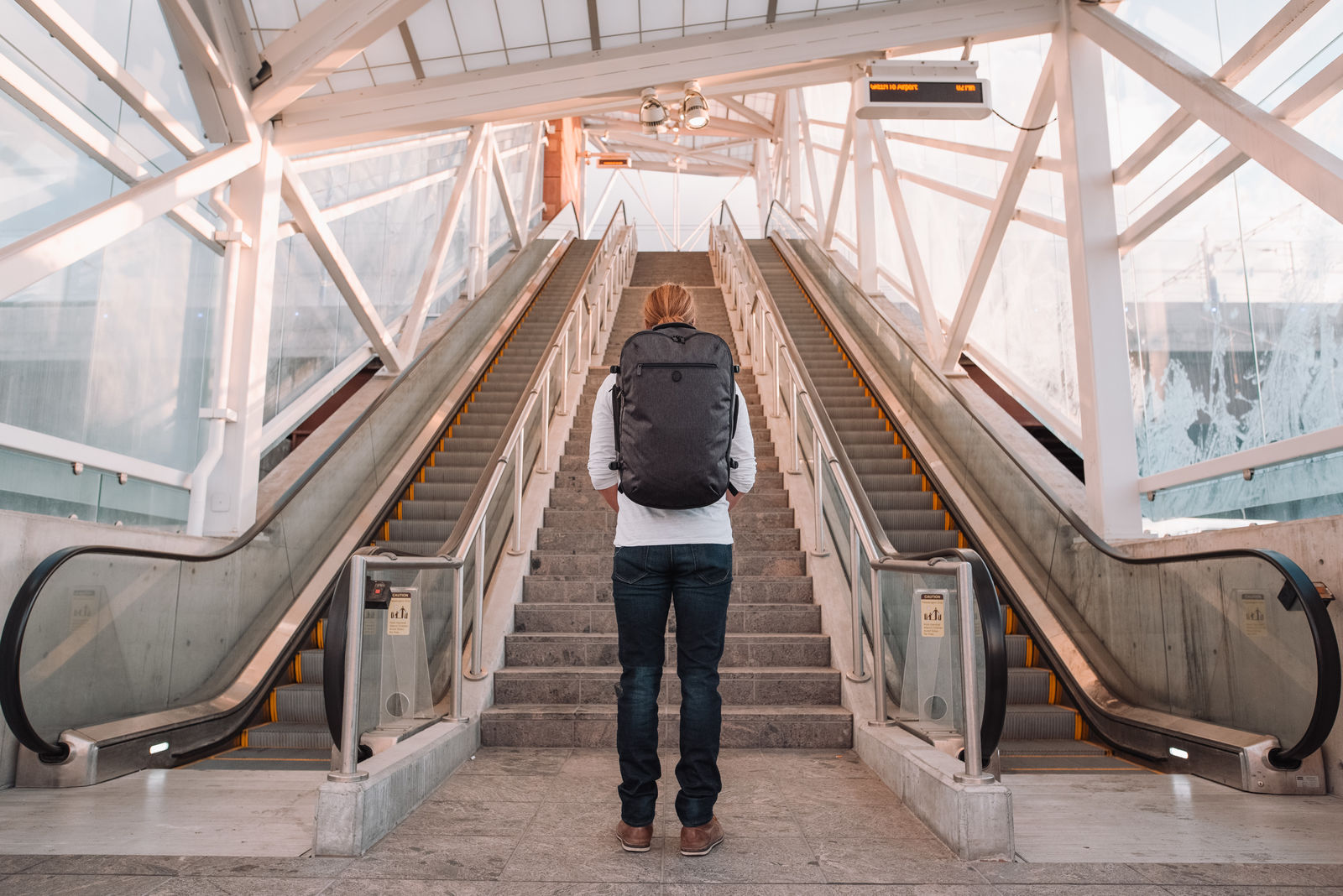 The Best Travel Backpack for Dubai
Whenever you're traveling, keeping your luggage to a minimum is advisable for any number of reasons (reduced time checking and retrieving bags, for example). In a hot climate like Dubai, however, carrying fewer bags can save you from heatstroke. That's why I recommend using a carry-on-sized backpack like the Tortuga Travel Backpack.
The Travel Backpack helps you get the most out of your carry on allowance by maximizing every square inch with superior organization. Plus, the suspension system is comfortable in the heat thanks to its breathable design and sweat-wicking material.
Beyond Dubai, I've carried the Tortuga Travel Backpack through hot climates in Mexico, Vietnam, Thailand, Turkey, Greece, Spain, Tunisia, and more. I know from personal experience how great this travel backpack is in the heat.
Tortuga
What to Wear in Dubai
For your Middle Eastern adventure, choose lightweight, loose-fitting, and modest clothing.
Hot and humid is the norm. Desert nights can get a bit cool, and all-seasons air-conditioning keeps most indoor establishments cool, if not outright chilly.
Your basic Dubai packing list is as follows:
Toiletries to Pack for Dubai
Packing toiletries is always challenging. Consider purchasing what you need upon arrival and keep in mind that unless what you're craving is brand-specific, you're bound to find it in Dubai. If you have a specific allergy or brand needs, then bring them. If not, carry what you need for the first few days and fill up any other necessities with local items. If you're like me and have sensitive skin, bring sunscreen. The sun is no joke in the desert.
Extras to Pack for Dubai
We always recommend packing light. If you can commit to packing less, you can travel with just a carry-on-sized travel backpack. Less is definitely more.
If you have a little space left, then you might add: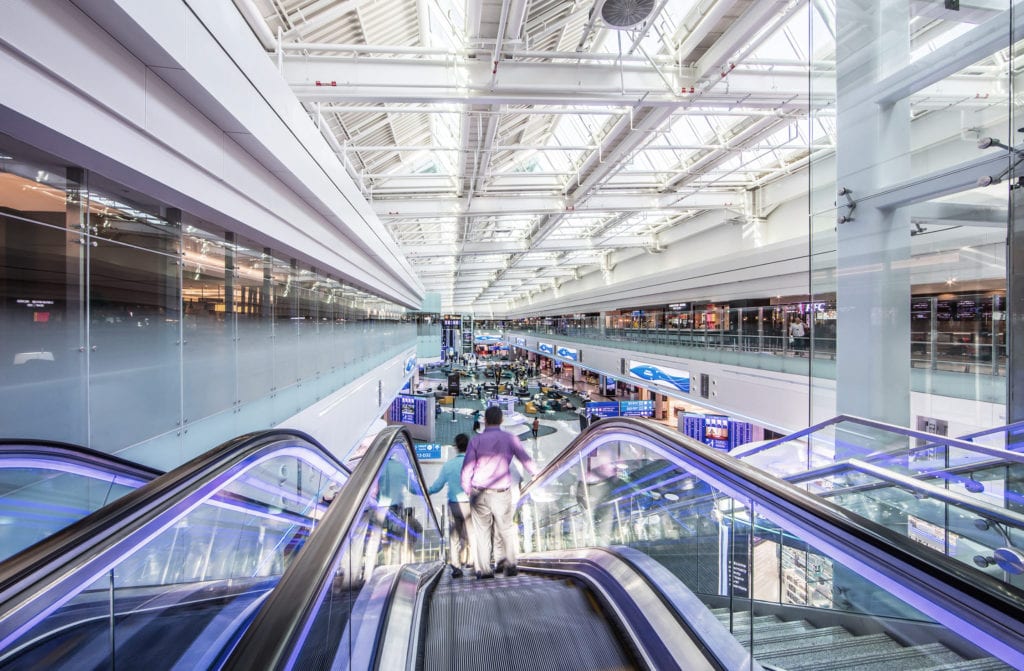 When to Visit Dubai
Set on the shores of the Persian Gulf, Dubai has exactly the weather you would expect from one of the world's hottest regions. Summer temperatures can easily crack 100 degrees Fahrenheit, with May and October being some of the hottest months. The evening desert air can even give you a slight chill.
Although winters are far milder than in many other cities, the days can drop to 70 degrees and the nights can get as low as 50 degrees.
Some of the best times to visit are between November and March when the temperature is around 90 degrees. There will be a little rain from December through March.
Pack a light jacket to help with those cool evenings and to take off the chill when you're in the air conditioning.
Where to Visit in Dubai
Beyond the looming skyscrapers and the sparkling lights of the city, you'll find even more to see.
See what life was like as a trader hawking wares at the souks. Tour a local mosque or heritage site and learn about the local culture. Or spend a day out in the Arabian desert dining on traditional cuisine and experiencing entertainment with an Arabian flair.
Dubai is home to immigrants from around the world. They've brought their remarkable food with them. Don't just go to fancy restaurants or cheap chain restaurants. You can eat some of the best Pakistani, Indian, Southeast Asian, and Middle Eastern food at affordable, independent restaurants in Dubai. Do some research before you go or ask your taxi driver for his recommendation, and you'll have some of the best meals of your life for a few dollars.
One of my favorite things about this city was that—regardless of outfit, belief system, food preferences, financial holdings, cultural heritage, or upbringing—wherever we went we saw thousands of people going about their day, interacting kindly with one another, shopping, sharing space, and doing their thing. Dubai has almost no crime, and the infrastructure of the city works better than just about anywhere else.
A line of tables at The Cheesecake Factory had people in full traditional garb, people in partial religious coverings, men and women in business attire, children decked out in outfits of all kinds, and people who had come in from a hot day outside and were cooling off in more traditional western summer attire. Life was happening, and whether a plate had avocado egg rolls, beef bacon, or a heaping helping of dessert, the world was still happily spinning, uninterrupted on its axis.
You can even spend an epic day in the mall. Sure, you won't find the same cultural offerings as a day in the old city, but between the movies, the ice rinks, the ski slopes, the decor, the food, the people, the aquariums, and more, the mall is a fun way to take a break from the desert heat or enjoy a long evening layover. Dubai is one of the few places where the mall is a must-see destination.
Be sure to check out:
Tortuga
Conclusion
Gain cultural awareness, hang with a penguin, breathe in the aroma of spectacular spices, try new foods, learn about Middle Eastern architecture and varied religious beliefs, and spend your evenings in the arms of the impeccable desert night sky.
Related Articles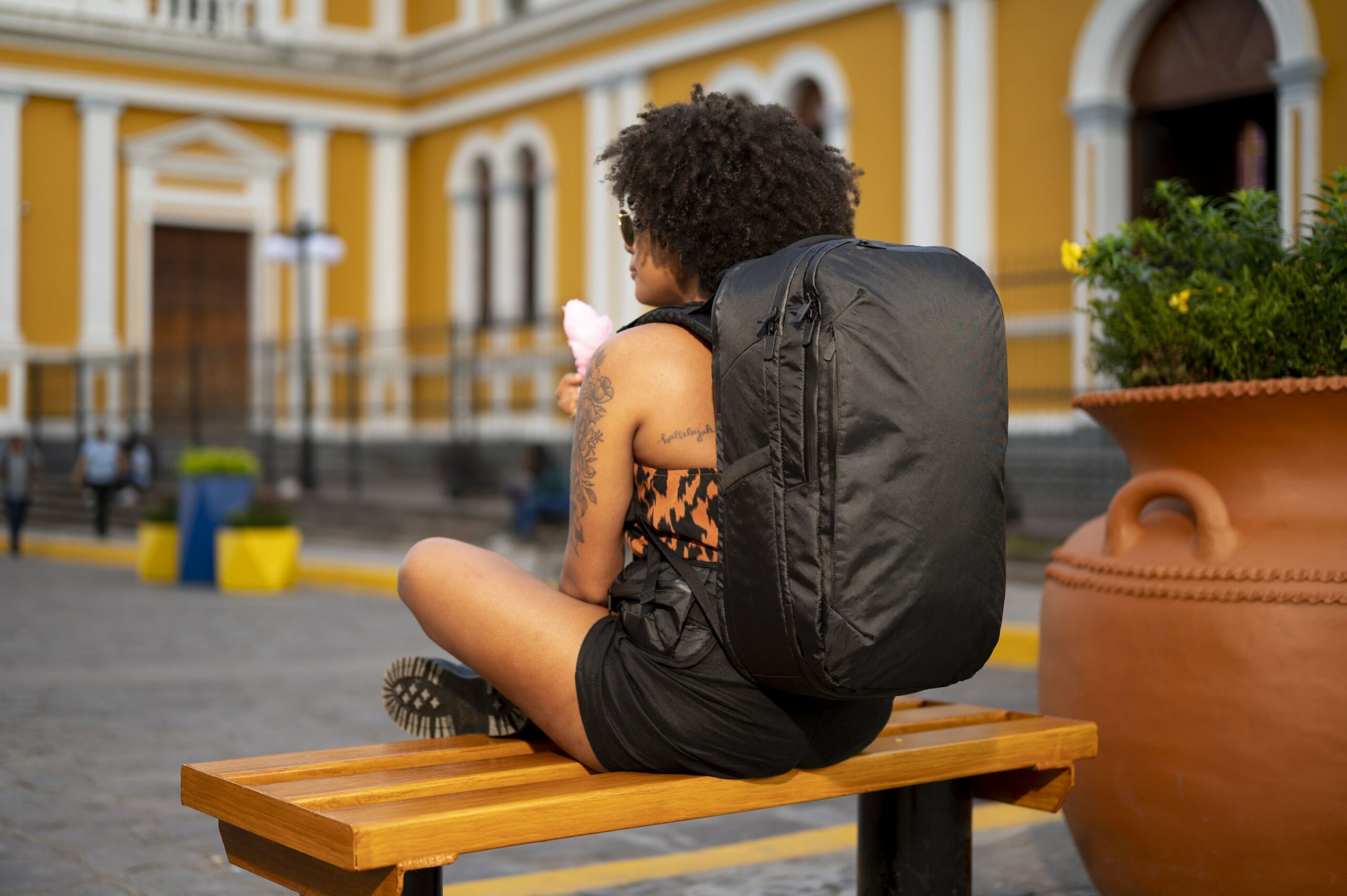 40L: Max International Carry On
Shop Now