The Tortuga Promise
At Tortuga, our mission is to make travel easier. Our advice and recommendations are based on years of travel experience. We only recommend products that we use on our own travels.
Morocco is an interesting cultural space that makes it unique from other North African nations, thanks largely to its proximity to Spain. On one hand, Morocco is a Muslim-majority nation that adheres to many of Islam's traditional values, including how to dress. On the other, it has been influenced by its centuries-long exchange with Spain, which has lent it a modern European element. These seemingly opposing currents—which include fashion trends—might have you wondering what to wear in Morocco.
We'll look at what travelers should wear in Morocco and provide a general Morocco packing guide to alleviate any confusion. Whether visiting the famed cities of Fes, Marrakesh, Casablanca, or Tangier or taking advantage of the renowned "glamping" opportunities in the Moroccan desert, read on to learn what you should pack and wear in the Kingdom of Morocco.
Tortuga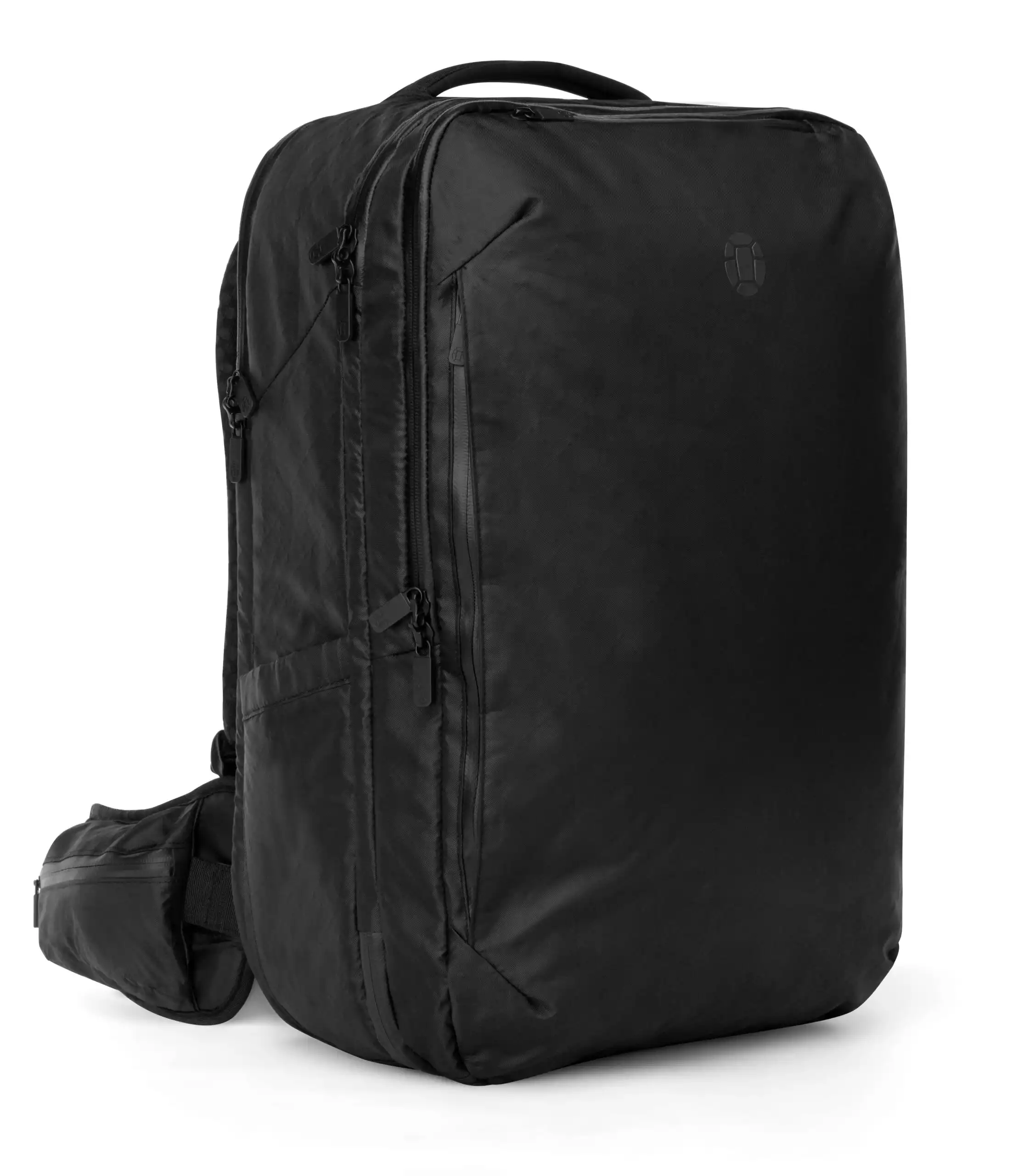 The Best Backpack for Morocco
Morocco isn't the kind of place where you want to bring too much luggage. Traveling in Morocco involves getting on and off buses and shuttles, getting in and out of taxis, and wandering cobblestoned streets. Traveling with a carry-on-sized travel backpack makes all of this much easier.
From my experience, the Tortuga Travel Backpack is your best option for several reasons.
First, no other carry on allows you to pack so much within the space allotted to you by airline carry on size restrictions. The Travel Backpack maximizes every square inch, meaning that you can pack more into a single bag. This is also easier thanks to the Travel Backpack 's outstanding organizational features.
The Tortuga Travel Backpack also offers superior comfort. With its fully adjustable harness and thickly padded straps, you can search for your Airbnb in the backstreets of Casablanca in comfort.
Finally, the Travel Backpack is tough. With its durable, waterproof sailcloth exterior and all-around solid build quality, it's designed to hold up year after year and mile after mile.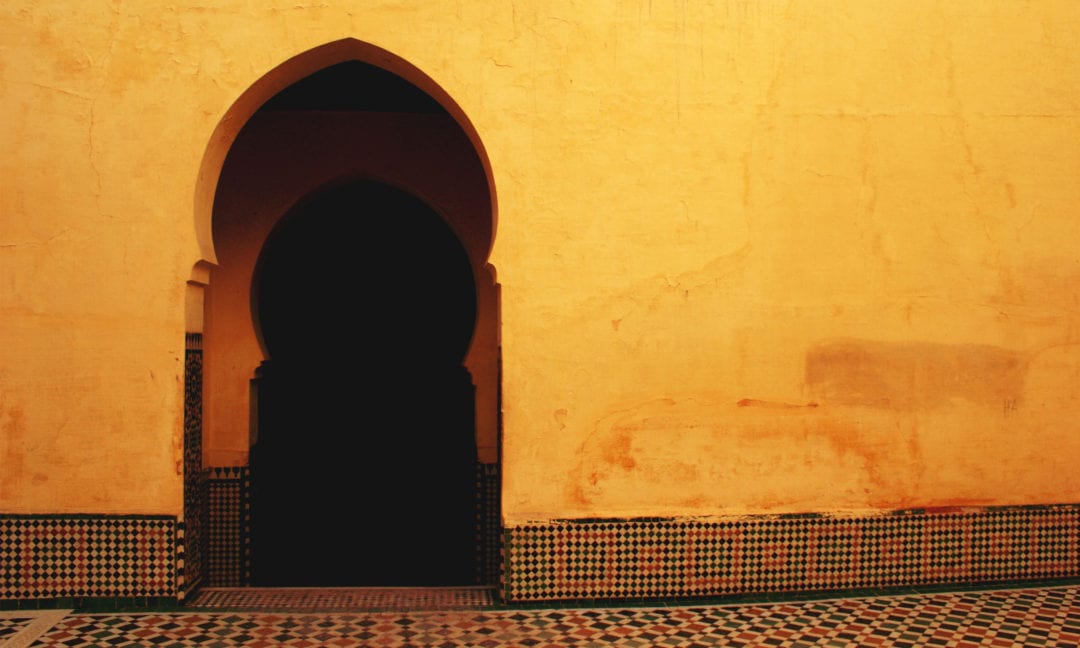 Moroccan Style 101
Visitors tend to have a lot of stereotypes and misunderstandings when it comes to Muslim-majority countries like Morocco, often assuming that everyone living there adheres to a strict traditional dress. They think that tourists must also dress conservatively. However, this ignores that many Moroccans, especially those living in cities, have embraced a more modern sense of style.
That means you should wear what you normally wear back at home. There are situations where you'll want to cover up for both pragmatic reasons (when in the hot sun) and out of respect (when visiting a holy site). Otherwise, stick with your usual clothing style. Moroccans are not judgmental. They are welcoming and tolerant of cultural differences but expect visitors to return that understanding and tolerance.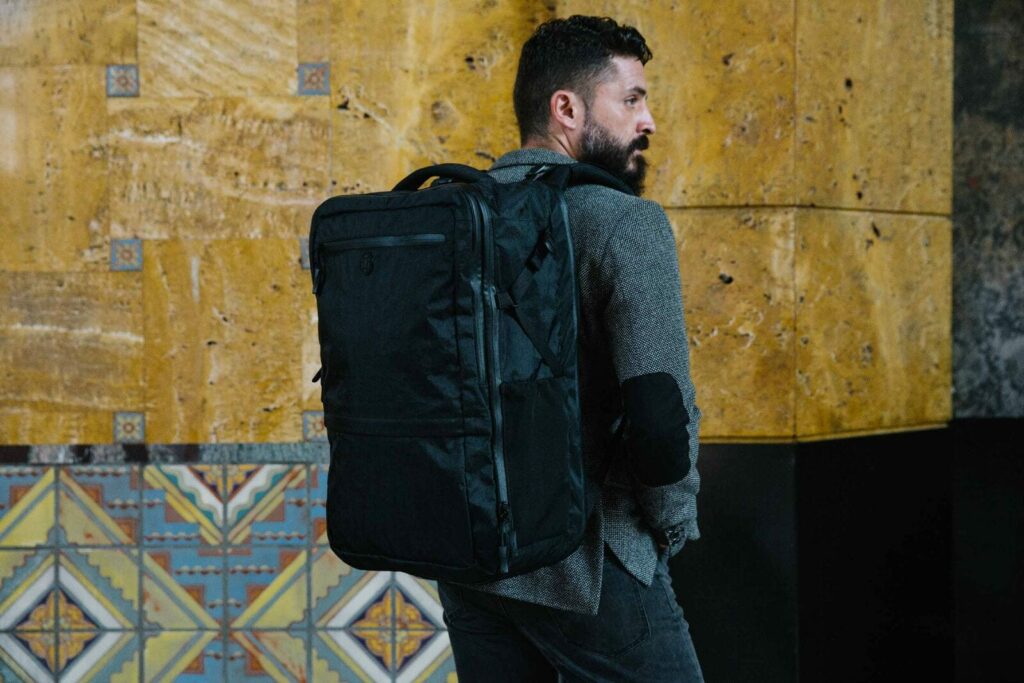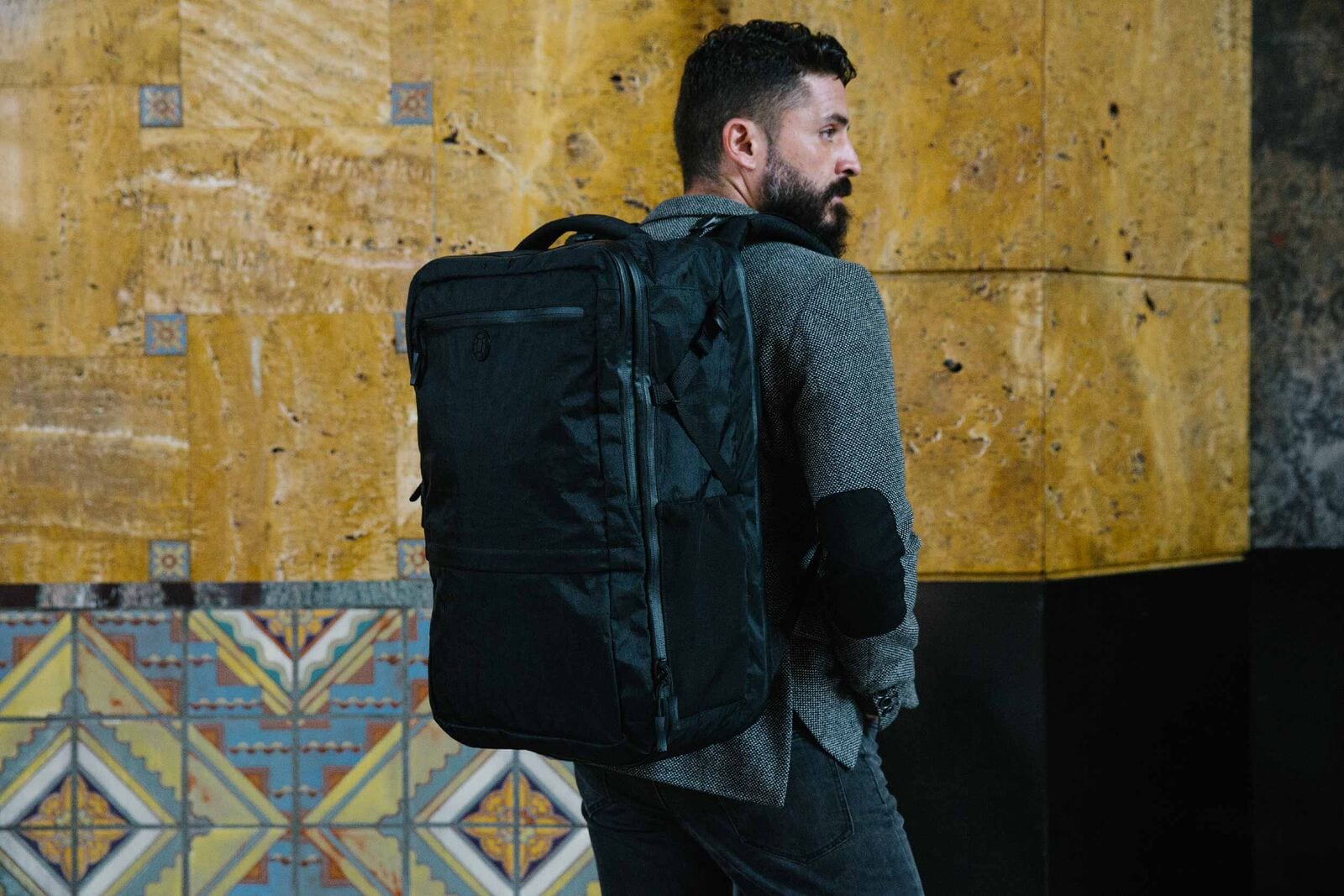 What to Wear in Morocco by Season
Morocco borders the Atlantic Ocean, and many of its large cities are on the coast. This means most cities experience hot and humid summers but cooler, milder winters. Here is what to wear throughout the year.
What to Wear in Morocco in Spring and Fall
If you're visiting in the spring (March-May) or the fall (October-November), you'll comfortably wear shirts and pants without too many extra layers. However, you may want a sweater or cardigan for nighttime or if you're planning on visiting the desert, where the temperatures can drop precipitously at night.
What to Wear in Morocco in Winter
If you're visiting during the winter (December-February), remember that most of Morocco has a mild winter, and central heating is not widely available. Pack extra layers, like a long-sleeve or tank top base, cozy sweaters, and warm socks. A packable winter jacket will also be extremely versatile to pull out when the temperatures drop. If you're visiting a city in the Central Atlas Mountains of Morocco (think: Fes, Meknes), this is especially important, as these cities are drier than the coast, and temperatures fall at night.
What to Wear in Morocco in Summer
Despite being the most sweltering time of the year, summer is Morocco's peak tourist season. If you're visiting during the summer (June-September), you'll want to pick the lightest possible fabrics, like cotton and linen. You'll also need to plan on frequently washing, as the humidity will soak through your clothing quickly.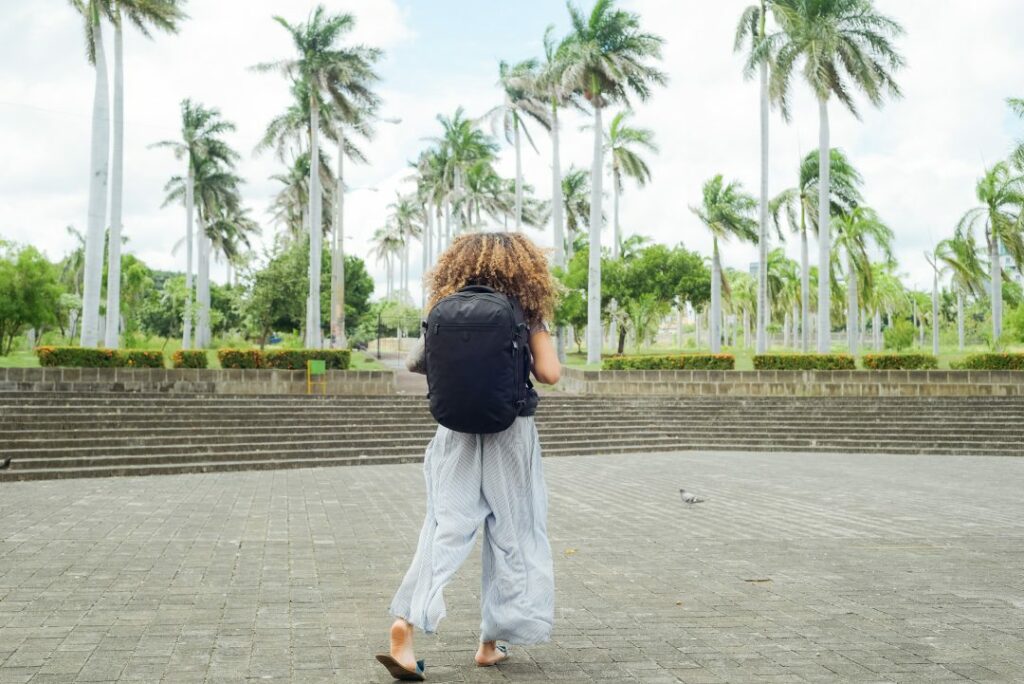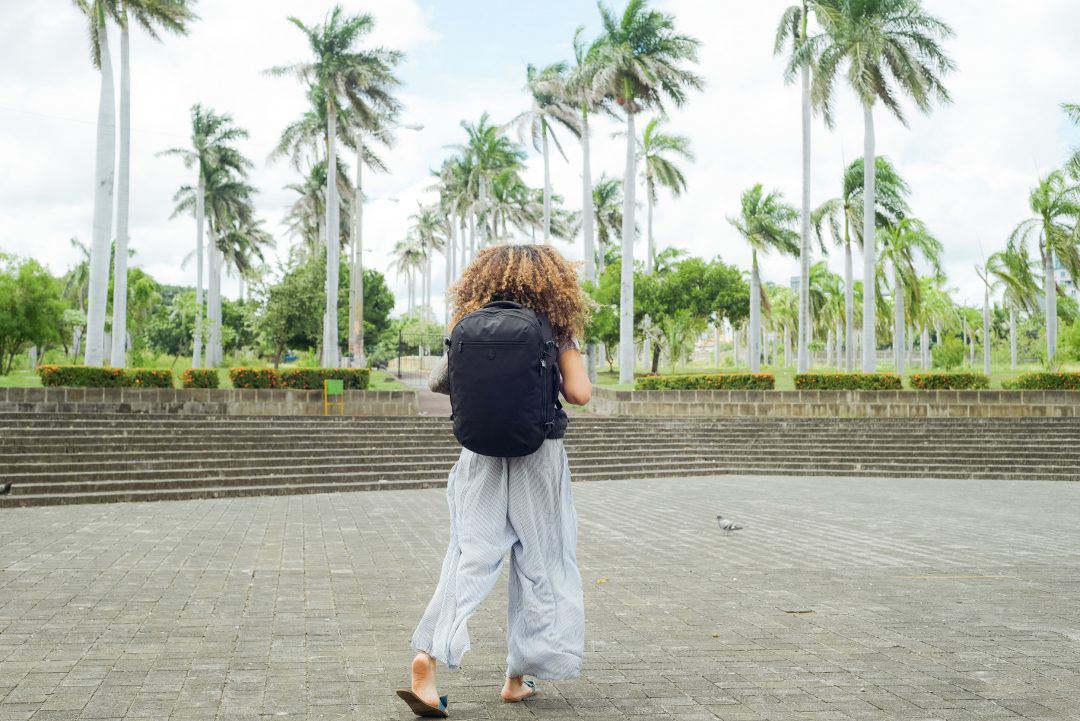 What to Wear in Morocco as a Woman
If you've read up on any other advice on how to dress in Morocco, you've probably gotten the message that you'll want to "cover up."
For men, this is simple. Don't go shirtless except at the beach. Women's dress codes tend to be more ideologically and pragmatically complicated.
Women have heard a thousand times that it's safer to travel in conservative clothing. Catcalling is frequent in Morocco, as in many places throughout the world and likely to happen regardless of clothing choice. But, the travel guides say dressing modestly will help lessen unwanted attention.
Legally, women can dress however they want in Morocco. However, covering up shows respect to local women by following the local standard of dress.
Contrary to what you might think, "covering up" does not mean dressing "conservatively." In Morocco, you'll find that many girls and women regularly go about their day in short sleeves and skinny jeans and without a headscarf. Unlike some other Muslim countries, Moroccan women also do not wear other forms of Muslim headwear (such as a niqab or burqa). A jeleba is more "shapeless" than Western clothing. It's a Moroccan cultural symbol rather than a religious one. For many, a jeleba is worn simply for comfort as it is made of lightweight, breathable fabric in the summer and a heavyweight, warm knit in the winter.
Dressing to local standards doesn't mean you agree with all the local institutions. Rather, your willingness to adapt shows your ability to learn, understand, and withhold judgment about social customs that are not your own. This is respect and tolerance that we should convey to other communities if we want to be accepted and invited as welcome visitors.
Ultimately, you can choose how you dress when you travel. But your appearance and behavior may affect the hospitality you're shown by locals.
Tortuga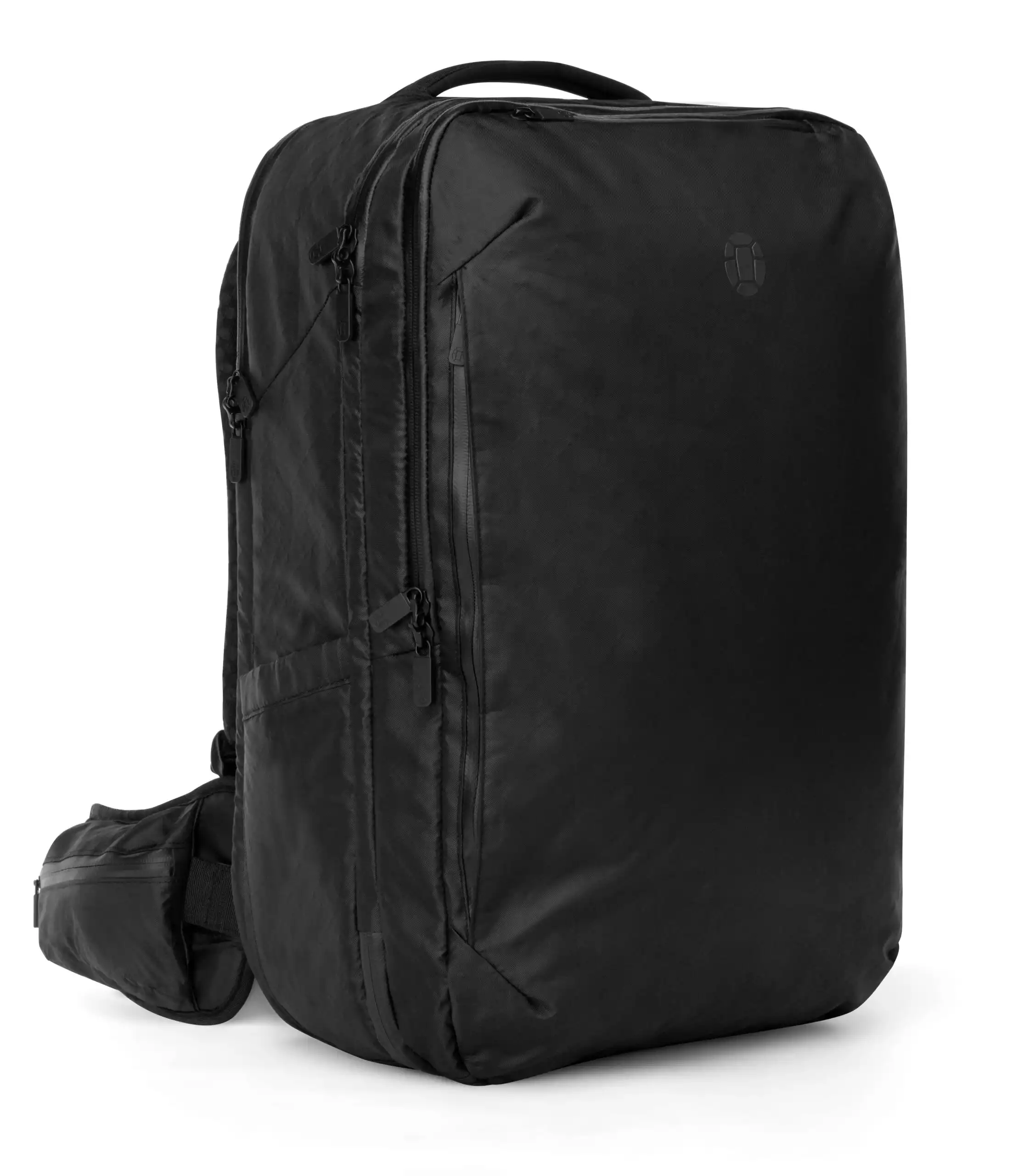 What to Wear in Morocco by Destination
To fit comfortably into your clothes when you travel, you should think about where you're visiting:
What to Wear in the Medina
Contrary to what Instagram feeds our imaginations, harem pants and ragged t-shirts do not help you better fit into Moroccan medinas. They only help you look like other tourists.
But this is a style guide, and I believe you'll look and feel better and stress less while packing if you stick to the same outfits you'd wear at home. Build a comfy capsule wardrobe of your favorite items, and you'll fit in comfortably in Morocco.
You'll also want a sturdy pair of walking shoes, as you'll spend much of the day on your feet.
What to Wear in Cities
Moroccans frequent malls, fancy restaurants, or boardwalks in Marrakech, Casablanca, and Tangier for domestic travel and entertainment.
Wear what you feel most comfortable in. Don't worry about covering up. Men and women can wear shorts, and women are fine in sundresses. If you want to dress as locals do, here is where you pull out your European chic.
What to Wear in Mosques
The only mosque in Morocco that non-Muslim tourists can visit is the Hassan II Mosque in Casablanca. All other Moroccan mosques are treated as houses of worship rather than tourist attractions. Don't feel like you're missing out, though, because the Hassan II Mosque is the largest in Africa, with the world's second tallest minaret. Make sure to cover your shoulders, chest, and knees (both men and women). Women do not need to cover their hair.
What to Wear in Chefchaouen
Chefchaouen is one of Morocco's most popular tourist cities, known for its famous blue buildings. You'll want to follow the advice for dressing for the medina (see above). This will also be one of the medinas you'll take photos in, so opt for neutral-colored clothing to make the city's colors stand out.
What to Wear on the Beach or for Surfing
Moroccan beaches are popular destinations for local and foreign tourists alike. Men will feel comfortable wearing their typical swim shorts, and women can wear a one-piece or bikini swimsuit. This is especially true on the popular beaches of Tangier, Essaouira, and Agadir.
If you're straying off the beaten path, smaller Moroccan beaches are sometimes frequented only by local Moroccan boys, who play on the beach with their friends. Don't let this deter you from visiting, though, because these remote beaches can have the softest sand and most beautiful scenery.
At local beaches, women might feel more comfortable in a one-piece swimsuit than a bikini. For versatility on all occasions (and for light packing), consider bringing a single one-piece swimsuit that can be hand-washed and dry quickly in the hot Moroccan sun.
Surf destinations often have many local shops that offer rentals and full-body wetsuits. You don't need to bring your own equipment other than a rashguard and a towel.
What to Wear for a Sahara Desert Trip
If you're visiting the Merzouga Desert (which is the more precise name of where tourist trips into the Moroccan Sahara begin), you'll either ride a camel for a day trip or "glamp" overnight (i.e. "glamorous camping" in luxury tents). Like all desert climates, be prepared for warm days and cold nights. Prepare by bringing an extra layer of clothing for the nighttime.
Don't wear your nicest pair of white Adidas. You'll inevitably find sand in them when you get home. I recommend open-toed flip-flops, which are easily rinsed and packable.
What to Wear to Rural Areas
Morocco's rural regions and villages make up most of its physical land mass, although they're less visited by tourists. Rural areas are also more conservative. If you're a woman, you'll definitely want to cover your shoulders, chest, and knees and may prefer to wear looser clothing.
Conclusion
Dressing and packing for Morocco aren't that different from packing for anyplace else. When you pack your backpack, be mindful of the weather and local clothing standards.
Beyond that, remember to pack light and enjoy some supremely delicious couscous.