What to Wear in San Francisco to Not Look Like a Tourist
The Tortuga Promise
At Tortuga, our mission is to make travel easier. Our advice and recommendations are based on years of travel experience. We only recommend products that we use on our own travels.
While San Francisco embraces an eclectic mix of styles and fashion, the easiest way to stand out as a tourist is to dress poorly for the cold, windy, and foggy marine weather.
In San Francisco, where the outlandish and subtle mix together, it's hard to look like you don't fit in. That is, unless you and your travel mates are wearing matching Fisherman's Wharf sweatshirts that scream, "I thought San Fran was supposed to be warm."
Tortuga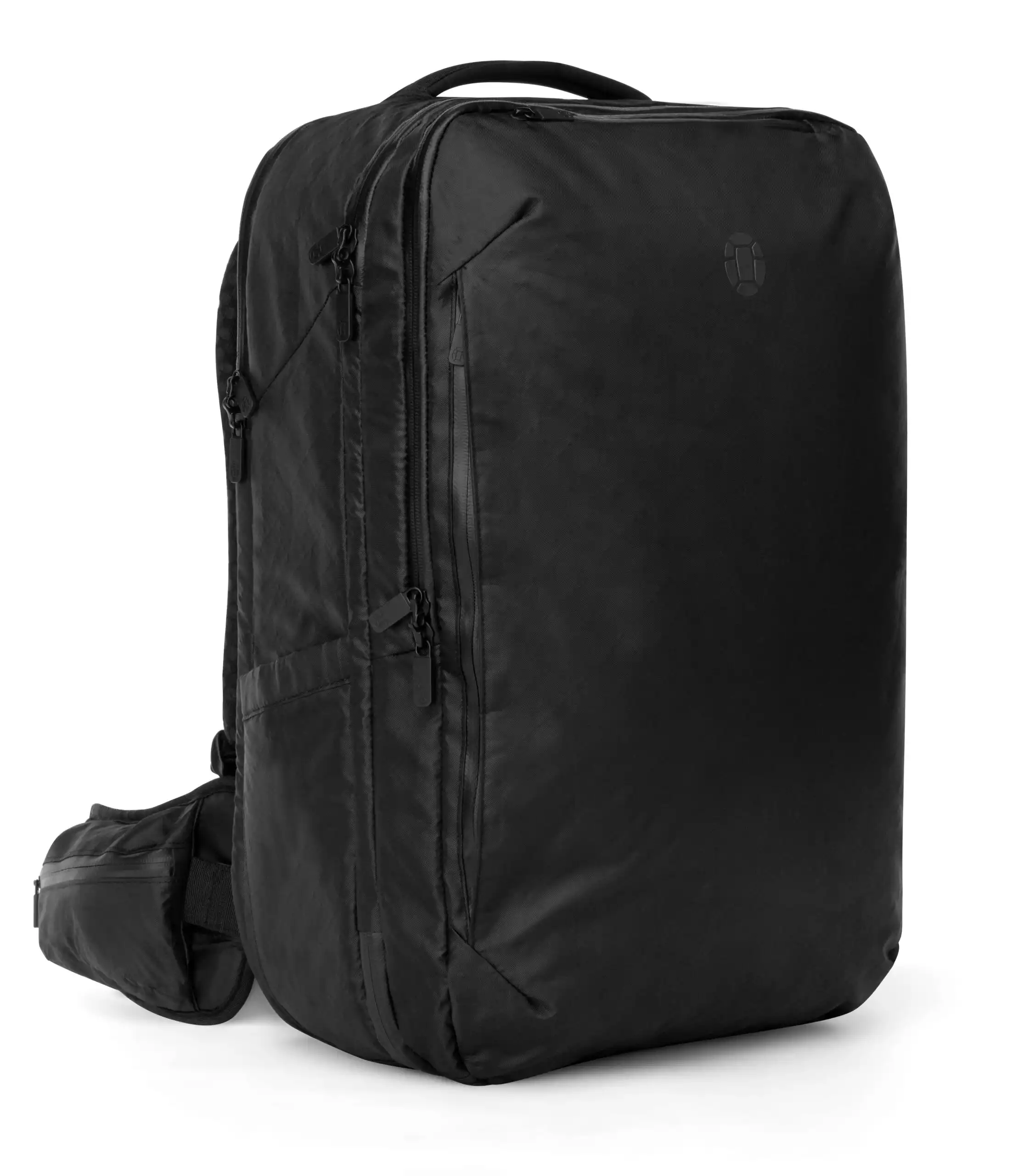 That always-sunny-beach stereotype? That's Southern California, not Northern California. The climate in San Francisco is generally mild year-round, its seaside location makes it cooler, windier, and foggier than other parts of California. Locals often joke that they only own one pair of shorts, and you're more likely to see them wearing a neutral-colored sweater with low-boots or sneakers than short shorts and a bikini top.
Figuring out what to wear in San Francisco is less about adhering to a specific style and more about understanding and preparing for its unique weather. To help you bring the right clothing on your trip to San Francisco, here's what to pack in your backpack to visit San Francisco any time of the year.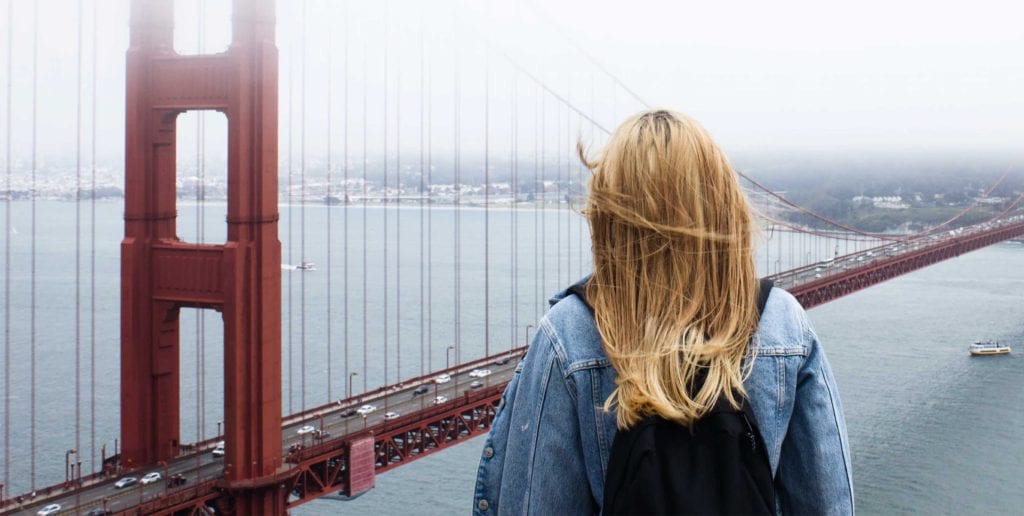 5 Year-Round San Francisco Fashion Tips
From muted, Stockholm-inspired business casual to colorful retro resurgences, style in San Francisco comes in many flavors. But the one thing that's not cool? Wearing outfits that leave you unprepared for Karl the Fog's cold embrace or the many other obstacles you'll encounter on The City's streets. No matter the season, here are a few tips on what to wear in San Francisco year-round.
Always Dress in Layers
The City has a set of microclimates that, at any time of the year, might make it chilly and foggy by Ocean Beach but sunny and warm in The Mission (SF's sunniest neighborhood). Wearing layers lets you navigate the city, and shifts in temperature, comfortably.
Download the app Mr. Chilly for weather forecasts by neighborhood.
Pack a Jacket or Warm Layer
As an East Coaster, I grew up thinking, "If it's warm during the day, it'll be warm at night." That's not the case in San Francisco or much of the west coast. At any time of the year, the temperature can drop 20 degrees or more once the sun goes down. The wind also tends to pick up after lunchtime, further cooling things down.
Always have a light jacket ready.
Wear Open-Toed Shoes at Your Own Risk
I pretty much wear low boots and clogs year-round in San Francisco because, well, our streets are pretty gross. That's not to say you can't wear sandals, but you've been warned.
Avoid Flowy Dresses and Skirts
Wearing a short, flowy dress or skirt is a Marilyn Monroe moment waiting to happen in a city as windy as San Francisco. With afternoon gusts regularly reaching 15 mph or higher, you'll fare better in a fitted skirt or dress.
No Need for Formal Wear
Rarely does a nice restaurant in San Francisco require you to wear a jacket or formal wear. Look presentable, of course, but know that you generally won't be turned away from our nicer restaurants just because you showed up in jeans and a hoodie.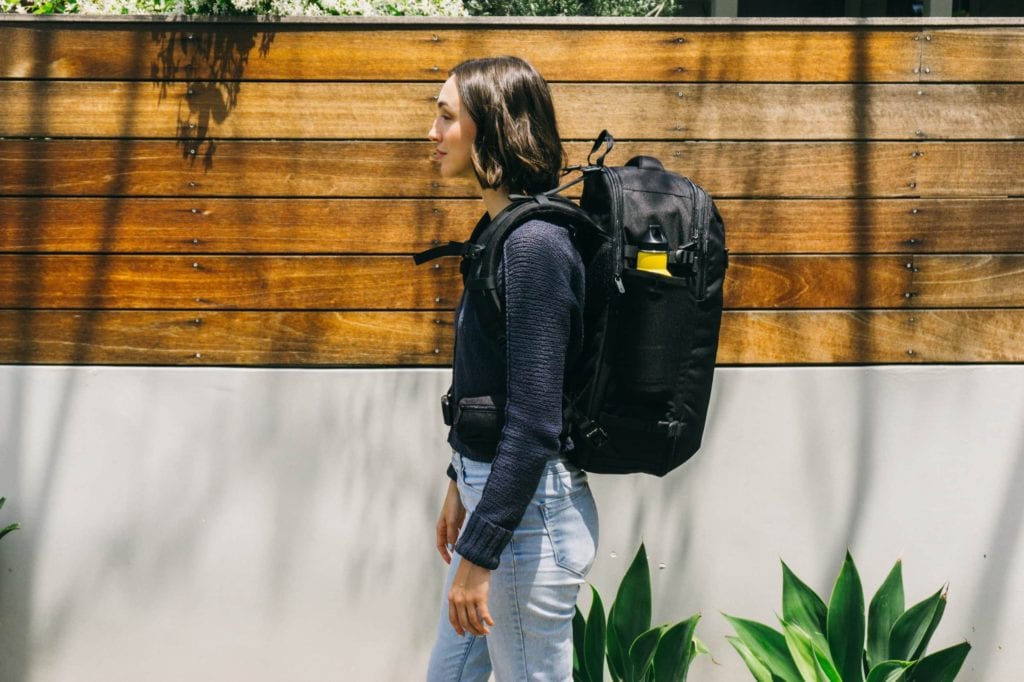 What to Wear in San Francisco in March, April, or May
San Francisco has a mild, sometimes rainy spring, where temperatures usually hang out in the 60s during the day, but can get as cold as 40 degrees at night.
If you're traveling to San Francisco in March, April, or May, build outfits you can easily layer and be prepared for rainy days, windy afternoons, and chilly evenings.
For an outfit that can transition from a morning coffee to a night out, try a pair of jeans or leggings with a tank top or t-shirt layered under a lightweight sweater, sweatshirt, or cardigan. For shoes, water-resistant boots are always a great option. Alternatively, you could go with a pair of sneakers or flats. Allbirds and Rothy's are popular locally.
During the spring, the goal is to have an outfit that can keep you cool during the day but warm from about 4pm onwards.
Spring Day Trips
While San Francisco might be chilly in the spring, the rest of the Bay Area (Napa, Sonoma, South Bay, and East Bay) is starting to warm up. You can absolutely break out those shorts and mini-dresses while enjoying some Sonoma sunshine, especially towards the end of spring. You'll still want a jacket or sweater for the evenings, though.
What to Wear in San Francisco in June, July, and August
The only real difference between spring and summer in San Francisco is that you don't have to worry about rain at all.
If you're traveling to San Francisco in June, July, or August, leave your umbrella and rain jacket at home.
For clothing, you'll still want to dress in layers—just like you would in the springtime—so you can stay comfortable as you transition from a warm, sunny day exploring the Mission, to a foggy evening out in the Richmond.
If you're going to be out all day, try wearing a pair of breathable pants with a t-shirt or tank. Toss a lightweight puffer or windbreaker into your bag for later on. Or, pair a long maxi skirt and crop top with a cardigan you can toss in your daypack.
Summer Day Trips
San Franciscans may still be huddled in their sweaters during the summer months, but the rest of The Bay is in full summer swelter. If you're taking a day trip outside of the city, opt for warm-weather clothing (shorts, skirts, and tanks) and a hat to battle the high temps and sunshine with.
Evening temperatures can still go down dramatically, though, so pack a light sweater or jacket just in case.
Tortuga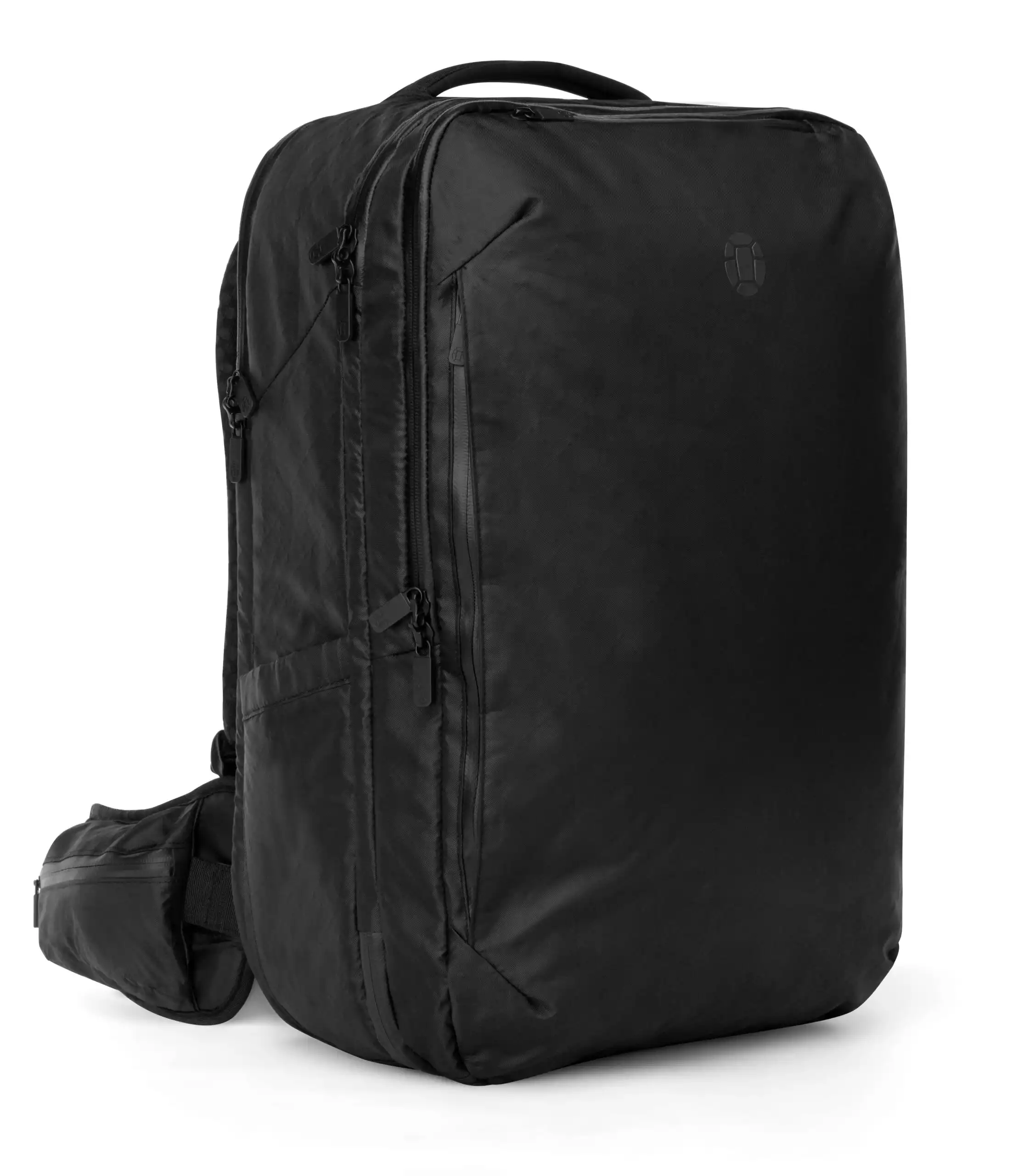 What to Wear in San Francisco in September and October
In the fall, San Francisco has an Indian summer. September and October, not July and August, tend to be our warmest, most summer-like months.
Personally, it's my favorite time of year here, and the season during which I'd most recommend people to visit.
If you're traveling to San Francisco in September and October, continue to rock the tanks and dresses but—as always—have a warmer layer on hand for the evenings. Pair your outfit with a comfortable yet breathable pair of flats, sneakers, or clogs. Guys, if you don't like wearing tanks, opt for a breathable merino wool t-shirt and shorts, and keep your sweatshirt on hand for later.
November tends to be a bit more "winter-like" (in San Francisco terms, at least). I'll get into how to dress for November in our next, and final, section.
Fall Day Trips
Fall foliage here is nothing compared to the Northeast, but you still get some of that more quintessentially autumn weather if you venture out of the city: warm, comfortable days, and crisp, cool evenings. For day trips, try a dress and booties paired with a denim or leather jacket, or breathable pants and a tank with a sweater.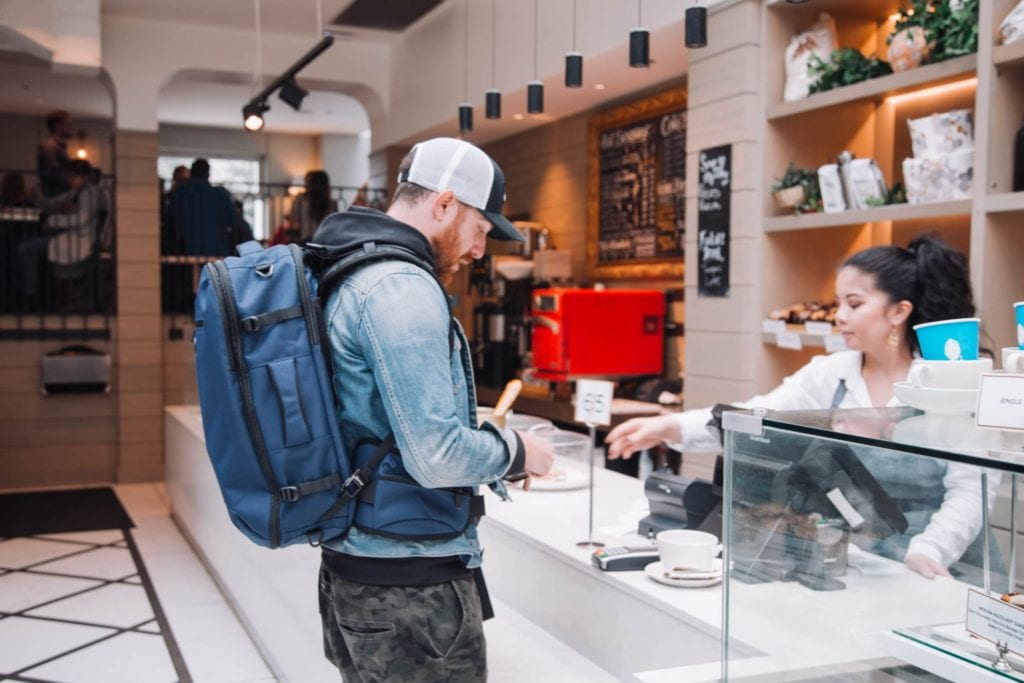 What to Wear in San Francisco in November, December, January, and February
Winters in San Francisco are undoubtedly warmer than much of the rest of the country, but I wouldn't call them warm.
November through the beginning of March is when the Bay Area gets most of its rainfall. So, while you'll still see daytime temps in the 50s (warm compared to a 15-degree Chicago, I'm sure), it tends to be cloudy or foggy and windy.
During this time, ditch the tanks and opt for a lightweight long-sleeve shirt (or t-shirt if you run warm) under a warmer sweater or jacket, paired with jeans. During this time, you'll find most people who live here wearing a lightweight down jacket, like Patagonia's (another popular brand), to keep warm against the chilly wind.
You should also prepare for rainy, windy days by packing waterproof shoes, a rain jacket, and a packable umbrella.
Winter Day Trips
Winter is the one season where weather uniformity tends to cover the entire Bay. No matter where you go, you'll want that puffer jacket with you. However, it's still worth looking at the weather forecast in your day trip destination. You can't always assume that it'll be rainy in Santa Rosa just because it's pouring in San Francisco.
If You're Going to San Francisco
While San Francisco embraces an eclectic mix of styles and fashion, the easiest way to stand out as a tourist is to dress for hot weather or in a San Francisco hoodie that you clearly just bought because you were underdressed. Year-round, you'll see most of the city embracing a simple sweater-and-boots combo with neutrals dominating the city's color palette.
For shoes, opt for a comfortable pair of boots, sneakers, or flats you can wear with any outfit. For clothes, layers are key, and a jacket or sweater for after the sun goes down is always a must. You also don't have to worry about being too formal so leave the blazers and fancy dresses at home.
Outside the city, though, you'll experience more real seasons. So, if you're doing a day trip, pack your backpack accordingly.