What to Wear in Spain to Avoid Looking Like a Tourist
The Tortuga Promise
At Tortuga, our mission is to make travel easier. Our advice and recommendations are based on years of travel experience. We only recommend products that we use on our own travels.
The first time I went to Spain, my local friends took to calling me "the most homeless American in Europe" due to the clothing I wore. In reality, I didn't look that bad. However, my Pacific Northwesterner style with raggedy flannels, holey jeans, and hiking boots was outside the regional vogue.
By the next time I visited Spain, I had learned what to wear to avoid looking like a tourist. Spanish style is largely shared across Western Europe, meaning that several of the pointers below are transferrable to France, Italy, and beyond. This fact is helpful when packing a travel backpack for a trip across the continent. There's no need to plan outfits for each individual country.
Some details are particular to Spain, and styles will vary a bit across the country. People in Madrid tend to dress more conservatively, for example, whereas Barcelonans lean more into the vibrancy of beach life. The residents of the naval coastal town of Cartagena dress differently from those in the nearby university city of Valencia. Factors like weather, province, and the historic influences on a particular city can make a major difference.
For our purposes, however, we're going to look at a few pointers on how to dress in Spain that are generally applicable no matter where in the country your wanderings take you.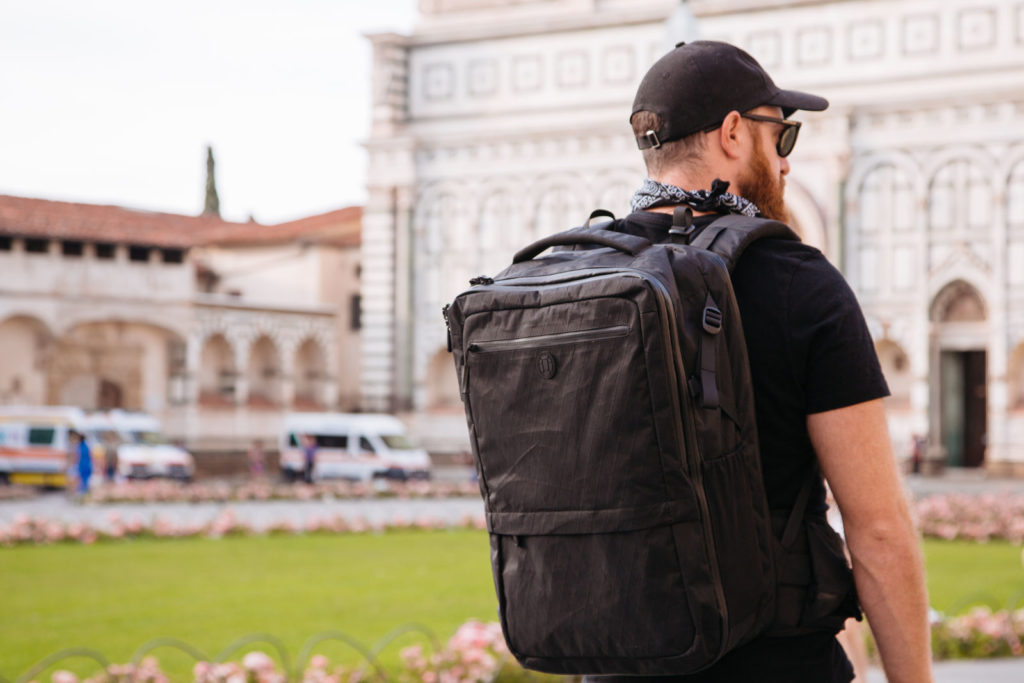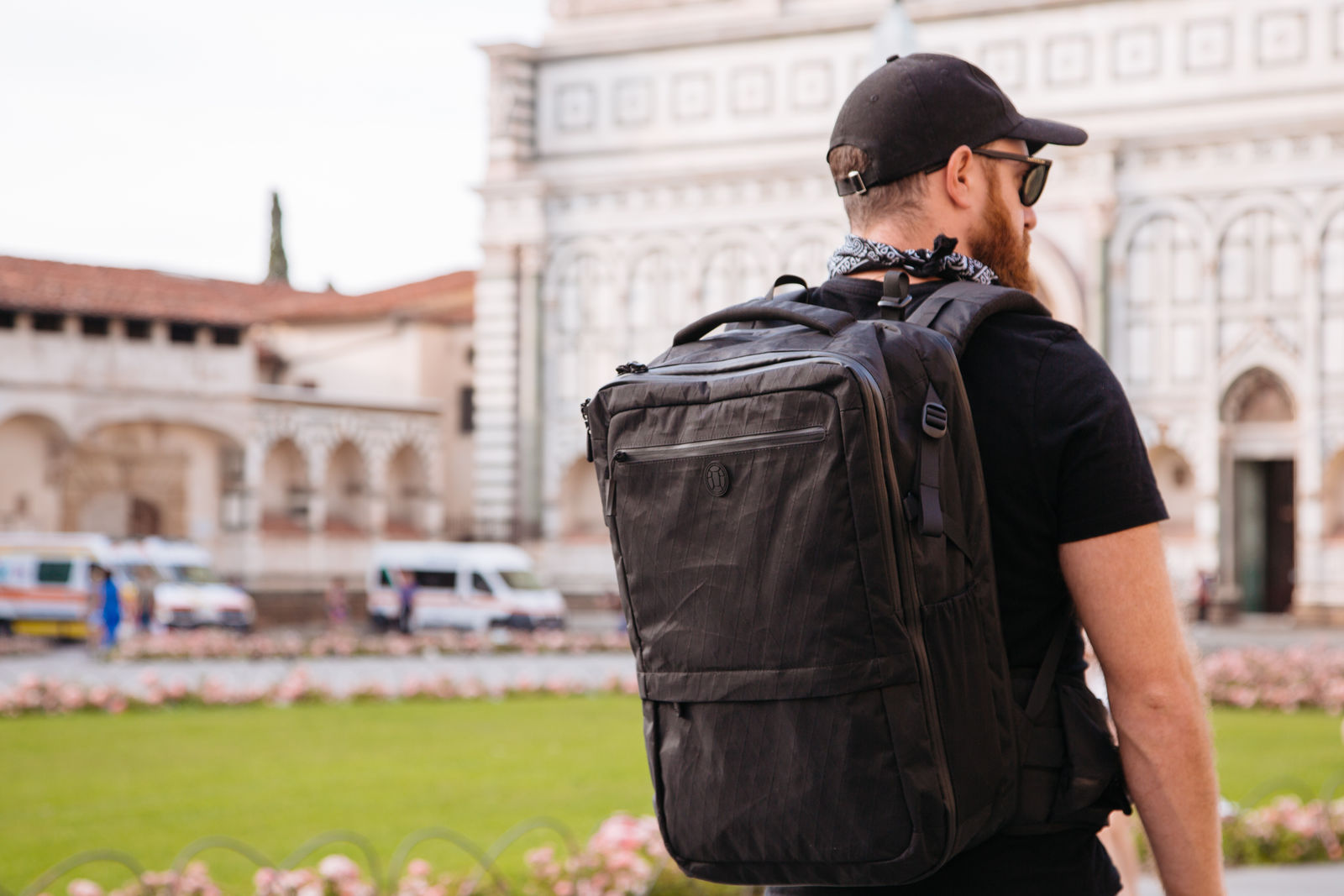 Packing a Travel Backpack for Spain
Before we dive into the clothes, let's start with your luggage.
You're going to be bringing along some diverse garments and footwear, meaning that you'll need plenty of space and organization to pack them properly. To that end, I recommend the Outbreaker Tortuga Travel Backpack 40L.
I've traveled throughout Spain extensively using this specific backpack, and it has never let me down. Whether lost in the winding alleys and backstreets of Barcelona or Madrid, taking the train down the Mediterranean riviera, motorbiking through the Sierra Nevadas, or wandering my way through any other part of the pais, the Outbreaker carries everything I need. And it has enough room for me to pick up a few new clothing items along the way.
The Outbreaker is also uber-organized, with plenty of compartments, pockets, and other storage opportunities to help keep all your clothes neat and accessible.
Tortuga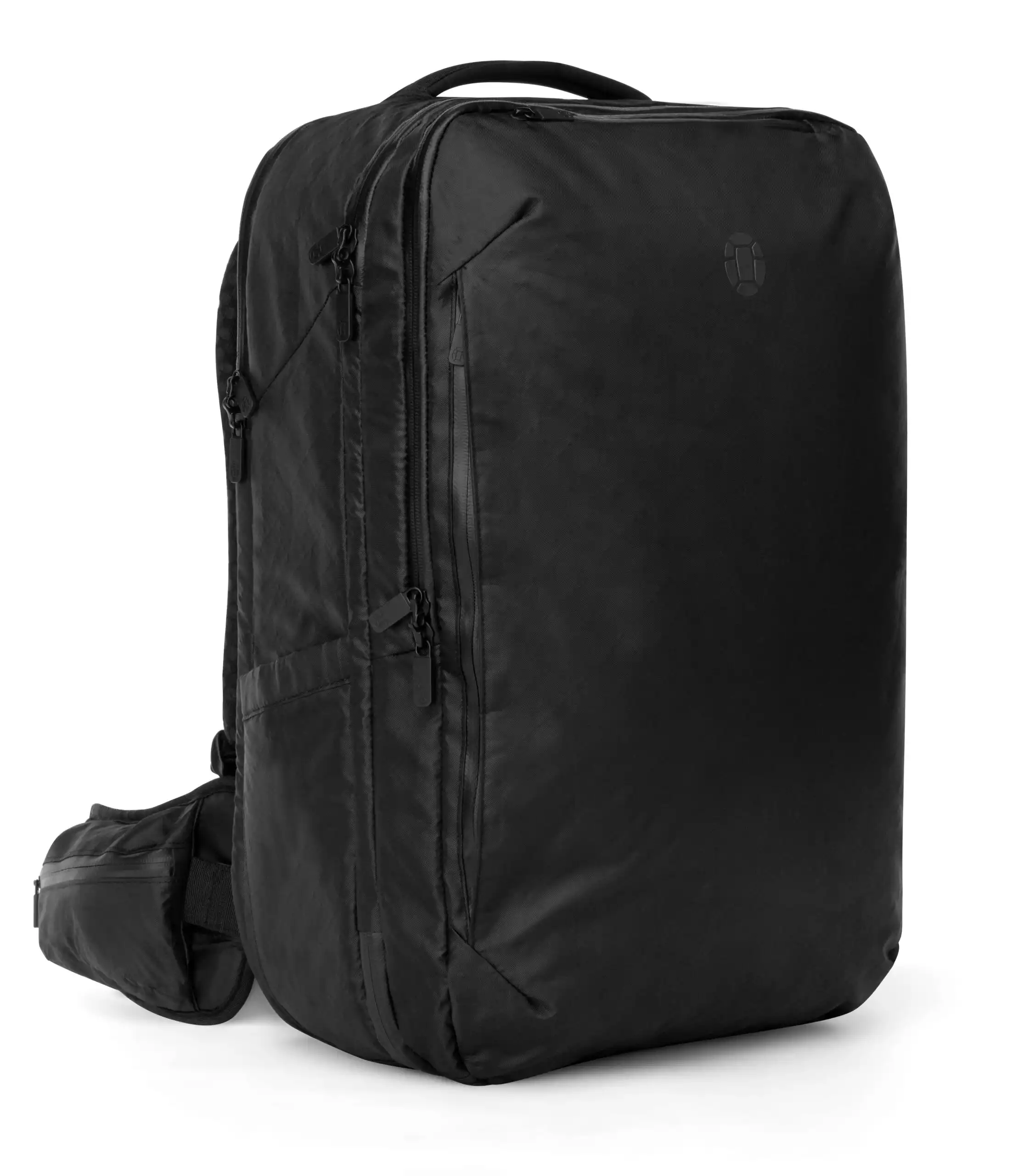 What Not to Wear in Spain
Avoid anything that looks like it came from REI. As I mentioned before, I learned this the hard way by importing my Seattleite style.
Hiking clothes, outdoor gear, cargo shorts, and especially hiking boots, are instant signals that you're a tourist. If you're looking to blend in, save the mountaineering look for the Alps.
When winter hits, leave the bulky snowboarding parka back in the U.S. Spaniards tend to wear jackets and coats that are stylish and well-fitted.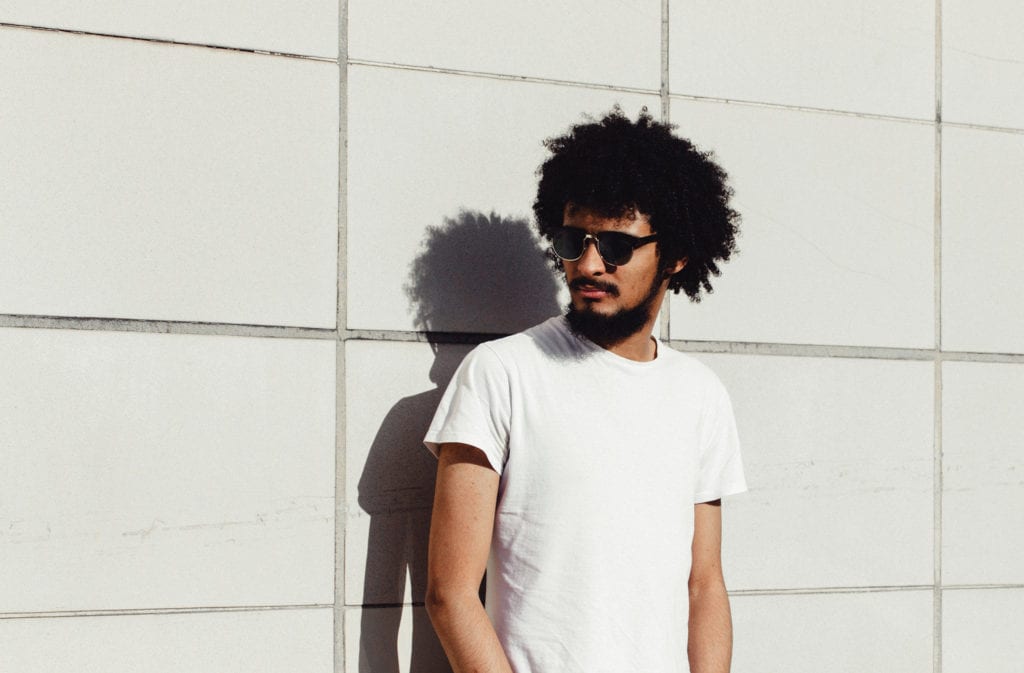 Spain Dress Code and Style Tips for Men
Spanish men dress differently than their American counterparts. Describing that difference is tricky, but I would call it "composure." Spanish men—especially younger Spanish men—tend to dress with a more cohesive, tailored style than most American men.
There are a few elements that lend themselves to this look.
A Haircut
Hairstyles vary, but Spanish men tend to keep their hair high and tight. Younger guys opt for a tight fade that looks like it belongs on the soccer field. Shaggy, unkempt hair is a no-no for the socially mobile in Spain unless they're going for a long, bohemian look. But even the raggedy hippies have something decidedly stylish about them. You want to look composed and thoughtful to fit in.
Spanish men put thought into their hair. So get a fresh haircut before winging a España. A clean shave will also help you blend in. Facial hair is fine, but Spanish men keep theirs well-groomed.
Clothes That Fit
In Spain, men wear well-fitted clothes. A good fit is common across Europe. In Spain, you'll notice the fits in major urban centers like Barcelona, Madrid, or Sevilla. Men tend to wear clothes that fit them well, preferring a slightly tailored look even if they shopped off the rack. This might be a side effect of the fact that Spanish men tend to be fitter than American men, but you don't have to be Chris Hemsworth to achieve the desired effect. Just get some travel clothes that actually fit your frame, and don't be scared of stopping by the tailor before you leave home.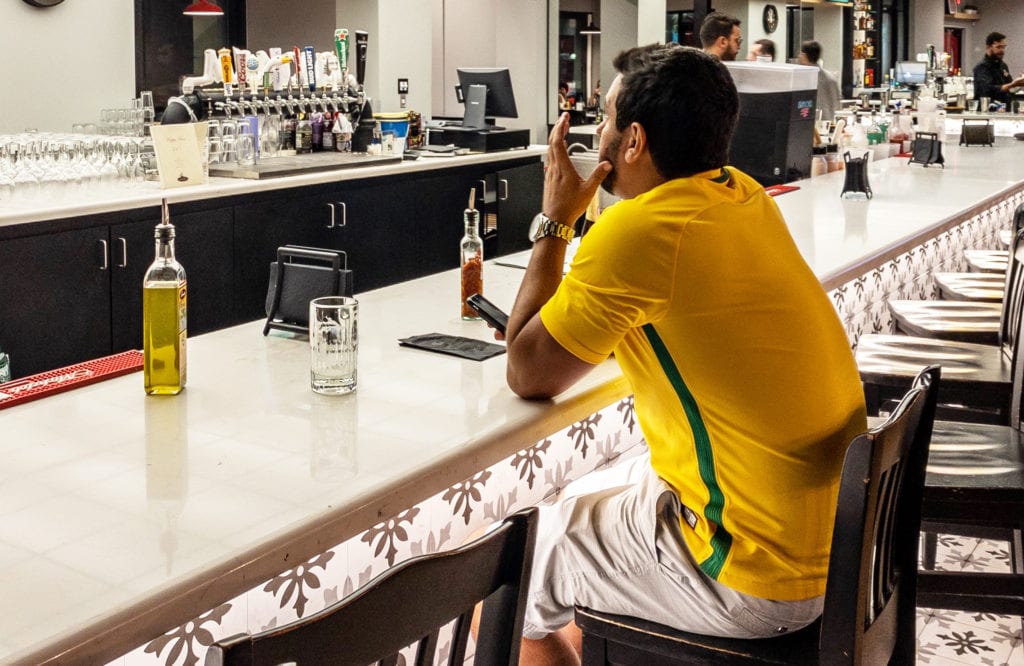 Athleticwear
Taking that fitness point even further, athletic wear is a big deal in Spain. You'll see men wearing jerseys or shirts bearing the names and emblems of teams from Spain, Europe, and even the U.S.
Spanish men often wear a pair of joggers or athleisure pants to complete the outfit. This is especially common in small to mid-sized cities and small towns.
Skinny Jeans
The skinny jeans look of the early 2000s is alive and well in Spain. You'll see it more or less everywhere you go. If skinny jeans really aren't your speed, opt for slim-fit travel pants that you can roll up a few times at the ankle. Cuffed pants are a great look and perfect for warmer travel days spent walking around Spanish plazas.
Lots of guys wear espadrilles with no socks and their pants rolled up. If you really need to wear shorts, remember that Spanish guys either wear their shorts long and tight or really, really short.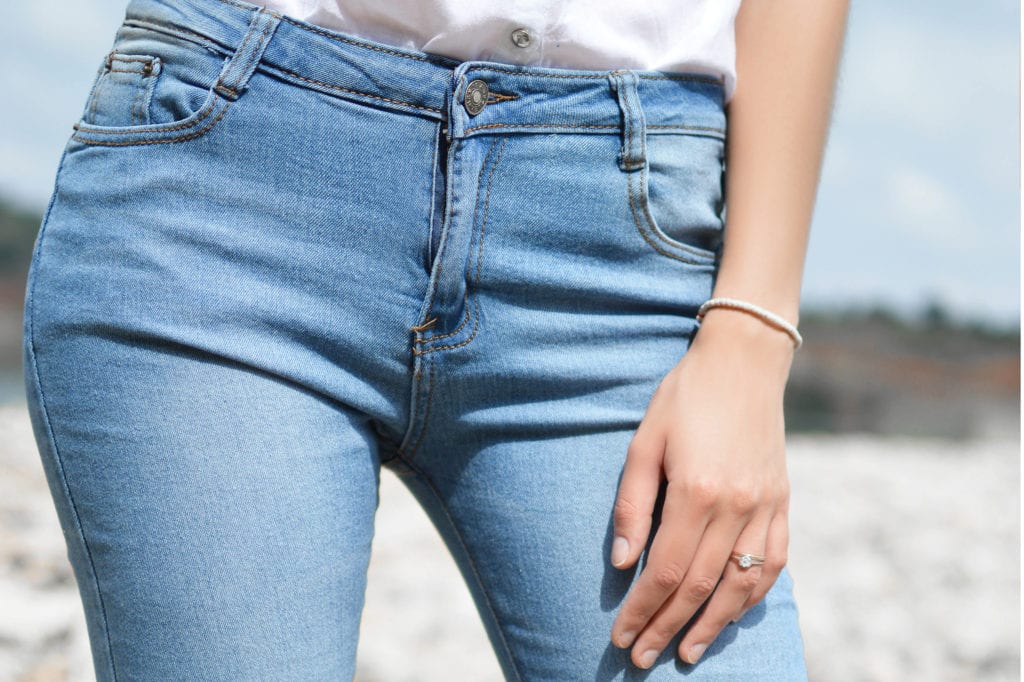 Spain Dress Code and Style Tips for Women
Spanish women's outfits almost always look well-considered, even under the most casual of circumstances. As with Spanish men, their clothes tend to be well-fitted. How much skin women show depends entirely upon which part of the country they happen to be in. Fashionable layers are a big deal in the more conservative Madrid, while women in Barcelona often bare more.
Here are a few other specific points to keep in mind.
Culottes
Whether you're in Madrid, San Sebastián, or Barcelona, you're going to see a lot of cinched, high-waisted, flowing pants. Typically in muted yellows, tans, or oranges, and often featuring stripes, some people call these pants "culottes," or "paper bag waisted pants."
Even if you don't go in for the flowy look, high-waisted linen pants and high-waisted jeans are in across most of Spain. Pair these pants with a basic, solid-colored blouse or fitted t-shirt and you'll have locals asking you for directions in Spanish in no time.
Tucked Shirts
A straight-forward shirt-tucked-into-pants look is common. Pack a few merino tees or lightweight, basic t-shirts. Then tuck them into your high-waisted pants for an effortless, travel-friendly series of looks that work well for tapas in the afternoon or at the dance club at 2:00 am.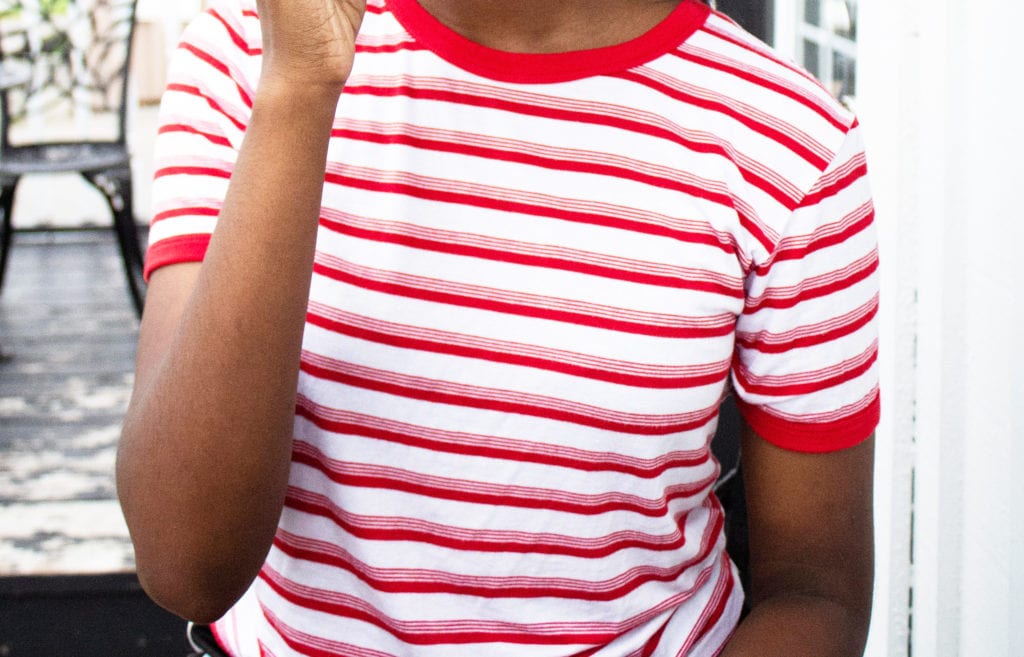 Stripes
In Spain, a common combination involves pairing either striped pants with a solid top or a striped top with solid pants. Bring along a couple of striped shirts and a couple of solids, do the same for pants, and voila, you can mix and match to create a variety of outfits.
Chunky Sneakers
Chunky, thick-soled sneakers are everywhere in Spain. Yes, many women still wear thin flats or espadrilles, but a growing number of younger Spanish women are wearing borderline platform sneakers. I never recommend packing bulky sneakers for travel, but if you've got a pair of hulking high tops, Spain is the place to show them off. Wear them onto the plane so they don't take up too much room in your backpack.
What to Wear in Spain in the Summer
All the major cities of Spain turn into literal hotspots in the summer, with Madrid, Barcelona, and Sevilla regularly appearing on the list of the hottest cities in Europe. Temperatures consistently soar above 100 degrees Fahrenheit.
As a result, your clothing choices should be comfortable in extreme heat. Light fabrics and colors are key. Locals commonly wear some form of sandals, flip-flops, or other lightweight shoes.
For men, daytime summer outfits lean into the aforementioned athletic look. Europeans tend to shy away from shorts, but, once the temperature gets hot enough in Spain, you'll see a lot of skinny jean shorts, knee-length gym shorts, and chino shorts. At night, they might switch the soccer look for a fitted jacket over a colorful button-up. In the heat of August, everyone prioritizes comfort over style.
What to Wear in Spain in the Fall
In the fall, Spain maintains its summer temperatures well into the afternoon. Once the sun goes down, temperatures drop quickly. You'll notice this the most in Spain's mountainous interior and the windy southern coast.
When temperatures vary throughout the day, dress in layers. Scarves, shawls, and light jackets become a must. Accordingly, Spanish scarves are a popular choice for picking up a memento that is practical and stylish.
What to Wear in Spain in the Winter
Spain can get exceedingly cold in the winter, particularly in the north, in the mountains of the south, or anywhere in Galicia. Accordingly, jackets are required.
Puffy jackets are a common sight among locals. As an added bonus, they're easy to fit into your travel backpack. In milder weather, a fitted travel blazer is an excellent choice. When the temperature really begins to drop, you can't go wrong with a peacoat anywhere in Europe.
If the weather calls for boots, stylish ankle boots are a solid choice, as are a pair of fur-lined snow boots. Boots are hard to pack, however, so do your best to find something versatile enough to wear on all occasions. If you must wear boots, consider buying them at your destination or wearing them on your flight.
Tortuga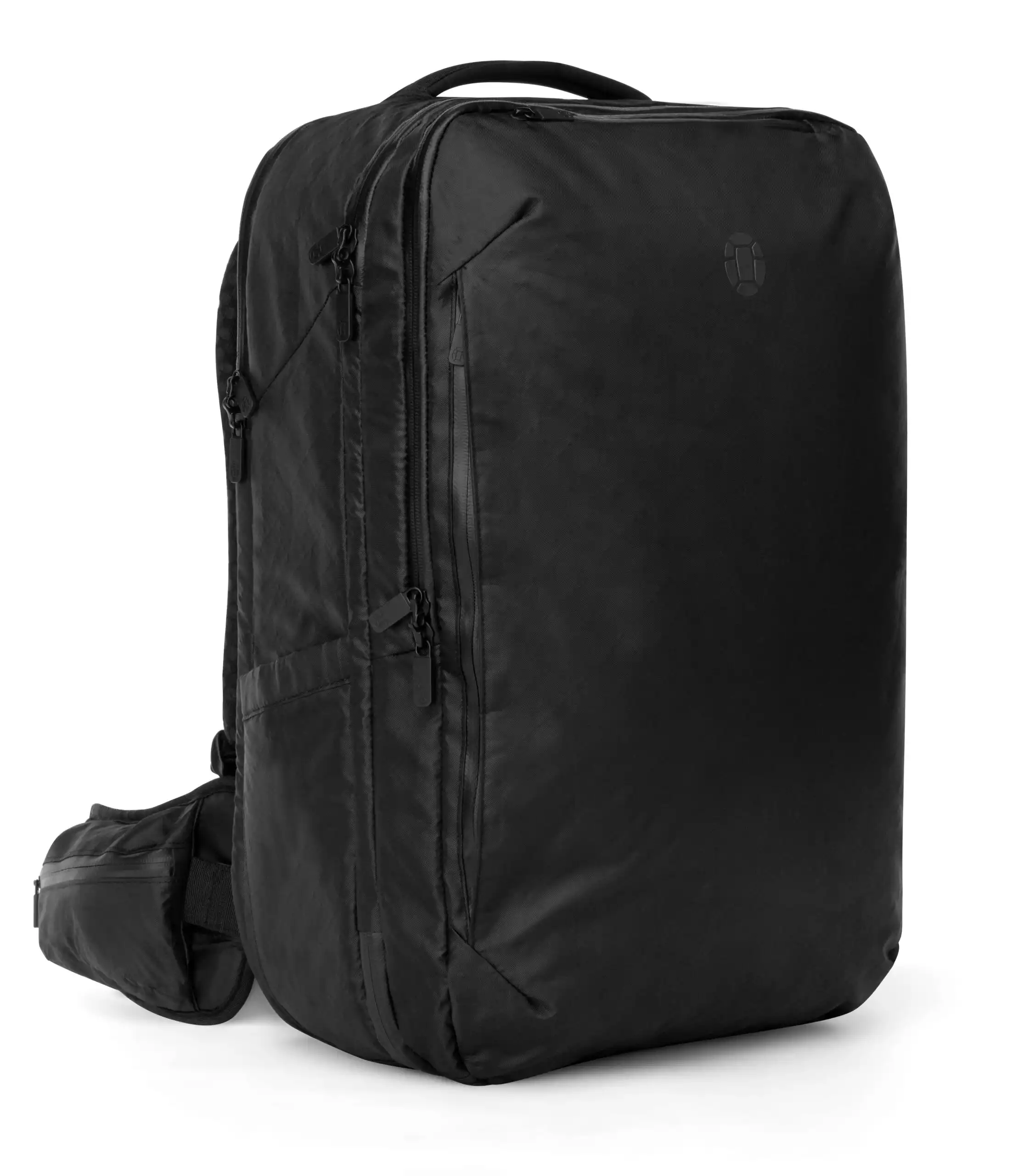 How to Not Look Like a Tourist
Spanish style is as diverse as its many regions and dialects. If you want to look like a local, research what the locals wear in the places you'll be visiting. Beach fashion dominates the coastal regions of the north and the Basque Country, as well as the scorching hot cities and playas down south. Trendier, fitted urban styles can be found in places like Madrid and Seville. It's all about honing in on a particular region.
A few key points to emphasize that are more or less universal:
Wear clothes that fit your frame.
Get a good haircut and clean up any facial hair.
Among local men, a sporty look is common.
Among women, dress for well-considered casual.
In the summer, especially in the heat of August, comfort outweighs all other considerations.
The winter gets colder than you might expect, so layer accordingly.
Packing a travel backpack for a summer in Spain is easy. The season requires zero layers and light fabrics, so you'll have no problem fitting everything you need, likely with space left over for souvenirs. The fall and winter are a bit trickier as they tend to require layers and potentially a set of winter boots.
Packing light is important in any season as you venture across Spain and the rest of Europe.
Related Articles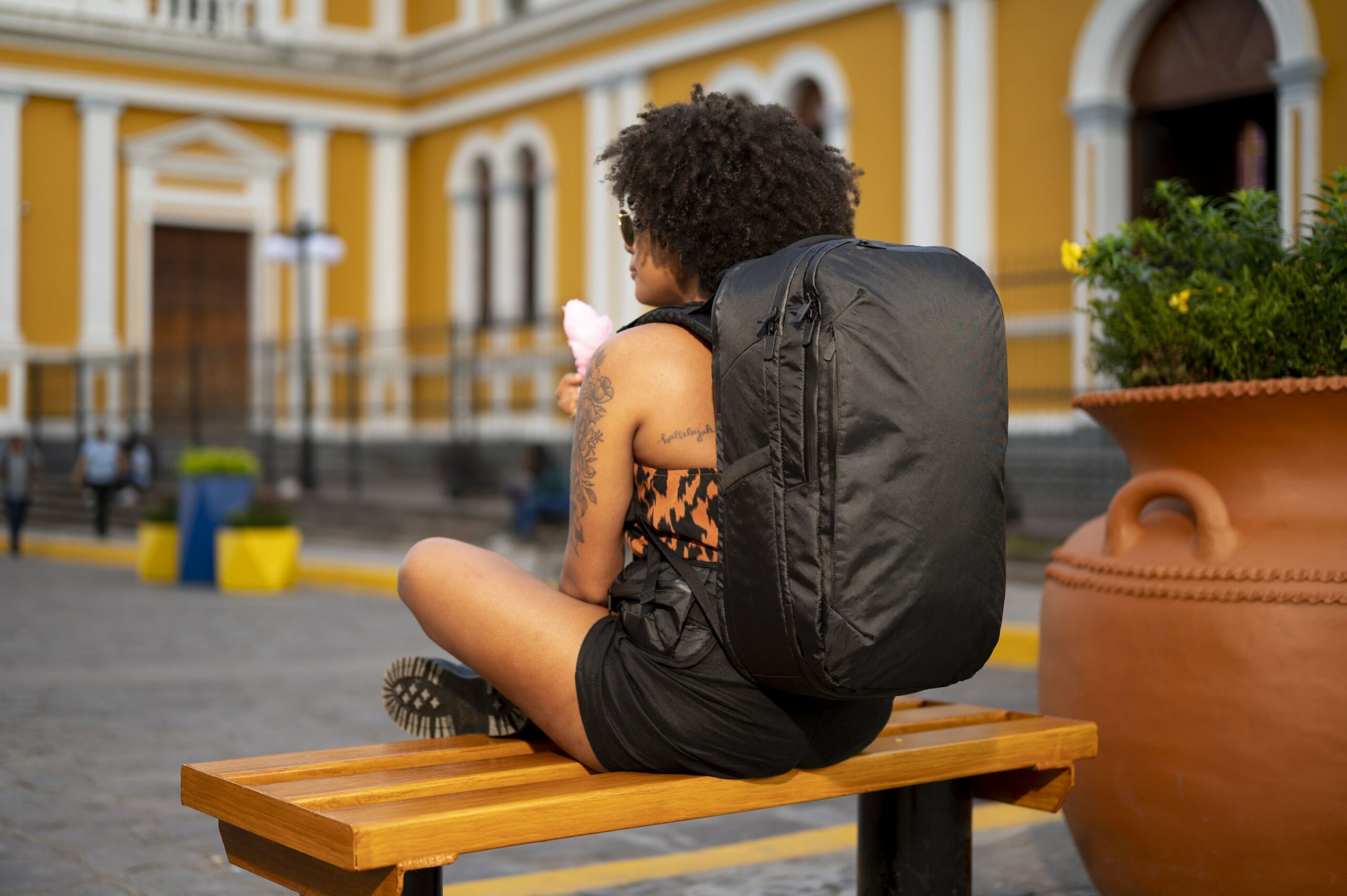 40L: Max International Carry On
Shop Now