How to Make the Most of a Layover in Copenhagen
The Tortuga Promise
At Tortuga, our mission is to make travel easier. Our advice and recommendations are based on years of travel experience. We only recommend products that we use on our own travels.
I'm a big fan of extended layovers. Stay with me on this.
As someone who flies to Europe, not "all the time," but often enough, and if I've learned one thing about European travel it's that flying directly to your final destination is a missed opportunity for adventure.
Sure, time constraints, expensive connecting flights, et cetera (yeah I spelled it out) make layovers a bad thing in a lot of circumstances, but there's just something romantic about wandering the streets of a strange European capital for a few short hours on your way to somewhere else. But what's even cooler about an extended layover (3-8 hours) is that it can actually save you money on roundtrip flights while giving you a taste for someplace new.
Like I said, I like extended layovers, and one of the best places for a long layover is Copenhagen.
So, to help you get the most out of your layover in Copenhagen, I created this Ultimate Guide to an Extended Layover in Copenhagen:
Tortuga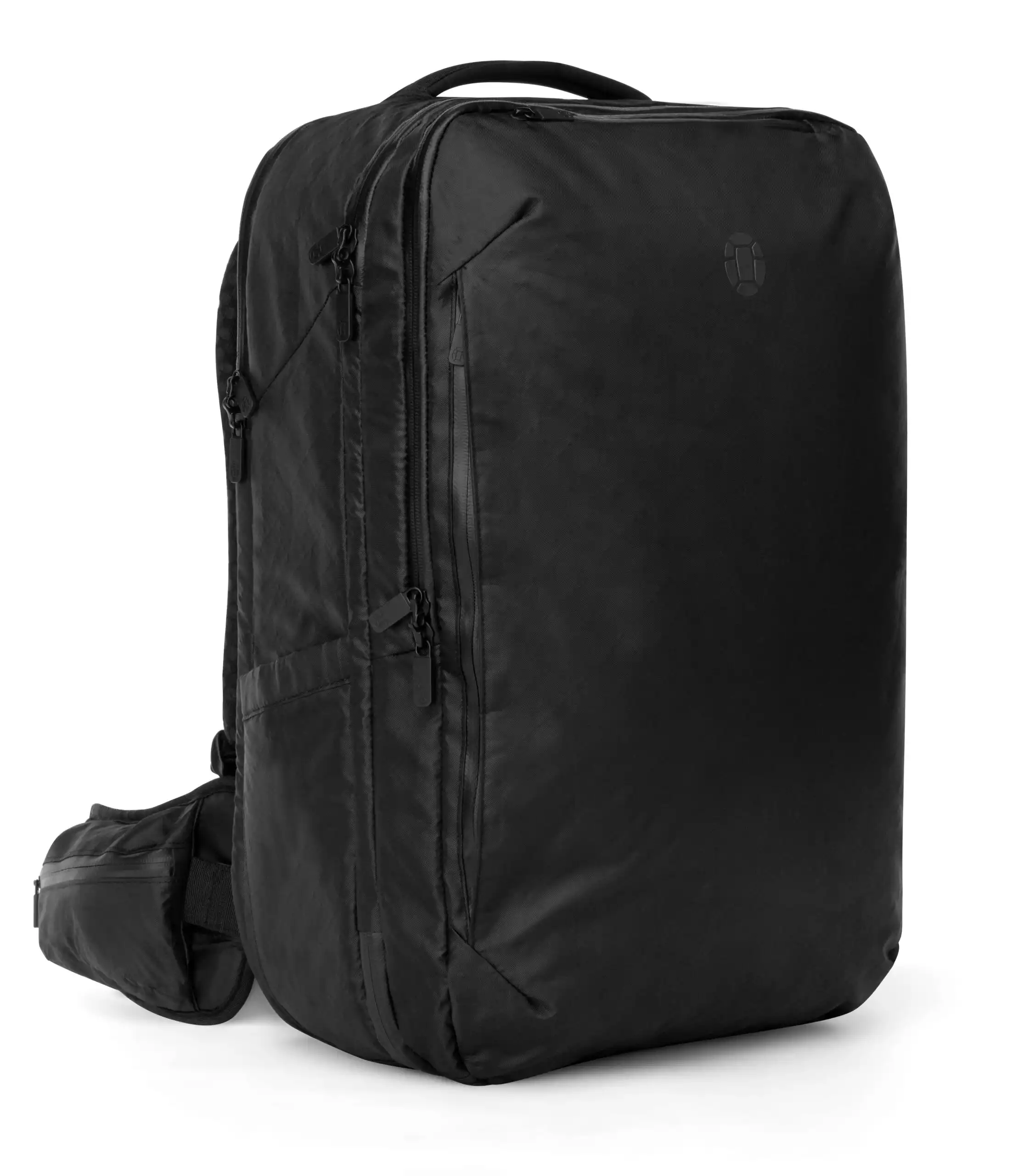 Get The Heck Out of the Airport
The first thing you have to do to experience Copenhagen is get out of the airport. Luckily, the Copenhagen Airport—Københavns Lufthavn, Kastrup is just 8 kms from the City Center. It's just a 15 minute metro ride from the airport to Kongens Nytorv—a great place to start exploring what Copenhagen is all about.
An unlimited use metro day pass costs DKK 80 ($12 US), and while one way tickets are slightly cheaper (DKK 37), they're based on zones and other stuff you don't really have the time to worry about. Get the day pass and hop on and hop off without the stress.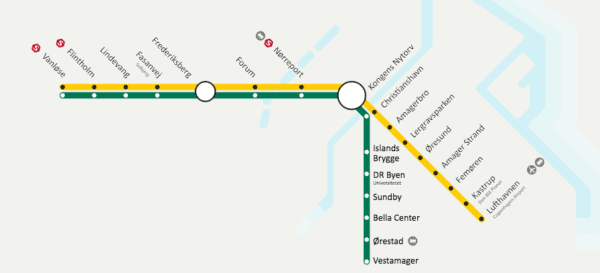 The metro line from the airport to Kongens Nytorv (the yellow line) is a straight shot (8 stops), and isn't confusing at all. The trains are clean and quick, and run every 4-6 minutes during peak hours with wait times no longer than 15-20 minutes during the night, and I highly recommend it. However, taxis are available and cost around DKK 255 ($40 US) from the airport to town.
Pro tip: Sit at the front of the train and watch the hypnotizing weave of the rail lines stretch out before you in the massive window.
But before you head for the metro station at Terminal 3, you have to stash your carry on backpack. Luckily, the Copenhagen airport is equipped for exactly that.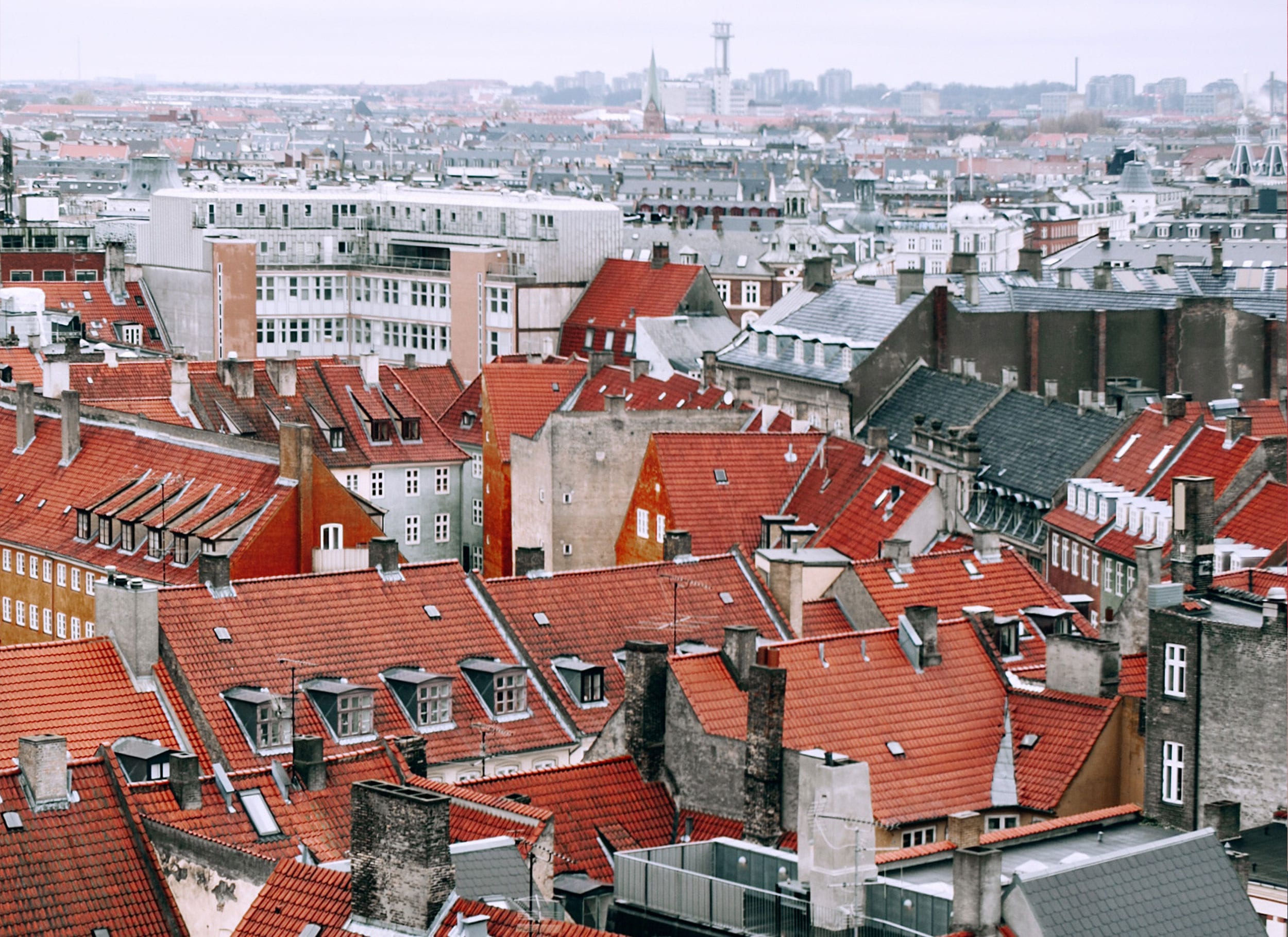 Store Your Bag in the Luggage Lockers at the Airport
Nothing makes you stick out as a tourist faster than a bulky backpack. It's a hassle to stash, tough to move around with, and adds a lot of stress to your quick sightseeing window in Copenhagen. I recommend putting your backpack in the short-term storage lockers at Terminal 3 and bringing just a few essentials in your daypack.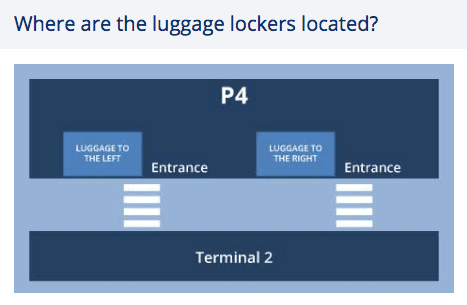 The lockers located inside the parking structure (just have a look around, you'll find 'em). When I flew in there were still about a dozen empty lockers of various sizes available, so hopefully finding a free locker shouldn't be a problem.
The lockers come in three sizes: small, large, or cargo storage (skis, instruments, etc.) and rates vary according to time (4-72 hours):
Small Locker: 4 hrs—DKK 60 ($9 US) / DKK 80 (24 hrs)
Large Locker: 4 hrs—DKK 80 ($12 US) / DKK 100 (24 hrs)
Ski or Golf Locker: 4 hrs—DKK 100 ($15 US) / DKK 120 (24 hrs)
You can safely keep your gear at the airport in these lockers for up to 72 hours, so if your flight time changes or you end up having a great time and want to stay, it won't cost you much more to keep your luggage safe.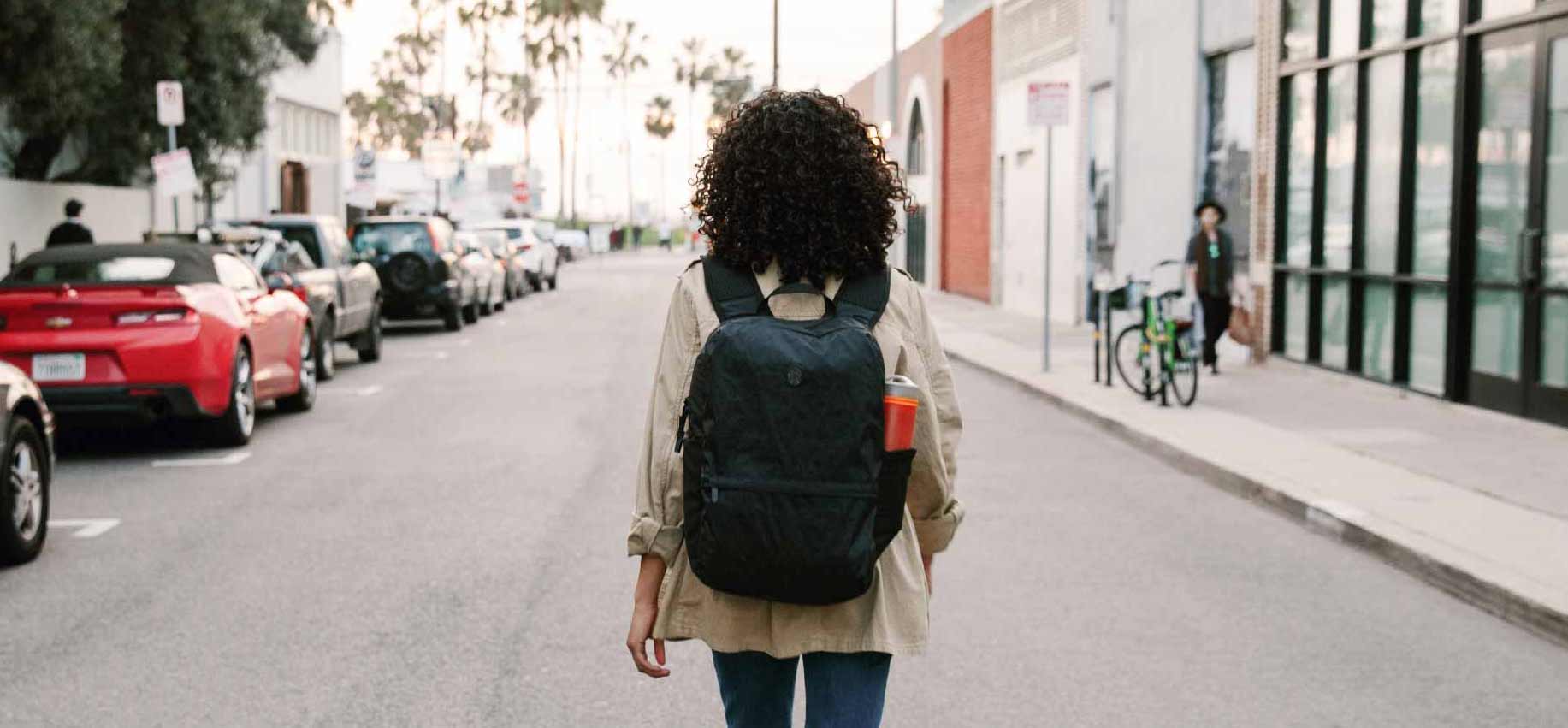 Pack a Daypack for an Extended Layover in Copenhagen
The daypack you choose is going to go a long way towards making your extended layover adventures awesome… or painful. Literally. Cheap daypacks that cut into your shoulders, are made of flimsy fabric and are printed with the name of the last city you visited scream, "TOURIST!" Avoid the pain, inconvenience, and embarrassment.
Making the investment in a good quality daypack will make all of the difference in the daily outings you take on the road. And let's be honest, most of our travel is made up of daily outings, right? Which makes your daypack the most used bag you own.
Light Jacket
Even in the summer, Copenhagen can be brisk. Keep a light jacket in your daypack just in case it gets chilly. I wore mine until I rented a bike and started working up a sweat, but whenever I walked by the water, I was happy I had it.
Phone
Every cafe has wifi, and it's nice to have a handy map of the city on your phone while you navigate the winding streets, little islands, and meandering waterways of Copenhagen.
Charles Schwab Debit Card
Denmark isn't on the Euro, so if you want to avoid high credit card fees, use your Charles Schwab checking account debit card to withdraw cash. Don't worry, you'll be reimbursed all the foreign transaction fees at the end of the month.
Comfy Shoes
Copenhagen is designed for exploring on foot. Rent a bike, walk the city streets, or hop on and off public transport—however you see Copenhagen, you'll pound a little pavement, so make sure you have on comfortable shoes (like boat shoes) that are up to the challenge.
Jeans
Again, Copenhagen can be brisk and rainy, so maybe avoid wearing shorts unless it's a gorgeous day.
Water Bottle
Gotta stay hydrated!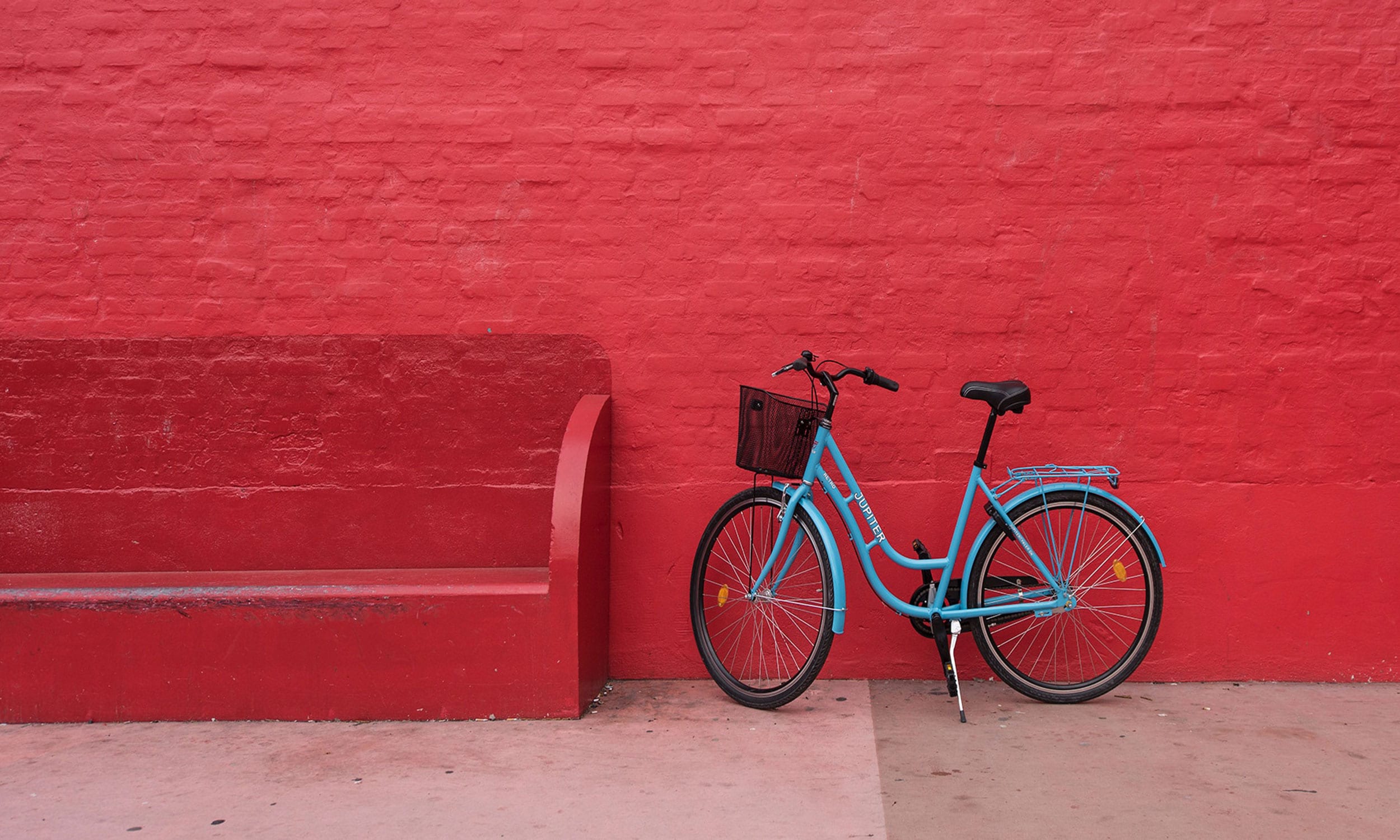 Rent a Bike in Copenhagen
Copenhagen is a biker's paradise. Miles of well-marked, highly trafficked bike paths means that biking in the city center is not only efficient, it's safe. There's no quicker way to see the sights than on a bike as your own tour guide. Plus, you'll feel like a local in no time.
You can rent a bike via City Bike, but honestly, I prefer to just get a bike at one of the local bike stores all over the city center. It'll cost roughly a cup of coffee for a day rental, and you'll be cruising in style the whole time.
A Few Things About Biking in Copenhagen
Everyone Obeys the Traffic Lights
American cyclists are especially bad at ignoring traffic lights. For whatever reason, we think the lights don't apply to us when we're on our bikes, but this couldn't be further from the truth. The traffic lights in Copenhagen are there for your safety, and you'll be a complete tourist if you choose to ignore a red light and keep on pedaling. Don't be that person. Wait in an orderly line like the rest!
Slow Bikes Stay to the Right
It's tempting to ride alongside your friend, but the bike lanes in Copenhagen are built for commuting, and thousands of residents do exactly that every day. If you rent a bike from a local bike shop, you'll most likely get a City Bike with three low power gears and a heavy frame.
Keep to the right and stay with the flow of traffic as best you can. Cyclists on much faster bikes will need room to pass you on the left. It's safer for you and faster for everyone if you stay out of their way.
Lock Your Wheels
Every time I ride a bike in Europe—especially in bike friendly cities like Reykjavik or Copenhagen—I'm reminded of how much I hate biking in the States. In New York you can't leave your bike outside overnight even with a heavy duty Kryptonite chain on the frame and both wheels. It simply won't be there in the morning.
In Copenhagen, you don't even chain your bike up to anything. All the bikes are equipped with little rear wheel locks that keep potential thieves from pedaling away with your sweet ride. Sure, the lock is about as strong as a Hello Kitty Diary locket, but somehow it's enough. It's not uncommon to see hundreds of bikes left virtually unattended for hours, even days without theft. That being said, make sure you lock the rear wheel every time you dismount. The last thing you want to do is pay for a lost or stolen bike.
The City is Super Small
I got everywhere on my little rented bike in just a few short hours. The Little Mermaid statue, Christiania, the street food on PapirHallen—all of it is within 15 minutes when you're on a bike. Just get one.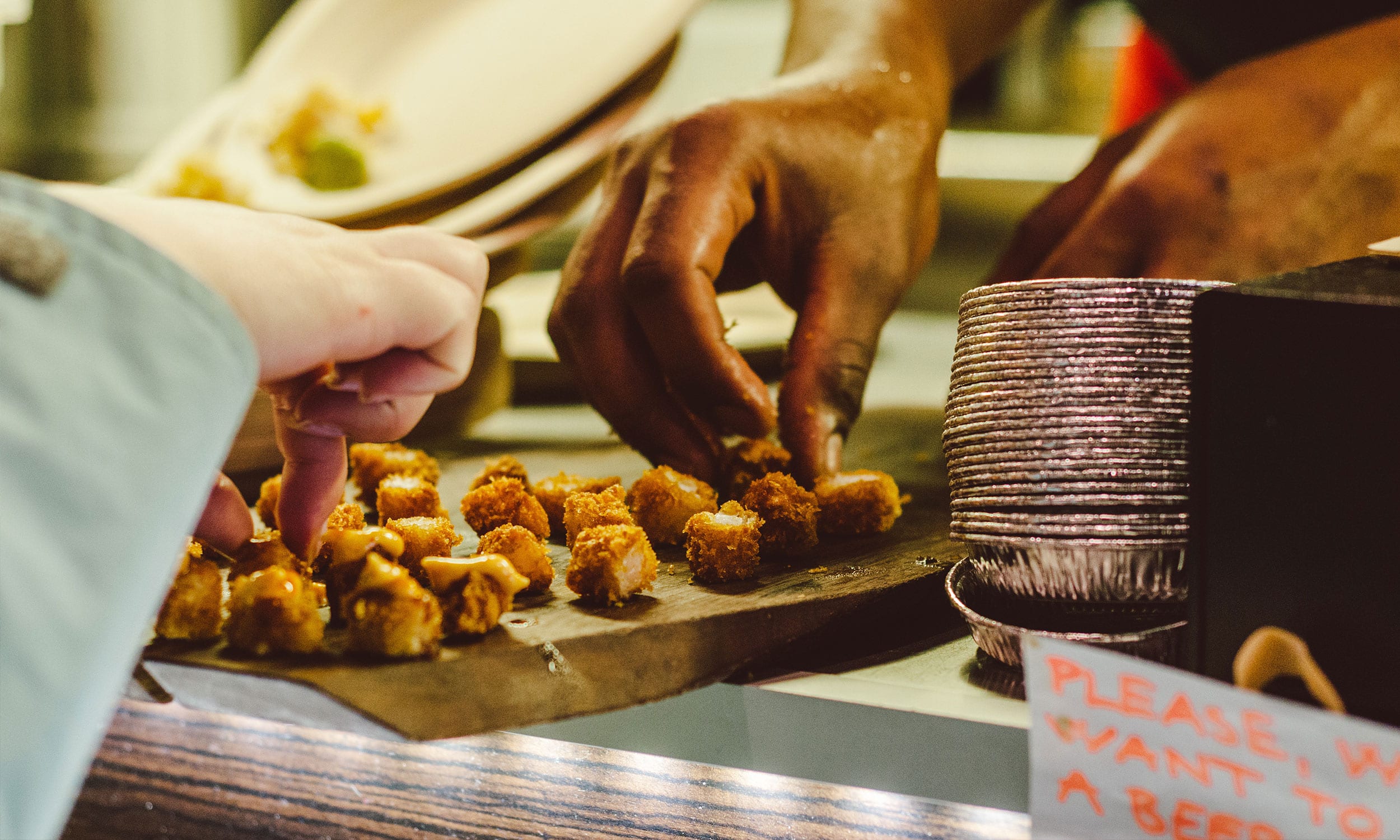 Copenhagen Must See Sites
Nyhavn
This harbor district is filled with touristy restaurants, bars, and of course picturesque boats and ships. You can board an open top canal tour boat here DKK 245 ($37 US), or just stroll the docks searching for the perfect Instagram picture to make your friends jealous #layoverlife.
Freetown Christiania
This hippie enclave is a true gem, albeit an unpolished one. Located on the half moon shaped island east of the city center, this free living community embraces one maxim—do what you want. If you want to sample some of the…greener things that Copenhagen has to offer, Christiania is the place for you. Cafes and bakeries abound, although, you'll have to keep your camera in your pocket. Photos are strictly prohibited.
Pro Tip: Get whatever refreshment you crave and head to the back of the island for beautiful views of the city along the harbor. If you're lucky geese, swans, and ducks will join you in exchange for a little bread.
The Little Mermaid (Den Lille Havfrue)
This iconic mermaid statue in honor of Hans Christian Andersen's timeless tale of a mermaid trapped between two worlds is a bit of a contentious tourist destination. The statue has been stolen, decapitated, and defaced multiple times by Danish protesters and vandals, so the most recent iteration is a replica of the original.
Also, the statue is quite small when seen in person, and unlike the photos you might see online, isn't in the middle of the bay, but just arm's reach away from a tourist infested stretch of dock. You were warned; it might be a bit of a letdown. However, it's a short, lovely bike ride to the statue, and worth the trip for a selfie. If you're in a hurry, you can skip this tragic heroine in favor of other destinations.
Kastellet
This star-shaped island near the harbor (and the Little Mermaid Statue) is actually the remnants of a fortified military residence that dominated the harbor in centuries past. Home to an impressive dirt mound wall, a massive windmill, and great views of the city, Kastellet is perfect for exploring on your bike, especially if you're going to see the Little Mermaid Statue anyway.
Street Food on Paper Island
While the buildings, history, statues and sculptures of Copenhagen are captivating, the best part about a layover in Copenhagen is the street food! Remember that this isn't your typical day trip—you're about to get back on a plane complete with all that terrible overpriced airplane food. Refuel in style on Paper Island (PapirHallen) at the massive street food warehouse.
Artisanal delicacies from Korean BBQ to organic grass fed burgers mingle alongside traditional Danish fare, sausages, coffee, and a few bars for good measure. I loaded up on burgers and spent the next four hours blissfully full on my way to Rome.
Pro Tip: Pay in cash. There's an ATM inside the warehouse.
When life hands you layovers, make layoveronade! Copenhagen is an affordable flight hub in Scandinavia with dozens of travel options all over the continent. Take advantage of the inexpensive flights and add a little culture to your travel day with a quick layover in Copenhagen. You'll be glad you did
Eat the Street Food on PapirHallen
Rent a Bike
Leave Your Bag at the Airport
Ride the Metro
Poke Your Head into Freetown Christiania
Tortuga