The Tortuga Promise
At Tortuga, our mission is to make travel easier. Our advice and recommendations are based on years of travel experience. We only recommend products that we use on our own travels.
There are few things as exciting—and frustrating—as packing for a trip. Exciting because your adventure is imminent. Frustrating because getting everything you want into your bag can be a challenge.
Below is a guide to packing tips for travel. The Tortuga team has been designing travel backpacks, getting feedback on bags, and writing about how to pack for over 12 years. In that time, we've learned a few lessons that might help you.
Start With Choosing the Right Bag
Having the right gear is vital to a successful and stress-free trip. Check out our guides on how to pick the best bag for your needs.
How to Switch From Checked Luggage to Carry On
Most people travel with way more than they need and end up dealing with a lot of checked bags. But if you want to skip the wait at baggage claim, avoid expensive fees, and eliminate the stress of a lost bag, you can switch to packing carry-on-only.
This change may sound daunting, but the trick is to take small steps. Here's the method we recommend.
Step 1: Go From Two Checked Bags to Only One
Step 2: Check a Smaller Bag and Use a Carry on Backpack
Step 3: Use a Carry On Backpack and a Personal Item
Carry On Packing Tips
The Tortuga Team has been designing carry on bags and traveling carry-on-only for over a decade. Here's our advice on how to get the most out of your carry on.
Packing Tips
Packing light will make your trip lighter both physically and mentally. Check out our favorite tips to save weight, space, and time packing for your next trip.
Tips for Packing Clothes
For most travelers, clothing will make up the bulk of your packing. Here is a collection of clothing packing tips to make the most out of yours.
Men's Clothing Packing Tips
Some occasions in a man's life require traveling with clothes that are difficult to keep wrinkle-free. Check out our guides to help you get to your destination looking sharp.
Women's Clothing Packing Tips
For those additional items women need to bring along on their travels, check out the articles below.
Unusual Items to Pack
Not everything fits easily into a suitcase or onto an airplane. Whether you bring your guitar on a weekend getaway or your art supplies to paint the views you see backpacking across Europe, these articles will show you exactly how to travel with unusual items.
Related Articles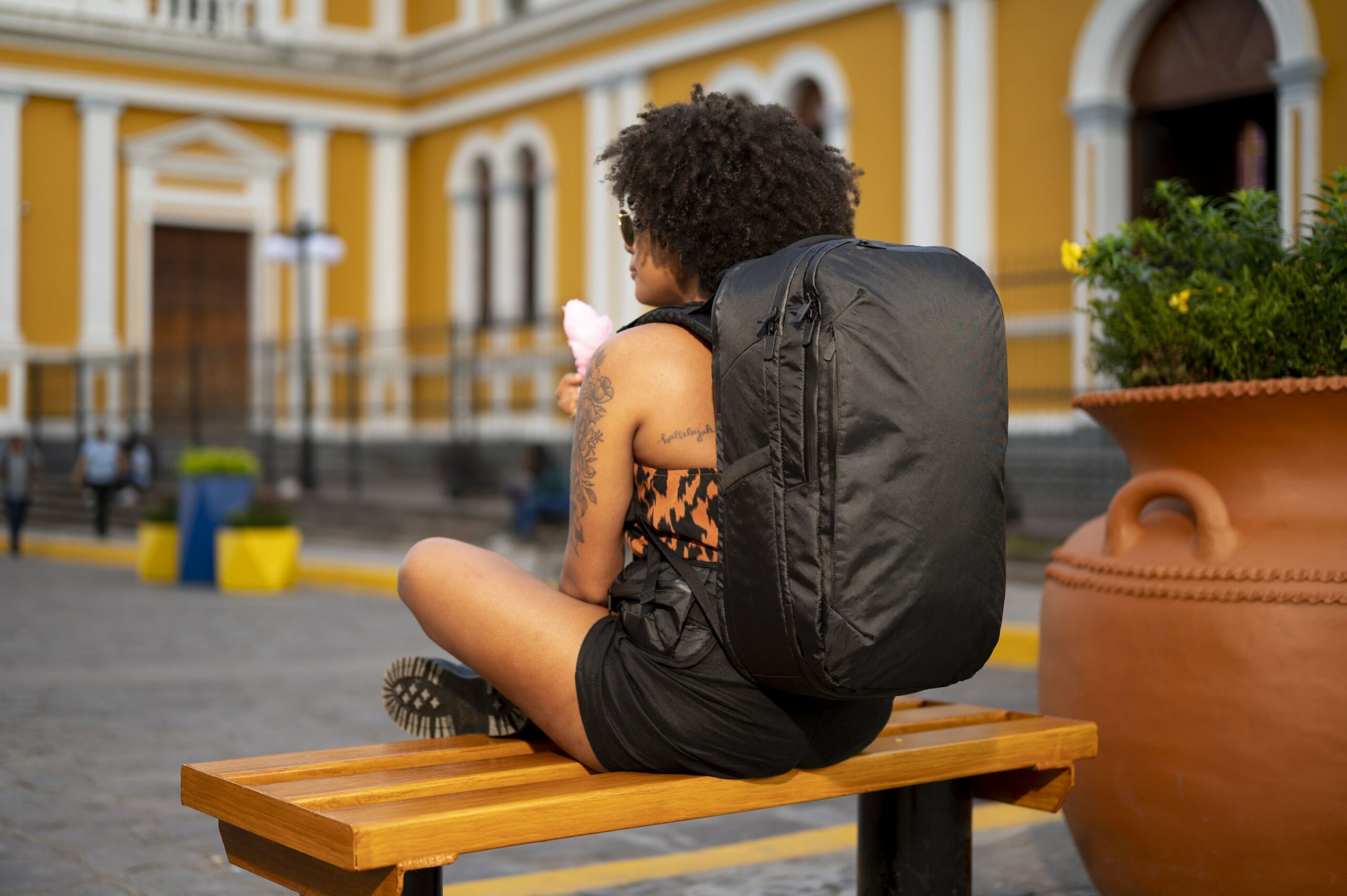 40L: Max International Carry On
Shop Now