The Perfect Packing List for Every Trip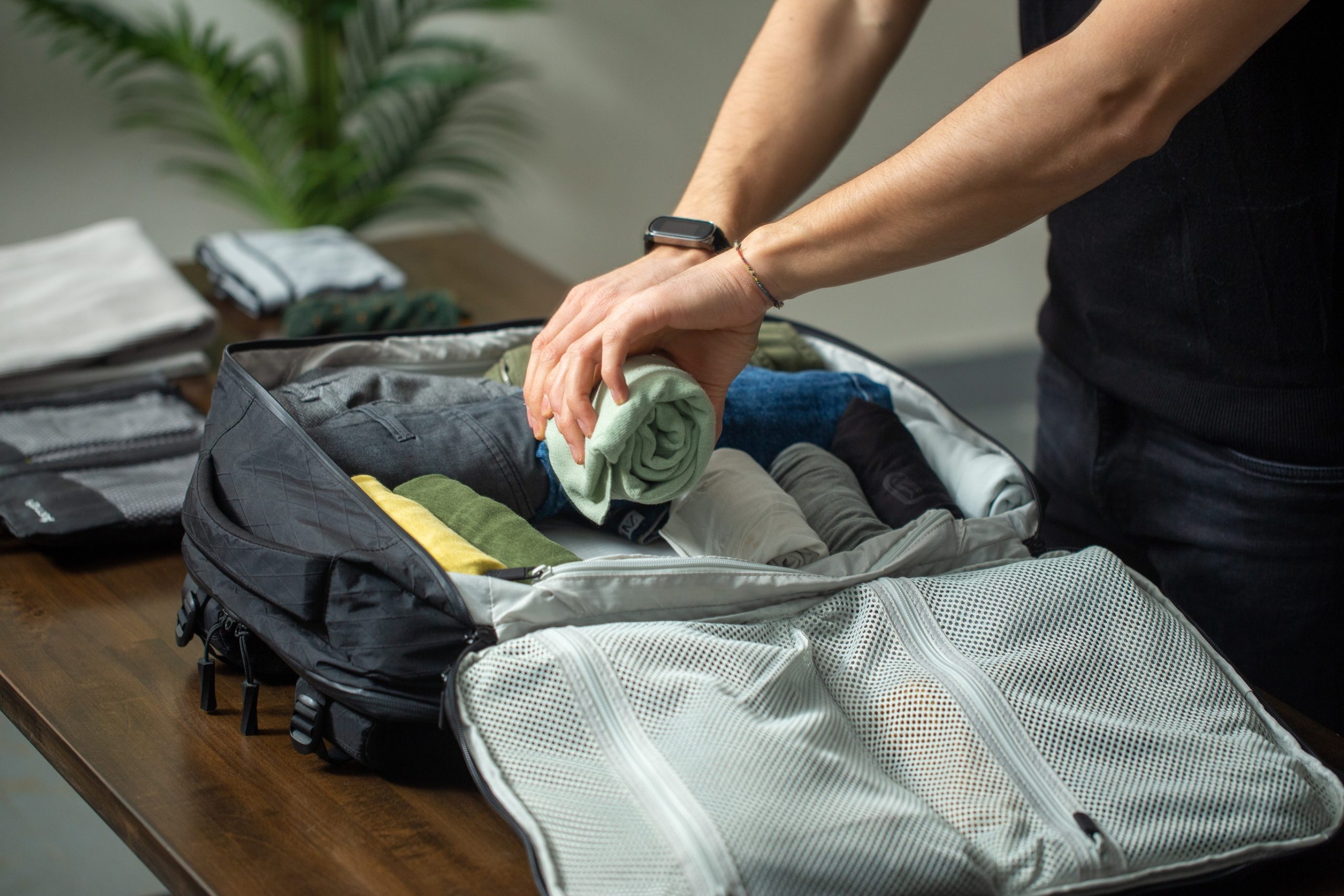 Whether it's your first trip or your fiftieth, it's all too easy to forget something at home. Suddenly you're walking around your destination searching for a phone charger when what you really should be doing is enjoying your adventure. The solution is a packing list that you can check before heading to the airport.
While we've created packing lists for a wide range of specific circumstances, below you'll find a more general packing list that is applicable to just about any destination or intention. Consider it the foundation to which you'll add items that are relevant to your particular trip. Further down you'll also find a guide to our many other packing lists, including a minimalist packing list for traveling carry-on-only, as well as lists for different destinations, seasons, luggage types, and other situations.
So whether you need a packing list for vacation, the beach, or general wanderlust, we've got the travel checklist you're looking for.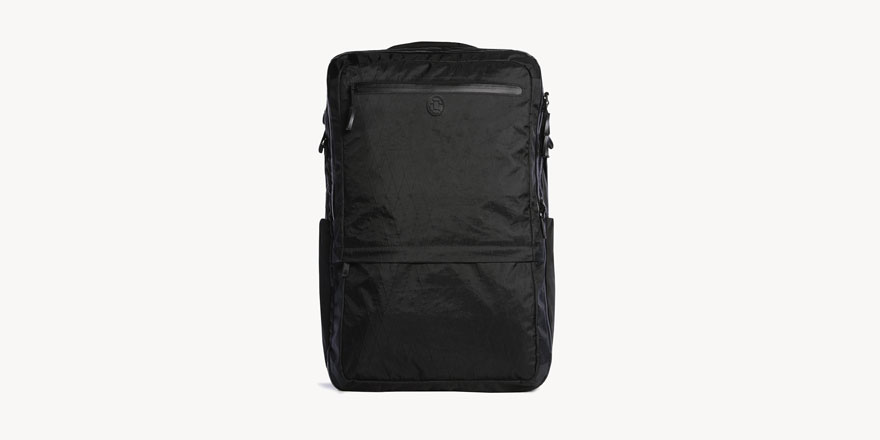 The Best Travel Backpack
Before you start on your checklist, you need to know what kind of bag everything will be going into. Whenever I travel, my goal is to go carry-on-only. Why?
Checking a bag often costs extra.
Checking a bag takes a lot of time—both dropping it off and then waiting to pick it up at baggage claim.
Checking a bag is stressful. I got tired of worrying about lost luggage a long time ago.
With all this in mind, it's no wonder people avoid checking bags by traveling with carry on luggage.
After trying many different options, I found that the Tortuga Outbreaker Backpack is unrivaled in terms of capacity, organization, comfort, and durability. No other backpack allows you to pack so much into the airline carry-on limitations, all while providing a waterproof shell, fully-adjustable harness, and well-planned organizational features.
Now that you know which bag you'll be packing, on to the packing list.
Basic Packing List
This travel checklist will cover all the basics you should bring along no matter where you're going. The list below assumes a one-week trip. You can scale the number of each item up or down depending on the length of your trip.
Clothing
These should go in your bag no matter what the weather is.
Toiletries
Be sure that all your toiletries meet airline carry-on regulations.
Toothbrush
Toothpaste
Deodorant
Soap or face wash
3.4 oz refillable bottles
1 clear, quart-sized, zip-top bag
Electronics
Smartphone with an international plan or unlocked for a local SIM
Smartphone charger
Travel adapter (not necessary for all destinations: check before you go)
Laptop or tablet with charger
Kindle or another e-reader
All necessary device chargers
Documents
Passport
Visa (if necessary)
ID
Boarding pass
Copy of itinerary
Copies of important documents
Extra passport pictures
Petty cash
Travel-friendly debit and credit cards
Other Gear
Luggage lock
Travel towel
Pen
Notebook
Additional Items
Depending on your personal needs or preferences (medical conditions, sleep requirements) there are a few other things that might belong on your list of travel "must-haves."
Similarly, there are some destination-specific requirements that you might need to keep in mind. Here are a few random odds and ends that might be essential depending on your situation:
Medication
Glasses and glasses cleaner
Bug spray
Eye mask and earplugs
Workout gear (gym shorts/shirt/leggings, resistance bands, running shoes)
Personal Item Packing List
Should You Bring a Daypack?
Travelers often ask whether or not they should bring along a daypack in addition to their primary bag. From my experience, yes, it is invaluable. Not only is it great to have a smaller bag on hand to carry things as you explore a destination, but you can expand your carry-on-only capabilities by helping you make the most of your personal item allowance.
The Outbreaker Laptop Backpack is an excellent daypack option. Like the full-sized Outbreaker, the Laptop Backpack offers outstanding capacity and organization and can safely carry your computer if needed.
Personal Item Packing List
When you have a quality personal item, you can carry on more stuff.
As for what to pack, start with this personal item packing list. Many of these items already appeared on the travel checklist above. If you're carrying a personal item, you can eliminate the redundant items from your main bag, which makes more room for non-essentials or souvenirs.
Wallet, ID, passport, and travel documents
Jacket or extra layer
Pillow, eye mask, and earplugs
Glasses or contacts (if necessary)
Notebook and pen
Book or e-reader
Laptop
Device chargers
Toiletries
Snacks
Seasonal Packing Lists
Beyond the items mentioned above, there are many things you will need if you're going to more extreme climates or traveling during especially hot or cold times of the year.
Summer Packing List
Sunscreen
Sunglasses
Hat with brim or visor
Swimsuit
Sandals
Travel fan
Winter Packing List
Heavy coat
Scarf
Thermal underwear
Heavy socks
Waterproof shoes or ankle boots
Read the full winter packing list to learn how to pack light even for cold weather.
Packing Lists by Destination
Your packing list will change depending on where you're going. Your clothing needs in the tropics, for example, are very different from your needs in Scandanavia. Be sure to consider the specific requirements of your destination.
Below you'll find many destination-specific packing lists to help get you started. Our readers' favorite destinations are below.
Asia Pacific Packing Lists
Europe Packing Lists
North and Central America Packing Lists
Africa Packing Lists
Middle East Packing Lists
Antarctica Packing Lists
Packing Lists by Trip Type
Not every trip involved a flight and a week abroad. Below are some situational packing lists for shorter trips like a weekend, a road trip, or a wedding.
Packing Lists by Luggage Type
Know what and how to pack each type of bag you'll be bringing on your trip. If you're traveling carry-on-only, you'll have your carry on, an optional personal item, and a toiletry bag (in your carry on or personal item).
The Ultimate Carry On Packing List
If you're new to traveling or to packing carry-on-only, start with the Ultimate Carry On Packing List. Bookmark it for future reference.
Get the basics nailed down then you can start to customize your packing list by destination or trip type. From there, you can start to pack up your backpack. 
In the end, the quality of your trip is determined by your level of preparedness. Packing lists take the stress out of your planning and ensure that you don't leave that essential something at home.