Why is it so hard to find snazzy shoes well-suited for the professional polish and rigors of a business trip yet versatile enough to allow for a let-your-hair-down after a hard day's work at the hotel bar? And why are so many of the options so very uncomfortable, particularly for women? 
It used to be. Recently, comfort and style were married, resulting in these shoes for your next business trip. Wear one pair on the plane, pop the other pair in your travel backpack.
Best Business Shoes for Men
As Chad on Zappos says, "Looks and feels great. They are not too fancy and can be worn with jeans, but still look great with a suit."
That's what you're looking for in a great business shoe: versatile enough for the boardroom and to hit happy hour in jeans to blow off steam.
Jason backs him up: "After several weeks of occasional wear they feel just fine and are probably my most comfortable dress shoe just slightly ahead of my Johnston & Murphy's. I also wear customized orthotics with these and no problems."
You can't beat the old-school elegance captured in this shoe. And you can't beat the 4.5 out of 5 stars based on 70+ customer reviews on Amazon. Many of the reviews rave about their classy look and high quality.
Mike Tarrant bought these shoes when he worked at Deloitte Consulting and had to look snazzy on business trips. He says, "I've worn this shoe and the Cole Haan Lenox Hill on alternating days during the work week for three years now and they're still intact."
I swear, you'll see shoes by other designers besides Cole Haan in this post. For your second pair of shoes on your business trip, pack a pair that folds down on themselves. 
So they take up less space in your carry on, but you're still able to hit the hotel gym on a free moment. These shoes boast "full rubber outsole provides mobility, durability, and reliable grip for any terrain." In other words, hit the pavements, hiking trails, or any other outdoor adventure. Fred Perotta, CEO of Tortuga, recommends these.
If you're looking for the comfort of going barefoot in a boring business meeting — and showcasing your unique sense of style — these gorgeous desert boots with a leather sole are for you.
Matthew says: "I bought these for work. I stand all day and I want to take care of my feet and look good doing it. I get tons of compliments on these shoes, and they conveniently fit in my bag when I bike to and from work. The leather feels really good. If they were a bit cheaper I'd buy another pair!"
Max backs him up: "The footbed is very comfortable next to skin and it feels perfectly close to the ground. The fit for me is pretty much perfect as well. The toebox does fan out maybe a bit too much for some people, but it's just what I need. I'll be honest, with considering it as my new dress shoe, the shape of the shoe took some getting used. But being unique is fun!"
These boat shoes are a big-time favorite among the men of Tortuga. Jeremy, our co-founder, favors them.
Shawn, one of our writers, adores boat shoes. He says, "Boat shoes are comfy, versatile, and perfect for so many occasions. Walking around town, happy hour, or a meeting with investors—you're always dressed just right in boat shoes."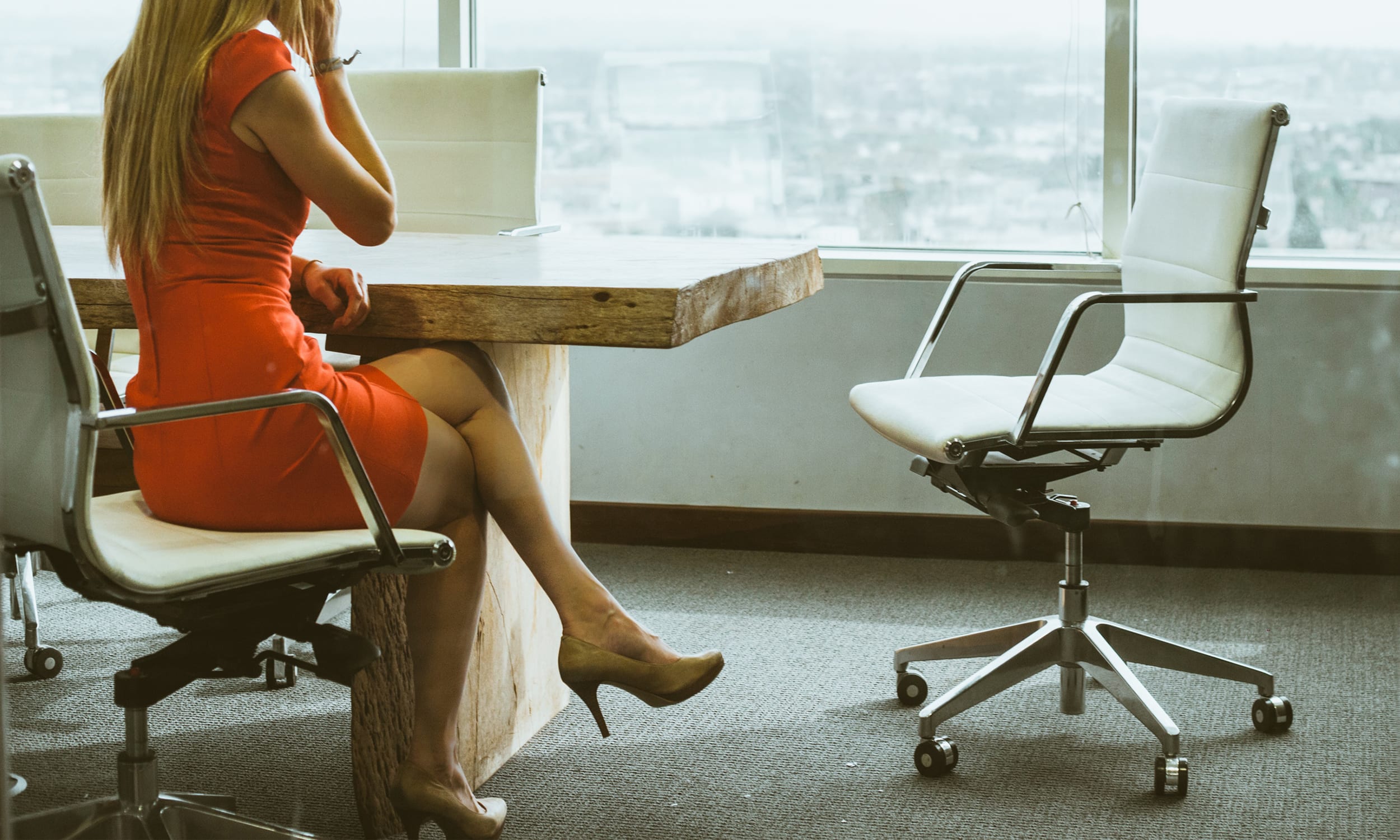 Best Business Shoes for Women
If you're looking for a dressy — and comfortable — pair of shoes for your next business trip, Taylor, our marketing manager at Tortuga, recommends a low-heeled ankle boot.
"They go with everything," she says. "They're comfortable enough to wear on a plane and (usually) professional enough for a conference."
A slim, waterproof flat with a flattering hidden wedge that gives you an extra lift. Adiprene, by adidas, gives max shock-absorbing heel cushioning and all-day comfort. With a layer of retention foam and foam-backed lining, you'll pack these leather beauties for every business trip.
Reviewers say this high heel doesn't feel like a heel. Too good to be true? Even the mother of the bride danced the night away in these heels, and woke the next morning to pain-free tootsies. Plus, the cut-out over the toe makes your legs look a million miles long.
Perfect for a daunting business meeting where you need to feel your strongest, tallest, most confident self.
Need a black heel wardrobe staple that's actually comfortable? These pumps heard your cry. The supple leather form fits to your foot. Thanks to synthetic lining, your feet can breathe — no more sweaty toes.
You'll love the ortholite insole that adjusts to your foot's natural shape and the rubber outsole for slip-free walking. Ah, perfect for a long day of business meetings.
Super flexible so you can do it all: run, walk, or just meander. The open mesh vents on top cool down sweaty piggies — especially good in the warm summer months. With the extra stability in the mid-foot to the heel, you've got a solid foundation. 
Best part: the classy black 'n' white combo of this shoe. So you look put together and professional, even if it's just on your morning jog.
TL;DR
Opt for style and comfort on your next business trip with these shoes. Because you no longer have to choose one over the other.
For men, here are your best business shoes:
For women, here are your best business shoes:
Want more like this?
Get weekly gear reviews, travel hacks, and packing tips sent straight to your inbox. As an added bonus, we'll send you a carry on packing list right away.