Don't Fly to Bangkok: Easy, Affordable Bangkok Airport Alternatives
The Tortuga Promise
At Tortuga, our mission is to make travel easier. Our advice and recommendations are based on years of travel experience. We only recommend products that we use on our own travels.
The bottom line is — you can do better than BKK. Here are some other budget-friendly and (relatively) hassle free alternatives to Bangkok International Airport.
I've flown through the Bangkok International Airport (BKK) (Suvarnabhumi) about a dozen times over the past decade. While it's a good enough airport for exploring Thailand and the rest of Southeast Asia, it's far from your only option when planning your trip to and around SE Asia.
Thailand and the surrounding countries have several other—often cheaper—high quality international airports that service flights to and from the US as well as domestic and local destinations.
If you want to avoid the hassle and added expense of one of the busiest airports in the world, it's time to expand your search beyond just BKK to include these alternatives to Bangkok airport.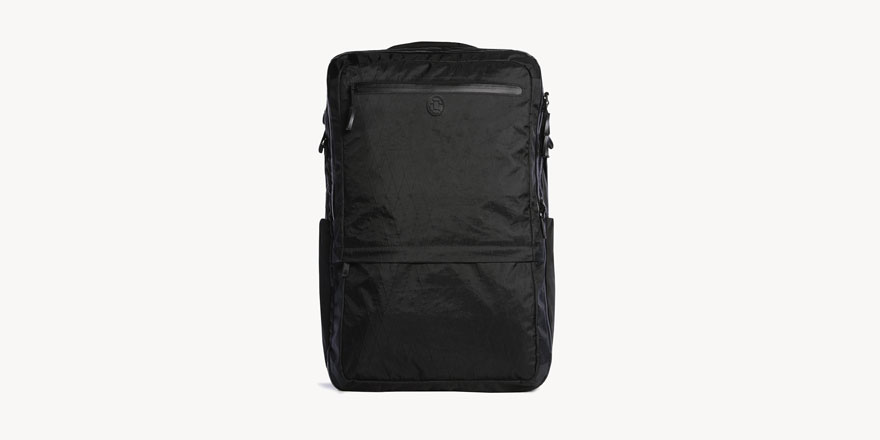 What Luggage is Best for Bangkok?
Before we look at airports, let's discuss an important question: What luggage is best for Bangkok? Having visited Bangkok many times, I've learned there are a few key things to keep in mind.
First, Bangkok airports tend to be extremely busy, so you want to be able to get out and on your way as quickly as possible. That means skipping the baggage claim, which in turn means bringing a carry-on-sized travel backpack. When choosing a travel backpack, you want one with plenty of capacity and organizational features.
What's more, Bangkok is known for its sudden, unexpected downpours, so you're going to want a bag that is water-resistant and generally durable.
From my experience, no other bag delivers on all these points like the Tortuga Outbreaker Backpack. Designed to maximize the usability of airline carry-on limits, it allows you to pack an incredible amount of stuff into your space allotment. Its sailcloth exterior is tough and water-resistant. And thanks to its fully adjustable harness, it's comfortable enough to wear through long bouts of exploring the charming streets of Bangkok.
Bangkok Suvarnabhumi International Airport (BKK)
Bangkok Suvarnabhumi International Airport (BKK) is Thailand's largest airport handling over 60 million passengers a year and serving as the main airport hub for Thai Airways, Thai Smile, and Bangkok Airways.
BKK is big, busy, and bustling, and while that can mean great flight deals to and from Bangkok with more options and destinations, it usually also means long security and check-in wait times, crowded gates, and painfully long immigration lines. If you land at the wrong time of day, you can be backed up for hours.
And that doesn't even take into account the price gouging that happens when you leave the terminal to catch a cab to the city. It's getting aggressive out there.
The good news is that several plans have been approved to help BKK expand to cope with the massive overcrowding. The bad news is that early improvements (like a new terminal building) aren't scheduled to be completed until 2021 at the earliest, while other updates are slated for 2024 and beyond.
BKK still ranks in the top 100 best airports in the world (#34), so it's more than a safe bet for your trip. However, BKK is rarely the cheapest or easiest airport option for visiting Thailand — especially if you want to backpack around the rest of the country.
Airlines Flying to BKK
All major carriers and regional operators, but it's a major hub for Bangkok Airways, Thai Airways, and Thai Smile.
Airport Lounges
BKK has 14 premium membership airport lounges.
Getting There
Taxis to the city (30 mins – 2 hours) cost about $10-15+, but can be much higher if you ride in a random cab. Get a ticket from the counter or order a Grab for a fixed price.
The PTC bus center is about 10 mins from the terminals (which is a pain to get to if you don't know where you're going).
The Airport Link Rail connects the metro line to the airport, but it can get super crowded during rush hour.
Pros
It's a big airport with lots of options for international and regional flights.
Cons
It's a big airport that's millions of people over capacity. As tourism to Thailand has increased, air traffic through BKK has ballooned from 30 million people in 2008 to 65 million people in 2018. The thing is, BKK was only designed to handle around 45 million passengers a year.
And, it's set to undergo massive construction over the next few years. Plus, it's a hotspot for price gouging and targeting tourists.
The bottom line is — you can do better than BKK.
Here are some other budget-friendly and (relatively) hassle-free alternatives to Bangkok International Airport for your next trip to Thailand.
Don Mueang International Airport, Bangkok (DMK)
Don Mueang (DMK) is the obvious alternative airport to BKK, since it was Bangkok's original international airport before BKK opened in 2006. And while BKK handles more flights each day, DMK has quietly become the new default hub for pretty much all of Thailand's budget airlines—including every iteration of Air Asia.
If you want a cheaper ticket to Bali, KL, Singapore, Chiang Mai, Laos, Phnom Penh, Saigon, or Hanoi, expand your flight search to include "Bangkok airport all" instead of sticking with overcrowded BKK.
Located about 25km north of downtown Bangkok, (BKK is about 20km to the east of town), DMK is Asia's oldest airport (it's over 100 years old!), and was once the second busiest airport in Asia. But don't panic, they closed DMK for renovations in 2006 when BKK opened. It's been modernized. You're good.
You can snag a free shuttle bus connection from BKK to DMK (it takes 60-90 minutes), or split a cab with a new travel buddy for a few bucks. When the new SRT rail line opens in 2020 (hopefully), DMK will be directly linked to Bangkok, which should make it even more appealing to budget travelers and people who want to avoid the upcharge and hassle of flying through BKK.
Airlines
International
Domestic
Thai AirAsia
Malindo
New Gen Airways
Orient Thai
Thai Lion Air
Thai Smile
Airport Lounges
DMK has 2 premium airport lounges.
Getting There
Free airport shuttle transfers from BKK. 12+ local busses and taxis ($12+).
Pros
Super cheap flights to Bali, KL, Singapore, Hong Kong, and wherever else AirAsia and Nok fly (which is everywhere in SE Asia).
Cons
Tons of budget airlines, but it's mostly Air Asia for international flights. It's also 40-50km from BKK depending on which route you take. Factor in at least an hour and a half for transfer times. And beware of regional or national holidays, as DMK can get swamped by locals leading to long wait times.
Phuket International Airport (HKT)
Phuket International Airport (HKT) is Thailand's third-largest airport, but it's growing fast thanks to the surge of tourists heading to southern Thailand over the past decade. More than 16 million people flew through HTK in 2018 on their way to the islands and forests down south, and that number is only expected to increase.
If you're headed to any of the southern islands, you can take advantage of connections in Phuket to places like Koh Samui, or just start your trip where you want to travel instead of hassling with a long bus ride from Bangkok. Remember, you have options. If you're headed south, save yourself some time and money and start in the south.
Take advantage of any free airport shuttle or pickup your accommodation provides since it'll take a while to get to and from the airport via taxi. Local busses run every hour for around 100 baht and the orange "Airport Bus" can get you to and from town for 90 baht. Be aware that it takes about an hour and a half, so if you're in a hurry, snag a cab or a Grab.
Airlines
Dozens of regional and international airlines including:
Air Asia
Air China
Emirates
Etihad
Jetstar
Korean Air
Malindo Air
Nok
Singapore Airlines
Thai Lion Air
Thai Smile
Turkish Airlines
VietJet
Airport Lounges
HKT has four premium airport lounges.
Getting There
Hourly buses run to and from Phuket Town, Patong, Kata. $15-$25 will get you a taxi or Grab to and from Phuket and Patong Beach.
Pros
This international airport handles hundreds of flights a week with 24-hour service in a terminal that's easy to navigate
Cons
HKT is located in Nai Yang, 32 km from downtown Phuket, so it's still a bit of a taxi or bus ride (90+ mins) to get to your accommodation. Unless you stay on the beach in Nai Yang, which is considerably more chill than beaches to the south.
Chiang Mai International Airport (CNX)
If Phuket is the gateway to southern Thailand, Chiang Mai International Airport (CNX) is undoubtedly the gateway to the north (and beyond). Serving as a hub for flights to China, Laos, and Myanmar, Chiang Mai International Airport is also a great jumping off point for exploring northern Thailand by land.
After a big terminal and tarmac upgrade in 2014 (to handle bigger planes and more people), Chiang Mai Airport has become a major hub for international and domestic flights with hundreds of flights a week and millions of passengers every year. However, it's still one of the most easily accessible and affordable airports in Thailand (it's located less than a ten-minute drive from town).
Chiang Mai is a great alternative for budget travelers or digital nomads looking to avoid Bangkok's more crowded airports, especially if your plans include trekking around the north for a few weeks or months.
Airlines
Air Asia
Air China
China Eastern
China Southern
Cathay Dragon
Bangkok Airways
Jetstar
Korean Air
Nok
Lucky
Scoot
Thai Airways
Thai Lion
Thai Smile
VietJet
and more
Airport Lounges
CNX has 1 airport lounge.
Getting There
Located less than 10 minutes from downtown, taxis are just $5.
Pros
Cheap and easy to get to, Chiang Mai airport is a great way to escape the pull of Bangkok and avoid the crowds in southern Thailand. Plus, international and domestic flights are in the same terminal, so that's nice.
Cons
There's not as much selection as larger Thai airports, especially for local flights. Best used as a departure point for other countries including Singapore, China, Laos, Myanmar, and Taiwan.
Mae Fah Luang, Chiang Rai International Airport (CEI)
If Chiang Mai airport is too "mainstream" for you, welcome to the northernmost alternative to Bangkok — Chiang Rai International Airport (CEI). This little international airport serves a handful of regularly scheduled destinations in Thailand and China every week with a few seasonal route options during busy parts of the year.
Ironically, Chiang Rai airport makes one of the best budget-friendly options for quick flights to Bangkok or Phuket in the south if you don't the have time (or stamina) for an overnight bus. But it doesn't have a ton of other options besides regular weekly flights to Bangkok, Phuket, and parts of China and Hong Kong.
Keep your eyes peeled for deals to Chiang Rai if you're on a shorter trip, as it will also help you avoid the twisty roads and wild driving in the area (I'm looking at you Road to Pai).
Airlines
Bangkok Airways
HK Express
Nok
China Eastern
Thai Lion Air
AirAsia
Thai Smile
Thai VietJet Air all fly in and out of Chiang Rai.
Airport Lounges
CEI has 1 (Bangkok Airways Blue Ribbon Lounge).
Getting There
Located just 8km from town, taxis are usually less than $5.
Pros
Cheap and easy to get to and from Chiang Rai. A great jumping off point for southern China and Hong Kong, as well as a way to avoid long overnight busses to Bangkok and Phuket.
Cons
Very few options outside of Bangkok, Phuket, and (seasonal) flights to China. No backup options if you miss your flight.
Other Southeast Asian Airport Alternatives to Bangkok Airport (BKK)
Some of the best alternatives to Bangkok airport aren't actually located in Thailand. Look to nearby neighboring airports in Malaysia, Singapore, and Vietnam for better deals and great last-minute budget flights around Southeast Asia and beyond.
Thailand—Bangkok in particular—has become the default airport for a lot of backpackers and first-time tourists to SE Asia. Save some cash and avoid the crowds by expanding your flight search past the typical starting and ending points. You'll be surprised by how it changes your trip (for the better!).
Kuala Lumpur International Airport, Kuala Lumpur, Malaysia (KUL)
Kuala Lumpur International Airport (KUL) is one of the best budget-friendly international airports in all of Asia. Keep your eyes (and price alerts) peeled for some pretty unbelievable deals to and from KL, including flights from the US.
Open since 1993, KUL has been updated and expanded several times to provide a modern, streamlined international airport with all the amenities you'd expect including numerous food options, charging stations, massage chairs, showers, TV lounges, and premium membership lounges.
Kuala Lumpur is well-situated as a major airport hub for Malaysia, Thailand, Indonesia (including Bali), and even farther destinations like Australia, New Zealand, Korea, Japan, and China. Start your trip in the south to avoid the tourist treadmill in Bangkok and explore the incredible number of short hop flights to far-flung (slightly) off the grid destinations from remote islands to lush jungle getaways.
A great option for quick last-minute connections to and from Malaysia, Thailand, and Vietnam, as well as southern destinations like Bali, Singapore, and even Australia.
Airlines
Most major carriers and regional operators (including budget airlines like Air Asia).
Airport Lounges
KUL 5 premium airport lounges.
Getting There
Located 20km east of downtown, Changi is accessible either by Grab or Taxi or on the MRT subway line. If have a layover, be aware that there are two airports in KL and your incoming flight could be at one airport and your outgoing airport through the other. If you book your tickets independently to save money, double check this. Jenn, our editor, once made a 20 minute mad dash cab ride at nearly midnight to barely catch her flight. Yeah. Not cool.
Pros
One of the best budget friendly international airports in Asia, and a great jumping off point for Malaysia, Southern Thailand, and Bali to name just a few destinations
Cons
KUL handles nearly as many passengers as BKK and is nearing capacity itself. Improvements are coming, but expansion and construction projects may hamper operations for years.
Changi International Airport, Singapore (SIN)
Where to begin. Ok. Let's just say that Changi International Airport in Singapore is so awesome that you'll want to show up hours and hours before your flight just to take in all the sights and activities this airport has to offer. Which is really saying something.
Ranked as the "Best Airport in the World" for seven straight years, it's no surprise that Changi is the airport of choice for business travellers in Southeast Asia. What might surprise you are the great flight prices you can get from to and from Singapore to the rest of Asia (and the world).
Singapore is especially great for connections to southern destinations like Bali and Australia, as well as onward flights to Europe. Flights to the US can be a little pricey depending on which airline you choose, but it's worth a quick Google just to check.
When you land in Singapore, the biggest attraction at Changi is obviously the Jewel Terminal, complete with the tallest indoor waterfall in the world. But the list of amenities goes a lot further than waterfalls.
Here are some (slightly ridiculous) ways you can kill time in Changi Airport:
They even offer free tours of the city if you have more than a few hours between connections and want to venture out into Singapore proper.
This airport is a standout, and makes you realize how far behind airports in the US really are. We get excited when the terminal has a few USB outlets while travelers to Singapore get dedicated free nap area, movie theaters, free city tours, and oh yeah — a freaking indoor waterfall.
Changi airport is a little far from downtown Singapore, but it's well worth a layover or short visit. Find a way to reroute your trip through Singapore. You won't regret it.
Airlines
Most major carriers and regional operators and a major hub for Singapore Airways.
Airport Lounges
Chiangi has a range of 12 premium, pay-to-use, and membership airport lounges.
Getting There
Located 20km east of downtown, Changi is accessible either by Grab or Taxi or on the MRT subway line. The subway is by far the most efficient and affordable option.
Pros
Chiangi is one of the best airports in the entire world. You want to have a layover here.
Cons
It can be a little pricier than budget airports, but you get so much more for your money here.
Senai International Airport, Johor Bahru, Malaysia (JHB)
If the thought of spending a bunch of money in Singapore freaks you out, don't panic. Nearby Senai International Airport in Johor Bahru, Malaysia located about 30km to the north of Singapore has you covered.
JHB is a hub for budget Malaysian airlines and is a great secret airport for even cheaper flights to KL, Langkawi, Penang, Bali, and more. It's easy to get to, affordable, and features a surprising number of massage chairs, which sounds a lot more exciting when you realize how far your money goes when you're paying in ringgits.
I recently got to enjoy the massage chairs at JHB for the whopping price of $1USD for 20 minutes of excellent massage time. That's a reason to fly through JHB all on its own.
Airlines
Air Asia
Jin Air
Firefly
Malaysia Airlines
Malindo Air all fly through JHB
Airport Lounges
There aren't any. Zero. Sorry.
Getting There
MRT and bus service from Singapore takes 90-120 minutes but only costs $2.
Pros
Cheaper flights to Malaysia and Thailand than from Singapore.
Cons
If you want to visit Singapore you have to cross the overland border, which isn't that hard, it's just time consuming.
Expand Your Flight Search to Smaller International Airports
Want to have a truly unique Southeast Asian travel experience? Forget about all the big international airports entirely.
Unlike within the US, most of the airports in Asia are international airports—even if they're tiny. That means you can book flights to and from smaller island airports in places like Penang or Langkawi in Malaysia and overland other sections of your trip.
Skipping the "big" SE Asian airports will save you tons of time (and cab fare) and you'll be able to skip the frustrating check-in experience and time-suck of schlepping out to the airport every time you want to go somewhere.
When you embrace smaller airports, the flights are typically less crowded, usually more affordable, and lead to more interesting, slightly off-the-grid adventures that you might not have considered. Plus, you'll have to get a little creative to connect the dots on your trip which will lead to a few fun boat, bus, and train rides you can tell your friends about back home.
Expand your flight search to the little airports for even bigger adventures.
Summary
You don't have to settle for big, expensive, crowded airports like BKK. Budget airports like nearby DMK and KUL are excellent alternatives to Bangkok that will not only save you time and money but will actually help jumpstart other aspects of your trip.
Search a little harder and you'll find flights to lots of other destinations in Asia besides the overcrowded, expensive Bangkok International Airport.
DMK is Bangkok's "other" international airport and unofficial budget airline hub
Kuala Lumpur is one of the best budget airports in Asia
Johor Bahru has more affordable massage chairs per capita than any airport I've ever seen
Changi Airport in Singapore is ridiculous and well worth a layover (at the very least)
Skip big airports entirely for smaller direct to your destinations options like Langkawi and Penang
More Airport Guides
Related Articles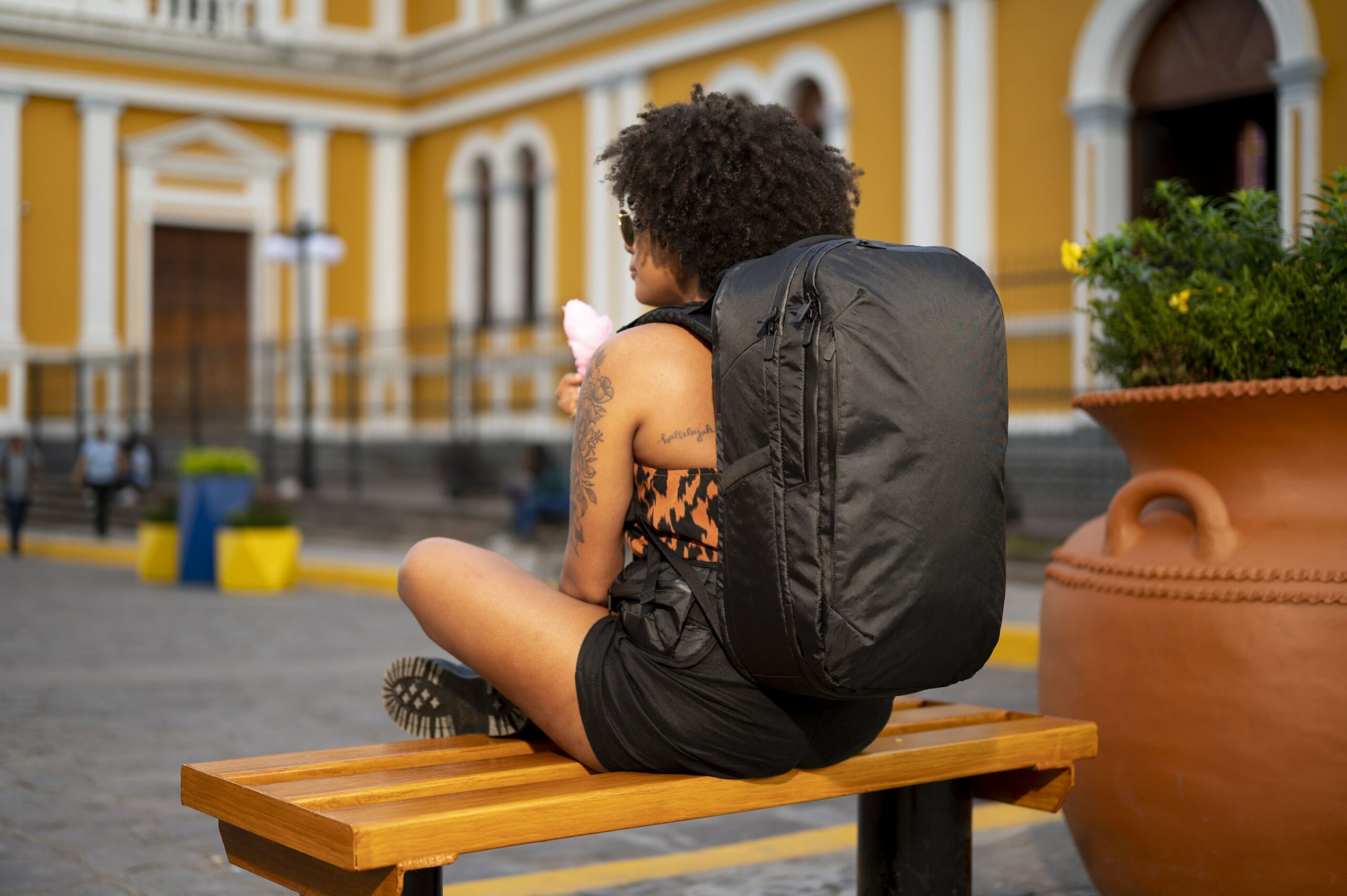 40L: Max International Carry On
Shop Now