How to Survive Coachella: A Field Guide
The Tortuga Promise
At Tortuga, our mission is to make travel easier. Our advice and recommendations are based on years of travel experience. We only recommend products that we use on our own travels.
Coachella is an iconic summer festival. Whether this if your first year or you're a veteran of festivals past, pack for heat, sweat, filth and fun. A daypack and a water bottle are a must.
On my first trip to Coachella, in 2011, I drank three liters of water through the first two sets of the day and still didn't need to pee. I was definitely dehydrated.
Standing in a crowd of people, in 100+ degree heat, in direct sunlight is a great way to get dehydrated.
Bands reminded everyone to drink more water during their mid-set banter. Not Lovefoxxx, the lead singer of CSS. She urged the crowd, "Let's get dehydrated!"
The Coachella Valley Music and Arts Festival is a monster, three-day festival that takes place every April in Indio, CA, just east of Palm Springs and a two hour drive from Los Angeles. In 2012, the festival expanded to two consecutive weekends with identical lineups.
Over the last 10+ years, Coachella has grown into one of the preeminent music festivals in the US and the world. I spotted numerous Australians and even a group of Ecuadorians, who came all the way to California for the concert.
2011 was my first year attending Coachella, and I made every possible rookie mistake. Let my screw-ups serve as a guide for you. 2016 will be my fifth, and possibly final, Coachella. I'm writing this from the perspective of a thirty-one year old music lover, not a twenty-two year old party animal. This post is a survival guide. You don't need anyone's advice for how to have a good time.
Here's what I wish I knew before attending Coachella.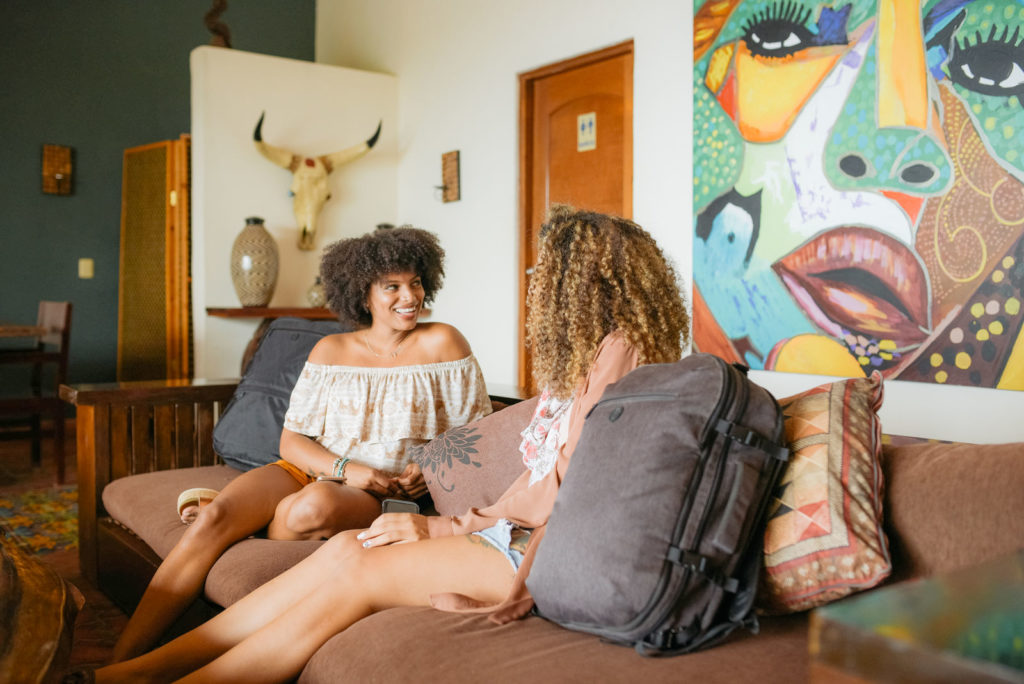 Where to Stay for Coachella
I wish I knew to camp on-site or to rent a house.
Most people camp, either on or off-site, during the festival. Hotels drastically increase their prices and book up early.
On-site camping passes, which include a small plot of land for a car and a tent, sell out very quickly. They go on sale at the same time as festival passes, so buy both ASAP.
Camping on-site means you have a place to take a break from the shows and don't have to fight traffic entering or leaving the festival.
If prices or availability forces you to camp off-site, I recommend a location as close as possible to Coachella. I stayed at the Shadow Hills RV Resort, which was very nice and included a pool and plenty of showers.
The downsides of camping are that you'll be dirty for the entirety of the festival and that you won't get much sleep. The campgrounds continue partying until the wee hours, and you'll be up early because the sun will turn your tent into a sauna by sunrise.
Camp on-site your first year as a rite of passage. It's rough, but that's the point.
Then, do what I do: rent a house with a group of friends. You'll have to drive back and forth from the festival grounds but will be able to relax outside of the festival and sleep soundly at night. The older I get, the more I appreciate a relaxing home base during the festival.
We arrive on Thursday night, hit the grocery store and Target for supplies, and cook a big group meal. You'll be subsisting on pizza and fried foods at the festival for the next three days. Get your nutrients while you can.
Indio and the nearby cities are filled with retirement communities and vacation homes, so supply isn't a problem. If Airbnb gets booked up, try HomeAway or VRBO. We've rented a VRBO house multiple times and are using Airbnb this year.
If you haven't signed up yet, get $25 off your first Airbnb stay when you join using this link.
Get a house with enough beds for everyone, a pool, and a grill. The latter two will make your downtime much more enjoyable. Almost every house in the area has its own pool or access to a shared community one.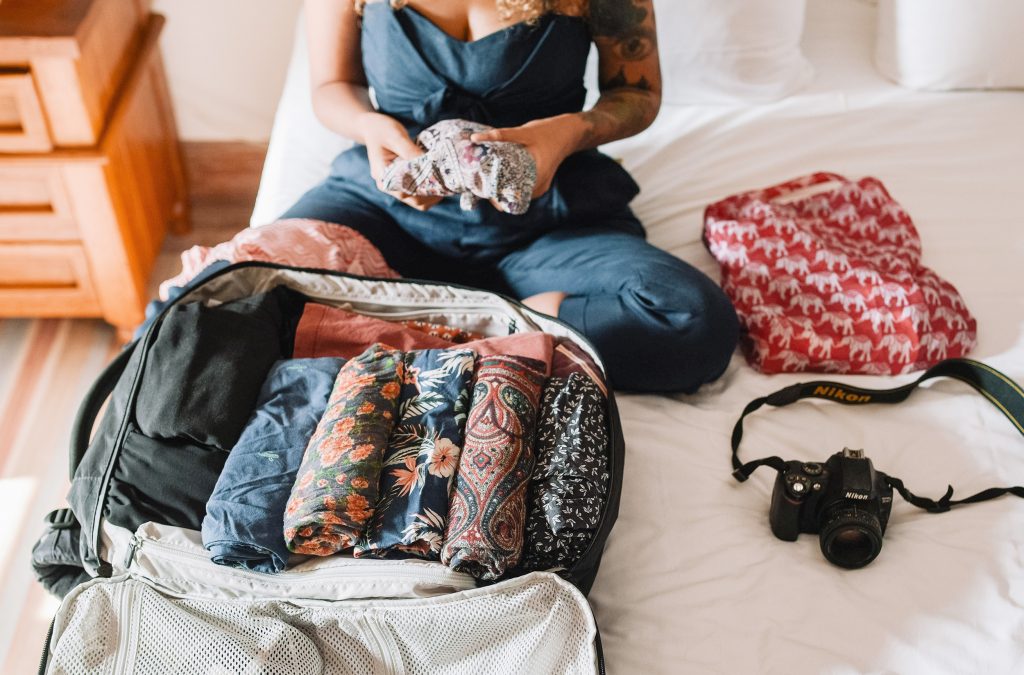 What to Pack for Coachella(Basic Survival)
I wish I knew to drink a ton of water.
The Coachella Valley is a desert: flat, dry, and very hot. Three of the five large stages are covered, but you can only avoid the sun for so long. Bands play for 12+ hours each day, and you'll be baking in the sun for at least some of that time. A few items are key to surviving the harsh climate of Coachella:
Staying Hydrated
Drink more water than you think is possible. Too much is not enough. The festival provides free water, but bottled water costs $2.
A water bottle is an absolute must. Get one with enough capacity to get you through a few sets so that you don't spend all day in line.
I also bring Nuun electrolyte tablets to add to my water.
Avoiding Sunburn
The sun will be cooking you all day for three straight days. Use sunscreen, making sure to reapply it constantly. I'm partial to Neutrogena. I also bring Burt's Bees "Lifeguard's Choice" lip balm with SPF. The weather will be too hot to wear much clothing, so make sure you're covered.
While we're on the subject, remember to bring sunglasses and a hat or bandana to further shield yourself from the sun.
Being Comfortable
Have I mentioned that Indio is hot in April? Nights are cooler, but you'll still be fine in shorts and a t-shirt. I recommend comfortable sneakers and clothes that will keep you cool. The more breathable, the better. You'll be sweating and sitting in the dirt all day, so wear something that cleans up easily.
Moisture-wicking fabrics might sound like a good idea but remember that they stink once sweaty. You'll be sweaty early and standing in a crowd for the rest of the day. Take pity on your fellow festival-goers.
I usually wear a variation on my capsule wardrobe.
Lastly, make sure to wear shoes that are easy to put on and to take off.
Not recommended: high heels, bare feet, and Native American headdresses. Yes, I've seen all of those and worse.
Charging Up
If you're a heavy Instagrammer or will otherwise be using up your phone's battery, bring a USB battery pack for extra juice on the go. The festival grounds have charging stations, but those lines are longer than the water lines.
Imagine standing in an interminably long line for a plug without having your phone to distract you. The horror!
Slip one of the Wirecutter's best battery packs in your bag to give your phone a second wind on a loooong day away from outlets.
What to Eat at Coachella
I wish I knew to splurge on food with protein.
In addition to staying hydrated, make sure to eat well. This advice may sound obvious, but the heat can suppress your appetite, even when you're in desperate need of sustenance.
Coachella has a lot of food options of varying quality and price. Spicy Pie pizza is always popular and easy to eat when you're in a hurry.
If you're on a budget, avoid the $7 pizza slices and $5 churros. Instead, choose the $8 burritos and $10 burgers. The latter contain protein, not just carbohydrates, and offer the most nutrition per dollar. Be wary of any foods that will lead to a sugar crash or otherwise make you sluggish, especially during the day.
Splurge on at least one slice of Spicy Pie, just not during the mid-day heat.
Over the last few years, Coachella's food options have improved. You'll find more healthy options and higher food quality overall. Take advantage of it and be mindful of what you eat.
I usually sneak in a Clif Bar for those times when I'm hungry but stuck at a stage between sets.
What's in Your Daypack for Coachella
Pack your daypack strategically for comfort and the long haul. Odds are good that day will give way to night before you have a chance to repack it.
Be sure to include:
Sunglasses
Sunscreen
Long sleeved shirt or wrap (for sun, and in the evening in case you get cool)
Hydration packets
Large wrap or small blanket for an impromptu sitting spot
Glow sticks (just for fun!)
Surviving the Crowds
I wish I knew that the crowds are rude.
With 80,000+ attendees, Coachella is a very broad, inclusive festival. Your fellow concert-goers are not 80,000 hardcore music lovers. Many people are just there for the spectacle and the party. This fact becomes readily apparent when you observe the crowd's "etiquette."
With so many bands' sets overlapping, you will see countless groups show up late to a set, push their way to the front, then leave early. Often, they spend their brief time there looking for their friends, talking, and taking pictures.
[Warning: rant.] If you are one of these people who cares more about being part of the scene than about the music, please stick to the off-site parties. If you must attend the festival, keep to the periphery of the crowd if you arrive late or don't care about the band. Why should the people who cared enough to show up early for a good spot be inconvenienced by inconsiderate assholes like you? You wouldn't blatantly cut the food lines, so why are you shoving people out of your way at the show?
I'm talking to you, middle schoolers grinding on each other and taking selfies because your absentee parents thought they could buy your love by spending $400 to send you to a music festival alone. I'm definitely talking to you, frat guy whose shirt read "Bro-chella. Drivin' that train, high on bro-caine."[End rant.]
Whatever you do, have a kick ass time. Coachella brings a ton of amazing musicians to a great venue every year. Check out bands you've never heard of, make some new friends, and enjoy yourself. Despite my rookie mistakes, I had a hell of a time and keep going back. See you on the Polo Grounds.
Related Articles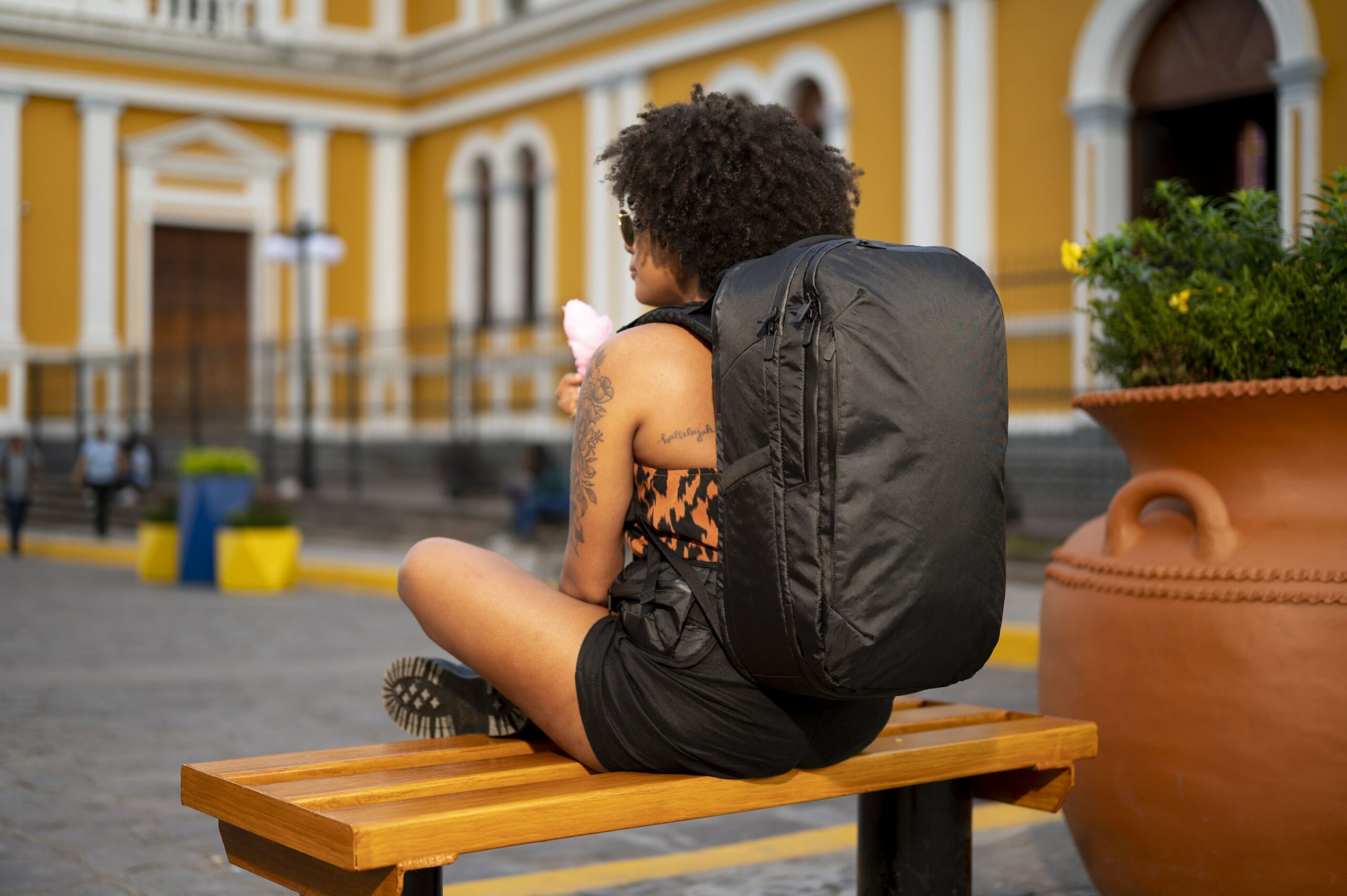 40L: Max International Carry On
Shop Now