You Shall Know Our Velocity isn't a traditional travel story.
In the book, Dave Eggers' first novel, two friends embark on an unplanned, one-week, around-the-world trip. They give away thousands of dollars and try to overcome the loss of a childhood friend.
Velocity reads even faster than On the Road. You feel yourself speeding around the globe along with the main characters.
The book is only a dozen years old, but the characters' use of travelers' checks already feels dated. I've been traveling extensively since 2009 and have never used (or even seen) a traveler's check.
With the right debit and credit cards, you can travel the world racking up airline miles without being gouged by fees.
Keep reading to learn my system.
Travel Debit Cards, ATMs, and Cash
Goals: Minimize foreign ATM fees, international transaction fees, and cash on hand.
Most debit cards comes with fees of up to $5 for using "out of network" ATMs.
With these cards, you're forced to choose between frequent, expensive ATM withdrawals or carrying a lot of cash on you.
Being seen with a stack of cash invites trouble. You become a target for opportunistic thieves.
The ideal solution will minimize your cash on hand so that, if you are robbed, you won't lose too much money.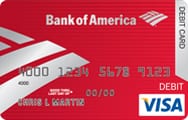 At home, I use a Bank of America debit card. I signed up for a Bank of America checking account out of convenience when I first moved to San Francisco. Later, in Australia, I learned that I could use Westpac's ATMs (a local, Australian bank) without any fees because Westpac is partners with Bank of America.
I had accidentally joined the Global ATM Alliance. Use a debit card from that list so that you can withdraw cash from any of the other banks' ATMs without a fee.
For an alternate card, I also carry a debit card tied to a Schwab Bank High Yield Investor Checking Account.
Schwab will refund any ATM fees you accrue anywhere in the world. Use any ATM you want without worrying about staying in a network.
I carry both cards so that I have a back up in case one is lost or stolen. If my destination has readily available banks in the Global ATM Alliance, I use my Bank of America card for simplicity. Where partner ATMs aren't readily available, I switch to the Schwab card.
Always keep a small emergency fund in both accounts.
Travel Credit Cards
Goals: Minimize international transaction fees while maximizing points
The best travel credit card for you depends on your spending habits and brand preferences.
Before you even start using your card, you can earn airline miles through the sign up bonuses offered by credit card companies. In fact, these bonuses are the best way to pad your mileage balance. Typical bonuses start at 20,000 points and can go as high as 100,000 (my personal best).
To get the bonuses, most cards require that you spend a certain amount in the first three to six months. Make sure that the limit is low enough that you aren't spending extra money just to get the mile bonuses.
Before choosing a card, consider:
Sign up bonuses – Get miles upfront in one lump sum.
Point multipliers – Earn two points/dollar (or more) for certain types of purchases.
Point redemption and transfer bonuses – Earn extra miles by transferring your balance to a specific airline.
International transaction fees – The best cards don't have fees for using them abroad.
I use two different cards.
Capital One Venture Rewards Card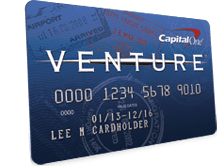 The Venture card is my primary credit card when traveling abroad. It has no foreign transaction fees which, on many cards, are 3% of every purchase.
The other huge advantage of the Venture card is how easy your miles are to redeem with Capital One's Purchase Eraser.
Just book travel with the card, then "erase" the purchase from your bill within 90 days. For every $100 you want to erase, you will need to redeem 10,000 miles. The eraser is simple to use and has no blackout dates. The downsides are that you won't get the most value for your points and you can't erase part of a purchase, only the entire amount.
The Venture card offers two points per dollar on every purchase. Spend $5,000 and get $100 in free travel.
The negatives of the Venture card are that it costs $59/year after the first year and only offers a 20,000 mile sign up bonus.
Starwood Preferred Guest Card from American Express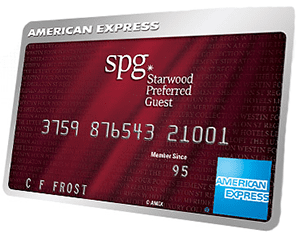 The SPG Card is great for travelers because of its transfer bonuses.
You can spend the points you earn at Starwood Hotels or transfer them to your favorite airline's program. Most major airlines transfer Starpoints to miles at a 1:1 ratio. For every 20,000 Starpoints that you transfer, you get 5,000 bonus miles.
The downsides of the SPG card are a $65 annual fee (after the first year) and a 2.7% international transaction fee.
Use this card in the US, not while abroad, because of the fees.
These are the credit cards that I'm using right now. Of course, they are subject to change as I try more cards. This article will be updated to reflect any changes.
Nomadic Matt, Chris Guillebeau, and The Points Guy list more depending on your use case. I haven't tried Chase credit cards yet, but they are popular among travelers.
Which Cards Do You Use?
While I was writing this article, I found Nomadic Matt's post about avoiding bank fees while traveling. I was proud to see that I have a very similar system to Matt for managing money on the road. Pats self on back.
Want more like this?
Get weekly gear reviews, travel hacks, and packing tips sent straight to your inbox. We'll send you a carry on packing list right away.